You've likely heard about people who make extra money outside of their regular 9-to-5 jobs. Side hustles are becoming increasingly popular as more Americans try to optimize their downtime.
However, not every gig is entirely legal. Some side hustles are flat-out against the law, while others can get you into trouble if you don't follow the rules.
To keep your hustle lucrative — and avoid legal trouble — here are some side hustles you should avoid.
Earn money online by taking surveys
Did you know you can earn money taking online surveys? It's true!
You can help brands improve their products and services AND get paid for sharing your opinion. Survey Junkie pays you via Paypal, gift cards, and will even pay you directly to your bank account. You can earn up to $130 a month!
How to maximize your earnings:
Sign up for Survey Junkie today.
Earn as much as $100/month when you complete 3 or more surveys a day.
Earn as much as $130/month when you complete 4 or more surveys a day.
20 million+ lifetime members and accreditation with the BBB can't be wrong – join the crowd and get started earning money!
Sign up for Survey Junkie here
Reselling pirated books
Many people sell e-books online, but that doesn't mean it's always legal.
This one falls under the umbrella of copyright law: It's not legal to reproduce someone else's work with the intention of selling it if you don't have their consent.
So forget that dream of selling the work of other authors in the hope that you can make enough extra cash to retire early. Of course, selling an e-book you have authored is generally fine.
Scalping tickets
While it may seem like people get away with this activity all the time, scalping tickets — or buying tickets and reselling them at a higher price — is illegal in several states.
So check your state law before engaging in the practice of reselling tickets.
Betting on sports
This one is a little dicey: Sports betting is highly regulated throughout the country. Some states allow it, but it is outright illegal in others.
Plus, sports betting — or betting of any sort — is probably not the most reliable way to generate side-hustle income.
Stop overpaying when you shop online
Shopping online has its perks. It's super convenient, but it can be time consuming to find the best deals. Instead of hunting for coupon codes (that don't always work!) and opening tons of browser tabs comparing prices, you can try Capital One Shopping.
Capital One Shopping makes saving money effortless. Just add the browser extension and when you check out, it'll scour the internet for coupon codes to help you save cash. And before you check out at 25+ major retailers, Capital One Shopping will notify you with a friendly pop-up if the item you're buying is available cheaper somewhere else.
Capital One Shopping is free to use and won't show you ads. Add it today and stop overpaying!1
Breeding animals
Breeding pets such as puppies and kittens may seem like the ideal side hustle, especially if you're an animal person.
However, many regulations are in place for breeders that are intended to protect the welfare of animals. Do this incorrectly, and there could be legal consequences.
Hacking
Tech-savvy side hustlers may be tempted to make a few extra bucks hacking. Hackers break into servers or computers by figuring out how to get through security measures.
No matter how you're trying to sell your hacking skills — perhaps by offering stolen data to a buyer — you're committing a crime when you hack into a computer without permission.
Selling fakes
Selling counterfeit goods online or on the street can get you into serious legal trouble. That is true even if you consider selling fakes a harmless or "victimless" crime.
Popular counterfeit items include phony designer shoes, clothes, and jewelry. It's best to avoid getting involved with peddling any of these.
Performing 'under-the-table' work
The problem here is tax evasion: If you are doing a job and neither you nor the person paying you is reporting the income to the IRS, you might be breaking the law.
Plenty of people pick up odd jobs or freelance work. But if you're making money, it all needs to be reported on your taxes.
Selling homemade food without a permit
You likely can sell baked goods, such as cakes and cookies. However, many states require you to be licensed and to follow other rules before doing so.
Hot foods or those that require refrigeration also might be regulated a bit more due to food-safety concerns.
Engaging in Bitcoin scams
Bitcoin is often touted as a "get rich quick" solution to money problems. Unfortunately, this reputation has led to a rise in Bitcoin scams.
In one example, some bad actors online have found ways to con people into sending them cryptocurrency.
To clarify, it's the crypto schemes that can get you in legal trouble. Investing in crypto yourself might work for some as a side hustle, although it involves a fair amount of financial risk.
Get out of $10,000 or more in debt
Credit card debt is suffocating. It constantly weighs on your mind and controls every choice you make. You can end up emotionally and even physically drained from it. And even though you make regular payments, it feels like you can never make any progress because of the interest.
National Debt Relief is designed specifically to help you get out of credit card debt faster, without having to make drastic life changes. With National Debt Relief, you could pay off your credit card debt (with potentially way less interest) in one simple monthly payment.
How to get National Debt Relief to pay off your debt: Sign up for a free debt assessment here. (Do not skip this step!) By signing up for a free assessment, National Debt Relief can immediately assist you in paying off your debt, but only if you schedule the assessment.
Counting cards
Card counting — or closely watching a dealer's deck to make wagers while playing games like blackjack — is not technically illegal, but it will get you thrown out of casinos.
Plus, it's incredibly difficult to pull off despite how frequently we see characters doing it in movies. So, while this scam might not be "illegal," it's certainly unwise.
Hosting poker nights
Believe it or not, trying to make side-hustle money by hosting poker nights out of your home might get you into legal trouble.
For example, if you're advertising a poker event at your home or charging an entry fee, you may be breaking the law in your state.
Participating in pyramid schemes
Not all multi-level marketing (MLM) programs are illegal, but many are pyramid schemes in disguise — and those are illegal.
If someone is trying to recruit you into a marketing program, and the way to make real money seems to be recruiting other sellers — who pay to join — rather than selling a product, beware that it could be a scam.
Running an unlicensed day care
Offering babysitting services and running a daycare out of your home are two different things.
While many side hustlers make good money babysitting, if you plan to care for multiple children in a home, you will likely need to register or get licensed with your state. That way, you can ensure the space meets health and safety standards.
Engaging in Instagram 'get rich quick' scams
Unfortunately, scams regularly pop up on Instagram. If a "get rich quick" scheme seems too good to be true, it probably is.
To pull off a scam like this, a bad actor might create an account and share information such as money advice. Ultimately, the scammer convinces followers to invest cash before pocketing the money and disappearing.
Not reporting income as an influencer
Whether you're on Instagram, YouTube, TikTok, or all three, any money you make — often including gifts — as an influencer or content creator must be reported to the IRS.
Influencers who do not report this income are technically evading taxes. These creators are considered "self-employed" and should receive a 1099-NEC form from every company they work with that pays them $600 or more.
Bottom line
From pet-sitting and freelance writing to offering landscaping services, there are plenty of lucrative side hustles that can boost your bank account and keep you on the right side of the law.
So explore one of those opportunities to earn and skip other side hustles that could end up costing you more money in legal fees over the long run.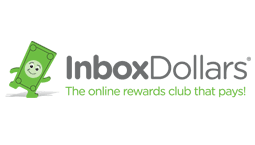 Inbox Dollars Benefits
Get a $5 bonus when you register with your email
You could earn money by taking surveys or making online searches
Over $80 million paid to members so far - how much can you earn?