Since the company's inception in 2014, Peloton has seen a swift rise in popularity. The company is appealing not only because of its sturdy and high-tech equipment but because of its workout subscription service that boasts over 6.2 million members.
However, Peloton is not the most affordable fitness option. The base model comes with a $1,495 price tag though you can apply for buy now, pay later financing. Add a Peloton membership and you'll also be paying $12.99 per month for the lower tier and a $39 monthly fee for the All-Access Membership.
So, is a Peloton worth it? We'll take an in-depth look at these popular home fitness bikes to help you decide if they're right for you.
What is a Peloton?
A Peloton Bike is an indoor exercise bike that allows you to work out in the comfort of your living room. The bike is different from other exercise bikes because it has a large screen and two front and rear speakers connected to the machine.
The screen lets you access live and on-demand classes available through a subscription service to help you get the most out of your machine. You'll also get an immersive cycling experience with virtual scenic rides.
The Peloton Bike is also connected to an online leaderboard for those who are competitive and need a little extra motivation. Since the original Peloton was so popular, the company has added a Peloton Bike+ and a treadmill to its offerings.
How does Peloton work?
When you order a Peloton Bike, delivery workers will deliver and assemble the bike in your home. It takes about 15 to 30 minutes for the bike to be put together, and then you'll be ready to ride. Delivery workers will check to ensure everything is assembled correctly, including the flywheel, pedals, and handlebars. They'll also make sure the screen works and that the bike is stable.
The types of classes you can access will depend on your membership plan. The All-Access Membership allows multiple users to have profiles on the bike. Inside your profile, you can customize the kinds of content that you want to watch, and the platform will suggest workouts based on previous experiences.
You also have access to the leaderboard through this platform. The Peloton App, however, is a single-user experience and is less customizable than the All-Access Membership. You can use the app with non-Peloton bikes.
Regardless of the subscription, riders select workouts varying from relaxing 10- to 20-minute workouts to intense hour-long workouts. With thousands of workouts to choose from, you're sure to find something that fits your style.
How much does a Peloton cost?
Peloton offers two bike models: the original Peloton Bike and the Peloton Bike+. The Peloton Bike is the company's base model and retails for $1,495. You can also apply for Affirm financing and purchase the bike for as little as $45 per month. The Bike+, Peloton's newest model, costs $2,495 or $59 per month using Affirm.
Peloton also offers military members, first responders, medical personnel, and educators a $200 discount on their products. In order to collect this discount, you'll need to speak directly to a Peloton team member and verify your job using a form of official ID or pay stubs. Your information will then be verified by SheerID, a third-party ID verification software company.
Membership prices
Peloton offers two membership tiers: the Peloton All-Access Membership and the Peloton App subscription.
The All-Access Membership can be used with either bike for a monthly subscription fee of $39. The subscription lets up to 20 family members create a profile with customized stats and figures. Peloton then creates personalized suggestions for workouts and shows where each member ranks on the Leaderboard.
The All-Access Membership offers access to thousands of classes — including cycling, boxing, yoga, pilates, running, and strength training — and tracks historical data about your workouts. You can also take live online classes from the company's New York City studio and work out with your favorite Peloton instructor in real-time.
A subscription to the Peloton App costs just $12.99 per month and anyone can use it, even if they don't own a Peloton. While more affordable, the app doesn't offer access to Peloton's complete library of workouts. You also can't share the app with other users like you can with the All-Access Membership.
Bike vs. Bike+ features
Both Peloton bikes are the same size and will take up a 2-foot by 4-foot space in your home. They also both work with Peloton's All-Access Membership and come with a 12-month limited warranty.
While the Peloton Bike's 21.5" HD touchscreen only tilts up and down, the Peloton Bike+ has a 360° rotating 23.8" HD, anti-reflective touchscreen that can move with you as you switch between non-cycling workouts, like yoga, pilates, running, and more.
In addition to the resistance knob found on both bikes, the Peloton Bike+ also has an automatic resistance feature that matches your pace to your instructor's. It also syncs with Apple data to help you keep track of your metrics.
Peloton alternatives
While Peloton may be one of the most popular fitness trends, there are plenty of other and more affordable options for stationary bikes, depending on your needs.
Bowflex C6
If you're looking for a bike with a screen similar to the Peloton, the Bowflex C6 is a great alternative. At around $1,000, it's almost $500 less than the basic Peloton Bike. Bowflex also has its own subscription service for $149 per year when billed annually, and offers the first year free with the purchase of a new bike.
The bike also comes with dumbbells and a Bluetooth® heart rate monitor. However, it does not have front and back speakers like the Peloton Bike. Bowflex also doesn't offer the same community features Peloton has with its subscription service.
DIY alternatives
If you're comfortable with DIY projects, you can buy a simple exercise bike and attach your own iPad or mobile tablet to run the Peloton App or other cycling apps like Zwift. You won't have access to all of the features in the All-Access Membership, but the Peloton App creates a great atmosphere for working out. It's also a much more affordable fitness option if you're working on budgeting your money.
Peloton vs. the gym
Peloton is a great workout platform, but it does have its limitations. For instance, compared to a gym, you may not have the same variety of fitness equipment. If you're someone who needs variety in your workouts, Peloton might not be the right choice for you.
But if consistency and predictability are important for you, then Peloton could give you the flexibility to work out from home whenever you want. You also don't have to worry about traveling to and from the gym or finding childcare.
Compared to the cost of Peloton membership, gym memberships range from $11.67 per month on the low end to $249 per month for a top-tier gym, in addition to startup and renewal fees. So price alone won't tell you if a gym versus a Peloton is a better choice for you.
Peloton pros
On-demand access to thousands of workouts
Workout from the comfort of your home
No need to set up childcare
Access to live classes
Peloton cons
High startup costs
Only one machine
No extra equipment (weights, resistance bands, etc)
No personal training options
A gym could offer greater flexibility than a Peloton in terms of the types of workouts you can do. With a gym membership, you may have access to a wide range of machines, weights, and classes to match your fitness goals. If you need external motivation, going to a gym and taking a class at the same time every week could help you exercise more consistently.
But the gym also has drawbacks. For instance, you might have to wait in line to use exercise equipment, and childcare might be an issue if your gym doesn't have a kid's center. You'll also have to factor in the cost of traveling to and from the gym.
Gym pros
Live class options
Option to hire personal trainers
Potential for specialized equipment
Low upfront investment
Gym cons
Work out only when gym is open
Commute to and from gym
Childcare may be an issue
Peloton vs. indoor cycling classes
The Peloton Bike could be an appealing alternative to spin classes or other indoor cycling classes due to the flexibility it affords. You can completely customize your environment to suit your needs. You also get more than just cycling classes when you subscribe to the All-Access Membership, including yoga, pilates, cardio, bootcamp, and strength training workouts.
Unfortunately, with the Peloton Bike, you are still exercising at home, which means you'll miss out on the community that classes provide. For some, this community is crucial to ensure that they actually go and work out. On top of this, you won't get specific instructor feedback, even if you tune into the live classes.
In terms of cost, spin classes at a local studio or gym can run between $15 and $25 per class while SoulCycle charges around $32 per class and $300 for a 10-class pack at their popular indoor cycling studios. To know if this is a better financial choice for you, you'd need to compare the monthly payment on your Peloton as well as your Peloton app fee, and also consider factors beyond money as well.
Peloton pros
Control your environment
Available anytime
Family can participate
One monthly fee
Peloton cons
Lack of community
No instructor feedback
No external accountability
Cycling classes, on the other hand, create a fully immersive exercise experience. You're able to step away from your day-to-day life and into a space completely devoted to exercise. With the Peloton Bike, you might be distracted by the dishes, laundry, or other household chores.
Classes also provide the potential for instructor feedback to help you perfect your form and community. You'll see the same people week after week exercising with you. Working with other class participants to be a better version of yourself could be a strong motivator and help you continue to show up.
Unfortunately, indoor cycling classes only happen at specific times, so you'll have to work to plan them into your schedule. You'll have to drive to get there, and you'll also likely pay class fees on top of a membership fee, which can get pricey.
Class pros
Live instructor feedback
Workout community
External accountability
No need to buy a bike
Class cons
Available only at scheduled times
Class fees
Commute
FAQs
Is the Peloton worth it for beginners?
Peloton offers classes of all levels of difficulty. However, buying a $1,500 exercise machine when you haven't used one before might not be the right option for you.
Consider going to a few local indoor cycling classes or exercising on a bike at the gym for a while to ensure that you enjoy this type of exercise before making a larger investment. Peloton does have a 30-day home trial and return policy, however, so you can try it risk-free for a whole month first.
Is Peloton worth it without a membership?
Part of the draw of the Peloton is how engaging the membership platform is. If you're going to buy a Peloton, you'll likely want to include a membership. If not, there are more affordable alternatives to Peloton that could be a better fit for you.
Bottom line
The Peloton Bike could be a good option if you're self-motivated but like having a community as well. While it's an investment upfront, the Peloton Bike and memberships give you a gym-like experience in the comfort of your own home. If you're consistent about working out, it could be worth the cost since it gives you the freedom and flexibility to work out whenever you want.
However, if you're learning how to manage your money, you might find that investing in a Peloton just doesn't make sense. In this case, a more basic gym membership could be a more affordable option. Ultimately, you need to decide if a Peloton Bike fits your lifestyle and goals.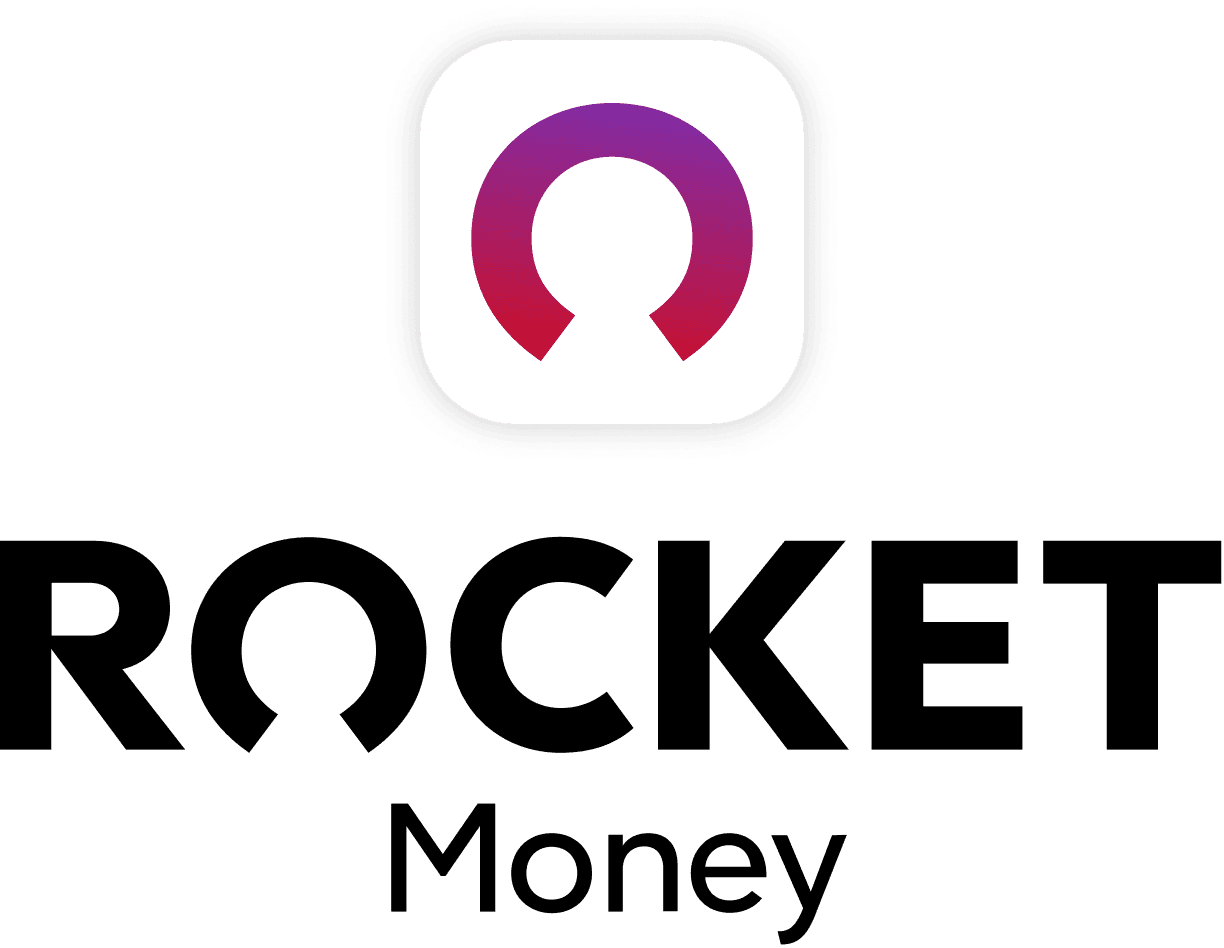 Rocket Money Benefits
Automatically find and cancel subscriptions
Slash your monthly phone, cable, and internet bills
Save an average of up to $720 a year