Once you have dependents, you want the best for them. This could be a significant other, spouse, child, elderly parent, or any other number of people who depend on you to provide for them. If you provide financial support for your dependents, dying prematurely could result in financial disaster for them.
To help offset this risk, insurers created an insurance product that pays out to your beneficiaries when you die. One particular type of this insurance, called whole life insurance, pays out when you die as long as you keep your policy active. Here's what you need to know to decide whether this type of life insurance is right for your situation.
What is whole life insurance?
Life insurance pays the people you designate, called beneficiaries, a set amount of money when you die. The funds typically go to your beneficiaries income-tax free.
Whole life insurance is a type of permanent life insurance policy. As long as you continue making your premium payments and abiding by the policy's rules, your beneficiaries will typically receive the stated death benefit when you die. It provides lifelong coverage. This is different from term life insurance, which pays out only if you die during a set period. Whole life insurance has to charge higher premiums to pay out this guaranteed death benefit.
It also has other features that term life insurance policies don't have. One aspect is called cash value. Over time, part of your premium payments adds to your policy's cash value. If you decide you no longer need whole life insurance, you could surrender the policy and get paid the current cash value less surrender fees.
Cash value presents a unique opportunity for many policyholders. You can typically take out a policy loan using your policy's cash value as collateral. You may not have to pay this loan back immediately as you would with a typical loan. That said, the loan does accrue interest. If your loan balance exceeds your cash value, your policy may terminate.
Pros of whole life insurance
Whole life insurance has some benefits that may be worth considering in particular circumstances. These include:
Payout at death as long as the policy is active: As long as you follow the rules, were honest on your application, and make your premium payments on time, your beneficiaries will likely get a death benefit payout.
A way to force savings through cash value: The policy slowly builds cash value at the cost of higher premiums, and that cash value grows tax-free, similar to an individual retirement account. If you can't force yourself to save, this may be an option.
Potential to borrow against the cash value: If you need money, you could borrow against your policy's cash value in many cases.
Could surrender policy to receive cash value: If you decide you no longer need life insurance, you could surrender your policy and receive the cash surrender value.
May not need a medical exam: When you buy life insurance, you may be required to have a medical exam depending on your age, your health history, and the size of the policy. If you have a complicated health history, you may prefer a policy that doesn't have this requirement.

Several insurance providers specialize in smaller whole life coverage that's guaranteed or simplified issue. Guaranteed issue means everyone who is eligible to apply based on age is accepted, but you typically have to wait a year or two before your beneficiaries would receive the full death benefit. Simplified issue means you may need to answer some health questions, and it's unlikely you would need a medical exam.

As with any type of policy, compare your options if you're looking into guaranteed or simplified issue life insurance. These policies are expensive compared to term life or other whole life policies, so it's best to shop around to find the best life insurance rate and coverage.
Cons of whole life insurance
Whole life insurance also comes with drawbacks you should carefully review. These could include:
High monthly premiums: Whole life insurance premiums are much more expensive than term life insurance policies with similar coverage amounts. If you have other financial obligations you're trying to meet, term life insurance might make more sense.
Salespeople's conflict of interest: Salespeople receive larger commissions for whole life insurance coverage, so they may steer you to them even if they aren't the best fit for you.
Fixed premiums with no flexibility: Whole life insurance doesn't offer flexible premiums, which could put you in a bind if you find yourself in a rough financial position.
Complicated to understand the real value: Over time, the value of the policy's death benefit will decrease as inflation eats away at the buying power of the fixed dollar amount death benefit payment.
Who is whole life insurance right for?
Whole life insurance may not be your best solution in most situations. That said, it can make sense under certain circumstances. For example, someone who wants to make sure their loved ones don't have to worry about burial costs may want a small whole life insurance policy for those final expenses. This way, your family doesn't have to worry about coming up with the money for the funeral you want.
Whole life insurance may make sense for people who prefer predictability over affordability. because whole life insurance is guaranteed to pay out no matter when you die, as long as the policy is active, this benefit could provide peace of mind. When you add in the cash value aspect, you know exactly what you're getting for your money.
Is whole life insurance worth it?
As with other financial products, whether whole life insurance is worthwhile for you depends on your unique financial situation. A family that plans to grow their assets and become financially independent within the next 30 years may not be a good fit for whole life insurance. A term life insurance policy would likely be a better solution.
That said, someone receiving a pension in retirement who cannot pass it to their spouse may want a whole life insurance policy to provide certainty. This is especially true if they have no other savings. If the insured person receiving the pension dies, the spouse could receive a death benefit from the whole life insurance policy at any age to provide money to live on after the pension ends.
Closely examine your situation, the costs of whole life insurance, and your other options to see if whole life insurance is worth considering for your circumstances.
Other life insurance options
Whole life insurance isn't the only type of life insurance you can purchase. Here are other options to consider.
Term life insurance
Term life insurance is often considered one of the best and most affordable life insurance policies for most situations. This insurance lasts for a set period, called the term.
If you die during the term, the policy pays the death benefit to your beneficiaries. If you don't die during the term, you get nothing. This may seem like a bad deal because you likely end with nothing. The benefit is term life insurance is often drastically cheaper than whole life insurance. This is because of the lower risk the insurer faces of having to make death benefit payments on these policies.
If you invest the difference in premiums between a term life insurance policy and a whole life insurance policy, you may end up with a significant sum of money by the time the policy expires. This is essentially what a whole life insurance company does to provide a death benefit payment and still make money at the same time.
Universal life insurance
Universal life insurance is another type of permanent coverage similar to whole life insurance. It is more complex than whole life insurance but still has both a death benefit and cash value component.
The cash value may earn interest rather than growing on a set schedule, and the rate of return may vary. You can typically withdraw some of the cash value if needed. Withdrawals may affect your death benefit, though. You could also adjust the death benefit and have flexible premium options in some circumstances. For example, you could pay more to build up cash value, or you could pay less to lower your expenses.
FAQs
Is whole life insurance a bad investment?
In general, it's a bad idea to think of any insurance product as an investment. Insurance exists to make you whole or at least provide some financial benefit if you have a loss.
Insurance products that combine insurance with investments typically have high fees and lower returns than you could get elsewhere yourself. For that reason, considering a life insurance policy, such as whole life insurance, typically isn't considered a good investment.
Instead, life insurance, including whole life insurance, is designed to meet other needs, such as passing money on to beneficiaries (tax-free in most cases) to help replace income, cover educational expenses, pay estate taxes, pay for funeral expenses, and more.
What are the disadvantages of whole life insurance?
Whole life insurance has disadvantages to consider. These cash value life insurance policies are costly because they pay out when you die as long as you keep them active. This means the life insurance company must receive enough money to pay out the death benefit.
Insurance agents are incentivized to sell them due to the larger commissions they receive compared with a term life insurance policy. This could create a conflict of interest where the agent sells you a policy that isn't ideal for you because they want or need to make more money.
Inflation could also wreak havoc on a whole life insurance policy. The death benefit is fixed and may seem huge at the time you purchase the policy. Unfortunately, inflation will slowly eat away at the value of the death benefit. If you die 40 years later, the death benefit your beneficiaries receive won't go nearly as far as it would have when you bought the policy.
What is variable universal life insurance?
Variable universal life insurance is a form of permanent life insurance. This insurance combines life insurance with an investment component. Part of your premium goes to pay for the life insurance aspect, and the other part could be invested as you see fit within the policy's investment options.
These policies often have complicated rules limiting your investments' potential gains and losses. As you'd expect, these policies often come with high fees compared with bare-bones life insurance policies, such as term life insurance.
Bottom line
Now that you understand the benefits and drawbacks of whole life insurance, you can decide whether it's a good fit for your family. For some families, it may be the perfect solution. Many people may be better off with term life insurance, though. A financial planner or advisor could help you determine which type of policy is the best fit for you.

Whether you decide to purchase whole life insurance, term life insurance, or another type of life insurance, you should always make sure you're purchasing insurance through one of the best life insurance companies. The last thing you want is to buy life insurance and have the insurer become insolvent and be unable to pay out the full death benefit to your beneficiaries when they need it most.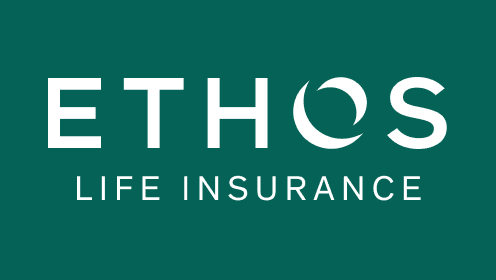 Ethos - Life Insurance Benefits
No medical exams
Same-day coverage
Affordable policies
Honest advice. No up-selling.