Are you feeling unsatisfied, unfulfilled, or questioning your career choices? It may be time to evaluate whether your job is truly the right fit.
Pausing to ask this question can help you make informed decisions about how to get ahead financially and professionally.
In this article, we explore 15 essential questions you need to ask yourself to determine if your current job aligns with your values, goals, and overall happiness.
Am I fulfilled?
Examining whether your job brings you a sense of fulfillment and purpose is important.
Consider if your work aligns with your values, allows you to make a meaningful impact, and provides a sense of personal satisfaction.
Feeling fulfilled in your job can enhance your overall well-being and contribute to a sense of fulfillment in life beyond the workplace.
Am I challenged?
Try to evaluate whether your job presents you with sufficient challenges and opportunities for growth.
It's a positive if you're continuously learning, problem-solving, and expanding your skills.
Feeling challenged in your job can foster personal and professional development, keeping you engaged, motivated, and eager to overcome obstacles.
Am I capable?
Reflect on whether your job allows you to utilize your capabilities and skills to their fullest extent.
Feeling capable in your job instills confidence and satisfaction, as you can leverage your strengths and expertise to accomplish tasks effectively.
Recognizing and maximizing your capabilities can lead to increased job performance and a sense of personal fulfillment in your professional endeavors.
Am I passionate about the work I'm doing?
Assess whether your job ignites a genuine sense of passion and enthusiasm within you.
When you're passionate about your job, it energizes you, fuels your drive, and makes your work more meaningful.
Passion can lead to greater job satisfaction, creativity, and a sense of fulfillment as you genuinely enjoy the tasks and responsibilities associated with your role.
Does it align with my long-term career goals?
Think about whether or not your current job is in line with your overarching career aspirations and ambitions.
Aligning your job and career goals is crucial for long-term satisfaction and fulfillment in your chosen field.
If your current position is a stepping stone in your desired career trajectory, ensuring that you're positioned to move in the right direction and make progress toward your aspirations is key.
Am I learning and growing in my role?
Reflect on whether your job offers ongoing opportunities for personal and professional development.
A job that fosters continuous learning keeps you engaged, motivated, and adaptable in a rapidly evolving professional landscape. It allows you to expand your capabilities, stay ahead of industry trends and unlock new possibilities for advancement.
Embracing a growth mindset in your role ensures you're constantly evolving and thriving in your career journey.
Do I feel valued and appreciated?
Consider if your contributions are acknowledged and if there's a positive and inclusive work environment that values your input.
Feeling valued and appreciated in your job boosts morale, enhances job satisfaction, and fosters a sense of belonging.
It also cultivates a supportive and collaborative atmosphere, allowing you to thrive and contribute your best efforts to the organization's success.
Does it provide a healthy work-life balance?
Ask yourself whether your job allows you to maintain a harmonious equilibrium between your professional responsibilities and personal life.
Consider if you have the flexibility to prioritize self-care, family time, and personal pursuits outside of work.
A healthy work-life balance is crucial for your overall well-being, preventing burnout and promoting a fulfilling lifestyle.
Am I utilizing my skills and strengths to the fullest extent?
Consider if you're given opportunities to apply your skills and expertise, enabling you to excel and make a significant impact at your organization.
When you utilize your full potential, it fosters a sense of accomplishment and fulfillment in your work.
By aligning your skills with the tasks at hand, you contribute to your personal growth and add value to your organization, leading to increased job satisfaction and success.
Do I feel stimulated by my daily tasks?
Ponder whether your job provides a sense of intellectual engagement and stimulation.
Do your tasks and responsibilities push you out of your comfort zone, encouraging personal and professional growth?
Feeling challenged in your work keeps you motivated, sparks creativity, and cultivates a sense of fulfillment.
It also allows you to continually learn, innovate and overcome obstacles, ensuring that each day brings new opportunities for growth and achievement.
Does my job allow me to positively impact or contribute to something meaningful?
Reflect on whether your job provides an opportunity to create a positive difference, whether it's within your organization, community, or even on a larger scale.
Also, carefully consider if your work aligns with your values and allows you to contribute to a cause or purpose that is meaningful to you.
When your job enables you to make a positive impact, it brings a sense of fulfillment, purpose, and satisfaction.
Are my company's values and culture in line with my own?
Consider whether the values and culture of your organization align with your personal beliefs and principles.
Does the company foster an environment that supports your professional growth and personal well-being?
When there's an alignment between your values and the company's, it creates a sense of purpose and shared mission.
It also enables you to work in an environment that resonates with your core principles, enhancing your job satisfaction.
Does it offer opportunities for advancement and professional development?
Think about whether your job provides avenues for growth, whether through promotions, skill-building programs, or access to new responsibilities.
When your job offers avenues for advancement and professional development, it allows you to continually evolve, stay motivated and reach your full potential.
It also fosters a sense of progress and fulfillment, ensuring that you're constantly expanding your horizons and taking steps toward your professional goals.
Am I fairly compensated for my efforts and contributions?
Consider if your salary, benefits, and rewards align with industry standards as well as your level of expertise.
Fair compensation acknowledges and appreciates your contributions, motivating you to perform at your best and fostering job satisfaction.
It also ensures that your efforts are recognized and appropriately rewarded.
Do I genuinely enjoy going to work each day?
Your job should bring you a sense of joy, fulfillment, and enthusiasm. Do you look forward to the workday and find purpose and satisfaction in your daily tasks?
When you genuinely enjoy going to work, it creates a positive and energizing environment, fostering higher engagement, productivity, and overall job satisfaction.
Bottom line
Finding and being in the right job for you is vital to help you grow your wealth and career.
If you're questioning yourself when it comes to your current job or career path, consider these 15 questions to help you decide if your job is right for you.
If you don't feel like your job is satisfying positive answers to at least some of these questions, consider making a change to improve your work life.

Join AARP and Double Your Number of Interviews Within 60 Days
Learn More
Earn Great Pay Working From Home
Free 3-class intro teaches you how to launch a bookkeeping business
Access the training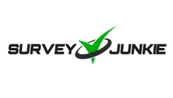 Learn More