The best tax software can make tax prep simpler. But with so many choices of tax filing programs out there, deciding which option is right for you can be one of the more complicated parts of figuring out how to manage money effectively.
Jackson Hewitt is one tax filing option, and it's a good one regardless of whether you want to file your taxes online or you need in-person help. This Jackson Hewitt review can help you decide whether its services are right for you.
In this Jackson Hewitt review:
Jackson Hewitt: The basics
Jackson Hewitt has been providing tax services for more than 35 years. Millions of people use the firm's e-filing service or get help in person at one of close to 6,000 Jackson Hewitt locations.
Using the company's services is convenient even if you need in-person help from a tax preparer, as around half of its total branches are in Walmart stores around the country. Tax services at these locations are typically available during evening and weekend hours, too, for filers who have a busy schedule and can't visit a tax pro during business hours.
Unlike some other tax filing services, Jackson Hewitt Tax is accredited by the Better Business Bureau, and it has received an A+ rating. Unlike some competitors, you get federal and state filing for $25 flat.
How much does Jackson Hewitt cost: Products and pricing
You can file state and federal returns for $25, regardless of how complicated your tax situation is. Jackson Hewitt's online software used to offer three different pricing tiers for their tax service (Free, Deluxe, and Premier), but now they have simplified their program.
They also offer a three-year price lock guarantee, meaning you'd be able to file for the same price in 2023, 2024, and 2025. Here are some of the common tax forms and situations that Jackson Hewitt covers with their online program:
Standard or itemized deductions
Capital gains and losses
Rental property income
Student loan interest

Job, self-employment, freelance, business, and farm income
Child tax credit and dependent care credit

Unemployment income
Earned Income Tax Credit (EITC)
Household employment taxes
Education deductions and credits
Social security benefits
All IRS forms and schedules
How does Jackson Hewitt work?
Jackson Hewitt stands apart from competitors because it enables you to file multiple state returns for a flat fee, whereas some competitors charge per return.
Regardless of your tax situation, taxpayers must pay to file with Jackson Hewitt. This is common, though some online filing programs provide more options with a free version. For example, TurboTax free allows you to claim child tax credits, 1 but you'll need to pay the flat fee Jackson Hewitt's product to do that.
Jackson Hewitt also promises to get you the maximum refund amount, and its maximum refund guarantee goes beyond what many competitors offer. Although many companies refund your tax filing fees if a different software program would net you a larger tax refund, Jackson Hewitt will do that and give you an additional $100.
It also offers a Lifetime Accuracy Guarantee, so you won't have to worry about any mistakes that cost you money. If calculation errors in your return with Jackson Hewitt result in penalties or interest, it will cover the amount as long as you provide notice and documentation within 30 days of the IRS sending you a notification of an issue. 
Jackson Hewitt now offers a $3,500 refund advance loan, which they say has no loan fee or interest.
Jackson Hewitt pros and cons
Pros
You can file multiple state returns without extra costs (aside from the $25 flat fee). Most competitors charge for each additional state return, and some, such as Cash App Taxes, don't allow multiple state tax returns. If you earned money in more than one state, this could be a good option for you.
Its maximum refund guarantee is more powerful than most competitors. You'll not only get your filing fees back but will also get $100 if another software program would've netted you a larger refund.
The company is Better Business Bureau-accredited and has received an A+ rating, so you can rest assured that it's a safe tax preparation service to do business with.
Cons
The online program does not provide an option to have your return reviewed by a tax professional without either visiting a Jackson Hewitt office or creating a MyJH Account and purchasing the "Tax Pro From Home" service. This online option is separate from the DIY online filing platform, so you'd have to start over on your return if you get stuck while filing.
Audit assurance is not included in the flat fee. If you are audited by the IRS, you won't get the same level of help that many competitors offer without paying the extra $29.95.

The interface is less intuitive than some competitors, and you don't have the option to upload your tax forms for automated entry, so you'll have to put in your own data.
How to contact Jackson Hewitt
You have three options to contact Jackson Hewitt tax service if you have questions or need tax support:
You can call 800-234-1040 between 8 a.m. and midnight ET on Monday through Friday or from 10 a.m. to 7 p.m. ET on Saturdays and Sundays.
You can use live chat between 8 a.m. and midnight Monday through Friday or from 10 a.m. to 7 p.m. ET on Saturday and Sunday.
You can visit one of 6,000 local branches, including 3,000 locations in Walmarts across the U.S.
FAQs about Jackson Hewitt
Is Jackson Hewitt legit?
Jackson Hewitt is a legitimate company. It has been in business for more than 35 years, is accredited by the Better Business Bureau, and has more than 6,000 Jackson Hewitt office locations across the U.S.
Which is better, Jackson Hewitt or H&R Block?
Jackson Hewitt and H&R Block both offer online tax filing software and in-person support. Because they are similar in many ways, the best choice for you will depend on your situation and your needs.
H&R Block provides the opportunity to take advantage of more potential tax savings with its free version. You can claim a child tax credit, report retirement income, and claim a deduction for student loan interest with H&R Block's free program. If you want to do any of these things with Jackson Hewitt, you'll need to pay its $25 flat fee.
However, Jackson Hewitt provides a better maximum refund guarantee because the company will pay you $100 plus refund the fees you paid to file if they don't help you get the largest possible refund. H&R Block will refund only your filing fees, with no additional compensation if it doesn't help you get the most money back.
How much does it cost to get your taxes done at Jackson Hewitt?
It costs $25 to file your taxes with Jackson Hewitt. There are a few add-ons, such as audit assurance, Tax Pro From Home service, and ID theft restoration, that could increase your price. The more complicated your situation, the more likely it is that you will incur extra costs to use its online filing program.
What is the best tax preparation company?
If you're interested in a service that provides the opportunity to file for free even with a slightly more complicated tax situation, H&R Block or TaxAct may be a better option because you can do more with these company's fee-free services than with many competitors — including Jackson Hewitt. TurboTax is especially well regarded for the simplicity of its service, and TaxSlayer is one of the most affordable filing solutions.
Most of the different online tax preparation companies have their own unique strengths and weaknesses so the best company will depend on your needs. For example, you may be interested in finding a service that allows you to pay your taxes with a credit card, or that provides the strongest possible guarantees that it won't make tax mistakes that cost you.
Bottom line
Figuring out the best option for filing taxes can be a challenging aspect of how to manage your money. Jackson Hewitt may be a great choice if you have income from multiple states or if you want to work with a company that stands behind its promise to help you get the biggest possible refund.
But if you want a company that offers audit support or provides the opportunity to use its free service, then you might want to consider working with a competitor this tax season.
The ability to visit a Jackson Hewitt location during the weekend or evening hours at a Walmart is a major advantage, especially if you think you may end up needing more help than you can find online. The company's live online chat or phone support is also available seven days a week, so help from a tax professional is just a call or click away when you need it.
If Jackson Hewitt doesn't sound like the right choice for you, check out our picks for the best tax software.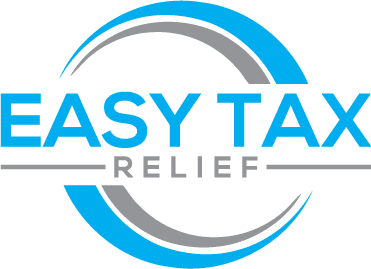 Easy Tax Relief Benefits
Eliminate your tax debt
Potentially reduce the amount you owe
Stop wage garnishments and bank levies
Communicates with the IRS on your behalf