Technology is one of the greatest forces of change in our lives. By all accounts, we can expect even more advancements in the future.
On the one hand, that should be great for consumers. But technological advancements are sure to shake up the economy — and it could mean the end of certain jobs.
Here are 13 careers that could disappear in the next 20 years. If you work in one of these fields, there is no need to panic. However, it might be time to begin investigating other ways to make cash in the future.
Travel agents
Technology has undermined the role of the travel agent. Internet search engines from Google to Bing let people work out their own travel plans. Sites like Tripadvisor also offer guidance. You can even tell your phone to book a flight or hotel for you.
The power is now in the consumer's hands. There is little reason to use a travel agent when an internet search will help you make decisions.
Cashiers
With more than 3.3 million people working in this capacity, the job of cashier isn't going to disappear anytime soon. However, the number of people with this job is projected to drop by 10% through 2031, according to the U.S. Bureau of Labor Statistics.
Automation is a big reason for the projected decline. Customers can grab what they want off the shelf and pay for it at a kiosk — and they never need to talk to a single person.
Bank tellers
Tellers are another job that is expected to decline through 2031, losing more than 43,000 openings as automation grows, according to BLS.
If you need cash, you probably head to an ATM — literally an "automated teller machine." You can check your balance online or on your phone. Paychecks typically are automatically deposited into your checking account. We simply don't go to the bank anymore unless we need specialized service.
Pro tip: Bank teller positions may disappear, but the job of keeping your bank account flush with cash never ends. Look for ways to cut costs and pay off debts so that you can build an emergency fund that will see you through an unexpected job loss.
Drivers
Drivers are in demand today, so this is another job that won't disappear quickly. However, people in this job can expect a rougher road over the long haul.
Automated vehicles will arrive eventually. And when they do, it's possible they will reach a level of sophistication that means there will be less need for drivers.
Newspapers
Egon Spengler, portrayed by the late Harold Ramis in 1984's "Ghostbusters," succinctly predicted: "Print is dead."
And it's true. The rise of digital media has been catastrophic for newspaper publishers. There will always be a need for reporters and editors, but on the whole, print is a ghost town.
Fast-food workers
Labor shortages and higher wages are accelerating the drive toward automation in the fast-food industry.
There's already Flippy, a burger-grilling machine that White Castle plans to use in some locations. Delivery robots are also on the way.
Telemarketing
Telemarketers are another sales-oriented occupation that is expected to lose out as the years roll on.
The big reason is web-based advertising. Digital ads reach more people and allow companies to target users based on what they're looking for, per their browsing history, according to BLS.
Warehouse workers
Warehouse jobs will be among the first to go as robots take over. At least 70% of job roles in warehouses could be lost through automation, according to management consulting firm Bain & Co.
The Brookings Institution projects that 92% of forklift operator jobs and 80% of package-handler jobs could disappear.
Accountants
This one seems a bit out there, but software increasingly handles the role of basic accounting, as well as bookkeeping and payroll.
There isn't much use in having a human around when the computers and algorithms — or even an Excel spreadsheet — can do it for you. However, accountants will still be needed for more complicated tax issues.
Typists
Data entry and typist jobs are still around, but they probably won't be for much longer. There's a significant chance that those roles will be automated as voice-recognition and dictation software improves.
This is a career path to avoid. Or if you're already in it, find something else.
Taxi dispatchers
Hailing a taxi was once a common occurrence in big cities like New York or Chicago. Now, Uber and Lyft have taken over, and traditional taxi drivers are struggling.
The dispatchers who send those cabs where they are needed also are in less demand.
Machine workers
The men and women who set up and operate machinery that cuts and forms metal and plastic materials are at high risk of being replaced by robots.
BLS says the job market for machine workers will shrink by almost 46,000 through 2031.
Postal workers
The U.S. Postal Service motto is that nothing will stop the mail from getting through, but automation could put a dent in postal employment.
According to the BLS, USPS "likely will need fewer workers because new mail sorting technology can read text and automatically sort, forward, and process mail." Overall employment at the Postal Service is expected to decline 6%.
Bottom line
There's no stopping technology. It will continue to advance. Some jobs will fall by the wayside — either because automation has replaced workers, or because the jobs simply aren't needed anymore.
But the human touch will always be necessary. Just try to avoid the above jobs if you want to stay relevant and to earn enough money to move beyond living paycheck to paycheck.
According to the BLS, the four fastest-growing job categories are:
Nurse practitioners
Wind turbine service technicians
Ushers, lobby attendants, and ticket takers
Movie projectionists
Heck, who doesn't love a good movie?

Search Over 80,000 Care and Service-Related Jobs
Connect with paying families looking for care and service-related work. Available jobs include child care, tutoring, senior care, pet care, and housekeeping.
Sign up for Care.com now
Earn Great Pay Working From Home
Free 3-class intro teaches you how to launch a bookkeeping business
Access the training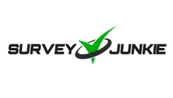 Earn Cash Taking Surveys
Join a community of 20M+ lifetime members who have been paid $76 million to date.
Sign up today