You'll need to work hard and spend smartly long before retirement to ensure financial security. Every financial decision you make now could impact your lifestyle in 20 or 30 years.
Finding ways to reduce financial stress later starts with making these key money moves today.
Pay off unsecured debt
It's nearly useless to save money for retirement when you spend an excessive amount of money on interest payments. The dollar amount you spend in interest every month may likely exceed any returns you expect on an investment.
Don't stop putting a little money into retirement savings each month, but make paying off high-interest debt a priority. Use the snowball method. 
Start with the debt that has the highest interest rate and pay that off. Then do the same with the next one. Limit credit card purchases to only what you can pay off in full each month. 
Paying debts off sooner — especially high-interest debts — will give you more money for savings.
Evaluate your insurance
Insurance can protect your financial future. Good policies prevent you from paying large out-of-pocket expenses in the case of unexpected events. 
Health and property insurance might come to mind immediately, but they are not the only essential policies.
You should consider whether life and disability insurance policies are right for you. To help you make a decision, think about the people counting on you for financial support and how they'd fare if something were to happen. 
And if you already have one, check your life insurance policy to see if it still meets your and your family's needs.
Save and invest for retirement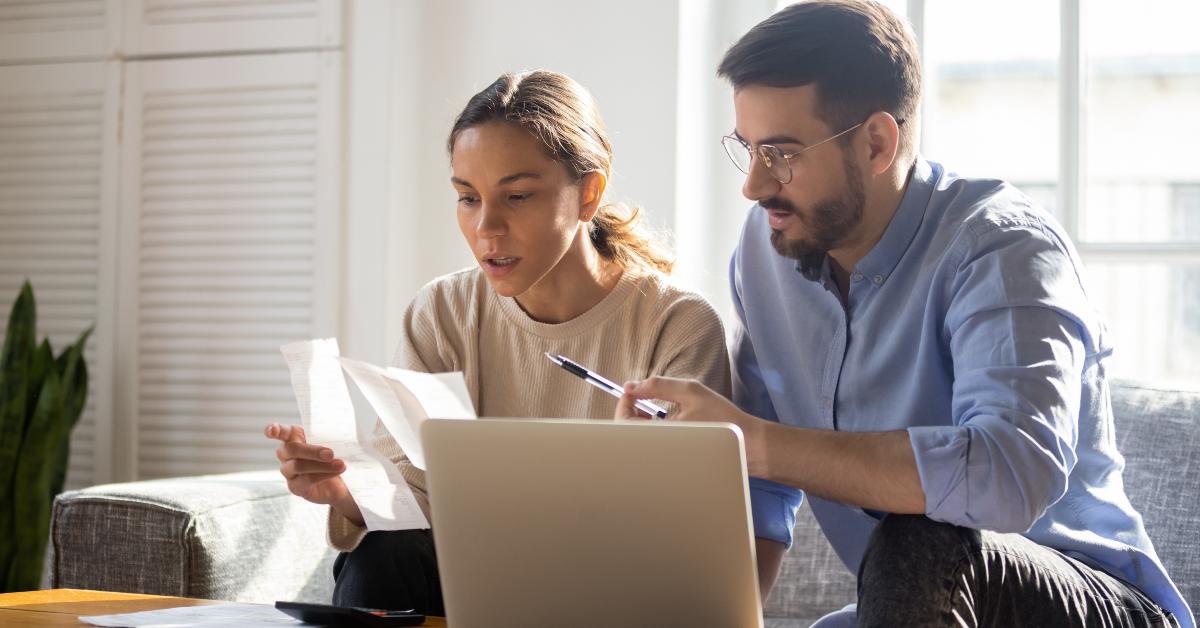 It is never too early to save for retirement. Enjoying your non-working years is easier when you can live comfortably. Social Security will not fully replace your income, so you'll want those extra savings to cover everyday and unexpected expenses.
Putting money into a retirement account is a wise plan, especially if your employer matches contributions. Making smart investments will also provide you with income after you exit the workforce. 
Do your homework, and choose a top brokerage account for the most significant returns on investments.
Create a healthy emergency fund
Creating an emergency fund can prevent you from dipping into your retirement savings or relying on credit. Withdrawing from your retirement account could cost you money. 
The IRS says most early withdrawals are subject to an additional 10% tax. Avoid early withdrawals if possible.
Saving three to six months of your living expenses allows you financial security in case of hardship. It is not a bad idea to save more than that if you can. It's impossible to predict when a large, unexpected expense might occur.
Don't waste money on lifestyle creep
Making more money often means spending more money, but if you want to prepare for your future, it should mean saving more money instead. Getting a raise or landing a better-paying job does nothing to help you later if you are spending all the extra money now.
If you find yourself splurging on things you wouldn't have before, consider if you really need the added expenses. 
While you may choose to treat yourself more than you used to, you should try to invest most of the extra income in retirement accounts or use it to make long-term investments.
Advance your career
To save more money, you may need to make more money. One of the best ways to do this is to advance your career. Obtaining the latest certifications and working toward promotions can help you earn a larger annual salary.
If you consider returning to school, determine if the cost is worth the reward. You won't want to go into retirement with a lot of debt.
Consider a side hustle
A side hustle is a good way to add to your monthly income. If you are using your salary from your full-time job to cover your day-to-day expenses, freelancing or building passive income streams can help cover your savings.
This doesn't mean that you need to take on an additional 20 hours of work each week. You can choose to work when you can and want. Some popular extra income streams include becoming a landlord and reselling.
Evaluate your housing
As you get older, you might find yourself with more room than you need. As adult children move out of the home, some people renovate and repurpose the extra space. A better financial move may be to downsize.
You can put the money you would have spent on renovations into your savings. Money left over from selling your larger home could come in handy once you are retired. 
The IRS also allows you to exclude capital gains taxes when you sell your primary home — up to $250,000 for a single filer or $500,000 for joint filers.
Bottom line
Your 40s are an important time to make good financial choices. Plan to pay off debt and get your finances in order so you can meet your savings goals. 
Seniors without substantial savings for retirement could end up working far beyond the full retirement age. Some even work until they are forced into retirement. Making the right money decisions now can help you retire on time.
FinanceBuzz is not an investment advisor. This content is for informational purposes only, you should not construe any such information as legal, tax, investment, financial, or other advice.
Public Benefits
Get $3-$300 in free stock when your account is approved*
Invest in 1000s of stocks and ETFs with fractional shares—no account minimums
Follow friends in a social feed and learn from a diverse community of investors
* Free stock offer valid for U.S. residents 18+. Subject to account approval.