A "lemon" is defined as a car with a manufacturer's defect that can't be resolved after a reasonable number of repair attempts. As a result, states have "lemon laws" to help consumers get a refund or replacement vehicle from the dealer who sold them the lemon within 30 days to a year of purchase.
Unfortunately, it can be difficult to spot the signs that a is a lemon until it's too late. Even if your car doesn't technically qualify as a lemon, there are some warning signs that could indicate that it's just not a good buy. You also want to make sure to have the right insurance policy in place to protect you from unforeseeable circumstances.
Tire wear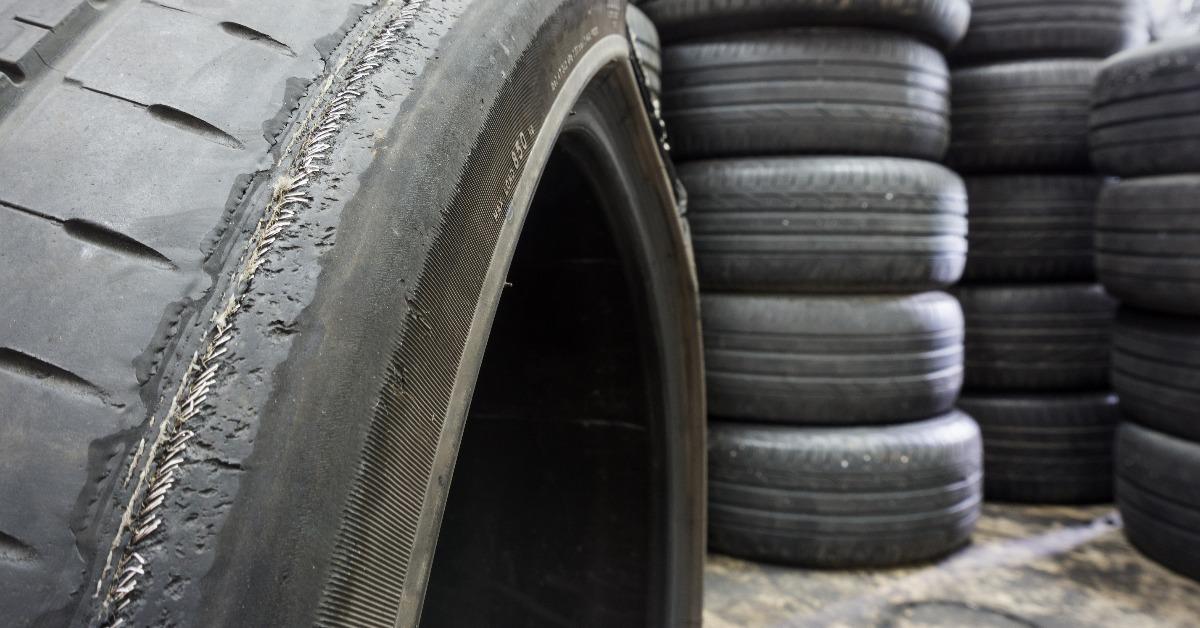 A visual inspection of a car's tires could tell you quite a bit about the vehicle. For example, if there is uneven wear on the tires, the car may have issues with its alignment. You also want to check tire tread depth since tires with little to no tread are dangerous and will need to be replaced.
Also, pay attention to the brand and size of the tires. If all four tires don't match, that could disrupt the alignment and cause you some headaches after you buy the car.
No car history
Owners should be able to provide you with information about the car's history. This should include major potential issues such as car accidents or flooding damage.
You also might want to see the car's maintenance record, including oil changes or tire rotations. This could prove that the car has been well cared for by the owner or warn you of future issues caused by a lack of regular maintenance and care.
Damaged interior
Many used cars have some normal wear and tear on the seats that could be easily fixed. On the other hand, excessive rips and damage may mean you might have to invest in a more serious rehab.
Also, be on alert if the seats look too new or clean compared to the rest of the car. That might be a sign that the interior was replaced to cover up more serious issues like flooding.
Homemade modifications
Car owners may like to change their cars a bit to make them more personal. Perhaps they wanted to add a bigger stereo system, a sunroof, or a cool body modification package.
However, most modifications of that sort should be done by professionals and aren't DIY jobs. Double-check any modifications that a previous owner may have made to see if there are problems that you could inherit.
Price is too low
Sure, you may think you're getting a great deal, but that low cost may not be all that it seems. And a low price in this current competitive car market might be an even redder red flag than usual.
Check websites like Kelley Blue Book or Edmunds to see if the car is priced in line with similar makes and models. If it's much lower than the estimated prices of similar cars, it may be a sign that a dealer is trying to get rid of a lemon.
Sold "as-is"
Some used car dealers may sell you a car that has a multiple-point inspection and includes a warranty that covers any issues you may experience once you own the vehicle.
But if a dealer is selling the car "as is" instead of with a warranty, you may want to walk away. That could be a sign that something is wrong with the car, and you will have to pay out of pocket for any issues that arise from the "as is" condition.
Can't be insured
You may want to take a step back if an insurance company is balking at giving you coverage for a particular car. There could be issues with the car's history or perhaps problems with certain models that a company may feel it's not safe to insure.
Pro tip: Shop around for the best car insurance before you buy a vehicle. This could help steer you away from potential lemons when you see which companies will or won't offer you a policy.
Sloppy bodywork
There are a few things you should check on the exterior of a vehicle before you decide to buy it. Look for any large or unusual gaps between body panels, which could be a sign of damage or a bad repair.
Make sure to also check the paint for any chips, flaking, or other issues that might be a tip-off that the car's exterior hasn't been cared for properly.
Interior smells bad
Smells can linger in a car well past when you purchase it, and they may be a sign that the car could have issues with its interior lasting well past when you purchase the vehicle.
Perhaps there was water damage, which has given the interior a musty or moldy smell. A car owned by a smoker could also mean that smell has permeated the interior and could be difficult to get rid of.
Poorly-written ad
One way to look for a used car is to check out classified ads or sites like Craigslist to see what's available. That could be a good way to get your next car depending on what you're looking for. But be wary of any ad that's vague or doesn't get your many details.
You also might not want to pursue any cars with ads that say you can't inspect the car before purchase or won't be able to review any paperwork about the car's history first.
What to do if your car is a lemon
Even if you do a thorough check of a car, it could still end up being a lemon. But there are ways to protect yourself after you purchase your vehicle.
First, check with your state on what specifically is covered as a "lemon" and what can be done in response to buying a car with issues. These laws vary from state to state, so it's important to have an idea of your state's laws before you start shopping for a car.
You may also have to give the dealer a chance to repair the issue in order to get the car running properly. If the issue can't be repaired, you could be entitled to a refund or a replacement car, depending on the extent of the issues and your state's lemon law.
Bottom line
Buying a car can be stressful. You may have to worry about getting a loan, negotiating a price, checking out different makes and models, and watching out for red flags. But a little research now can save you a big headache later if you can spot the signs that the car you're looking at is a lemon.
If you are willing to take on a car with some issues, you can try negotiating down a car's price.
You could save up to $500 with some companies
Compare dozens of providers in under 5 minutes
Fast, free and easy way to shop for insurance
Quickly find the perfect rate for you