Ever since OpenAI launched ChatGPT last November, the internet has been abuzz with talk of how it can be used — and how many of our jobs it will replace.
The AI chatbot can complete many tasks faster than humans can in about 20% of jobs in the U.S. workforce, according to research from OpenAI and the University of Pennsylvania.
While those stats may be troubling, there's also potential to harness the power of this technology and use it to make quick cash.
Following are eight easy ways that you might be able to make more money with ChatGPT's help.
Social media management
Whether you're running social media accounts for your own business or managing accounts for others, ChatGPT can help you generate interesting captions, relevant hashtags, and quippy titles.

Growing a following on social media can lead to a larger customer base, more sales, and lucrative partnerships.
Blogging
If you've been considering starting a blog but are burdened with writer's block — or a lack of confidence in your ability to write engaging copy — ChatGPT might be just what you need.
The technology can provide you with ideas for topics or spit out well-written copy which you can easily tweak to add some personal flavor.
Aspiring bloggers should keep in mind that while starting a blog can be easy, growing it into a money-maker often is not. Profitability likely will depend on what sort of audience, advertisers, and brand partnerships you can attract.
According to Indeed, bloggers publishing within popular categories such as personal finance, product/service reviews, and lifestyle tend to earn more.
Email marketing
Because it can produce quick, easy-to-digest, short-form content, ChatGPT can be a great tool for creating compelling email campaigns.
Many companies, freelancers, and small businesses use these campaigns to keep customers in the loop, advertise new or ongoing deals, and make sales.
ChatGPT can come up with persuasive copy for your target audience, which could lead to better open rates and conversion rates — and eventually to more customers and sales.
SEO work
Search engine optimization (SEO) is a big business, and you might be able to leverage ChatGPT to land clients looking to grow their audiences through search.
ChatGPT can help generate keywords, headlines, search descriptions, and more that can direct larger numbers of people to your website.
All sorts of companies hire SEO experts, and ChatGPT might be able to help you land freelancing gigs or a job at a lucrative startup.
Research
Industries from academia to finance and publishing hire researchers, and ChatGPT might make research much simpler. Freelance writers and bloggers can use the tool to help them research articles, as can academics working on papers.
ChatGPT does have limitations, though. For example, it can't understand certain contexts and struggles to generate long-form content that makes logical sense.
It can certainly help generate ideas and perform research, but it's not always reliable.
Product descriptions
ChatGPT's ability to write compelling product descriptions can be leveraged in several ways. If you sell items online, ChatGPT can help you write punchy copy that could attract potential customers and convince them to buy.
Freelance copywriters who write product descriptions and other marketing materials might also be able to use the tool to create better sales copy. Writers can even put their ideas into ChatGPT and ask for suggestions on how to improve them and make them more compelling.
Coding
ChatGPT can also help those looking to work on the back end of websites, as the technology can write computer code for applications and software. Experienced coders can also use the tool to check their work for mistakes.
In fact, coders might be able to use the technology as a sort of assistant or ask ChatGPT to write code for them based on their ideas. This could lead to lucrative gigs for freelancers who pick up jobs developing websites and software.
One caveat, though, is that the chatbot can't yet analyze problems with code or suggest creative solutions. That type of critical thinking is still unique to the human mind.
Translation
Translation is an art, and modern technology can sometimes miss the nuances of the written word when translating.
Still, that doesn't mean you can't use ChatGPT to assist with translation services. This is especially likely to be successful if you have the ability to tweak the translations in places where the technology comes up short.
ChatGPT might be helpful for businesses and bloggers looking to translate their websites or product descriptions into another language.
Freelancers may also be able to use the technology to offer translation services to clients looking to expand to new audiences or different parts of the world.
Bottom line
It's difficult to know for sure how you can use ChatGPT right now to make money since the technology is still so new. However, experts suggest that instead of fearing it, professionals should try to find ways to use the chatbot to their advantage.
Harness the power of ChatGPT, and it's possible this technology you fear today will help you move beyond living paycheck to paycheck tomorrow.

People who work jobs that might appear at risk of being replaced by ChatGPT — like content writers, coders, and financial analysts — might actually be able to use AI tools like ChatGPT to advance their careers and get work done faster and more efficiently.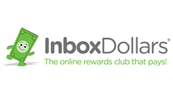 Earn Cash By Going Online
Learn More
Earn Great Pay Working From Home
Free 3-class intro teaches you how to launch a bookkeeping business
Access the training