Medical debt is complex. A single doctor's appointment could mean several bills from various providers, and any type of hospital stay can seem impossible to unravel.
Moreover, simple mistakes made on entry codes or confusion between patients can lead to thousands of dollars in excess bills you shouldn't have to pay.
Here are some simple steps you can take to get out of debt with your medical providers that could help you save money.
Get out of $10,000 or more in debt
Credit card debt is suffocating. It constantly weighs on your mind and controls every choice you make. You can end up emotionally and even physically drained from it. And even though you make regular payments, it feels like you can never make any progress because of the interest.
National Debt Relief is designed specifically to help you get out of credit card debt faster, without having to make drastic life changes. With National Debt Relief, you could pay off your credit card debt (with potentially way less interest) in one simple monthly payment.
How to get National Debt Relief to pay off your debt: Sign up for a free debt assessment here. (Do not skip this step!) By signing up for a free assessment, National Debt Relief can immediately assist you in paying off your debt, but only if you schedule the assessment.
Check the accuracy of the bill
Checking your medical bill for accuracy is one of the most common oversights for patients. Make sure you verify that you received the care listed on your bill and that it was completed on the date and by the provider noted on that documentation.
If you can't recall this information, call your provider and verify its accuracy. Ask them to offer a plain language explanation for anything on your bill that doesn't make sense.
Read the explanation of benefits
Once you verify that the bill is yours, the next thing to do is read the benefits explanation (EOB). This will provide you with a breakdown of the care and the amount your insurance company is paying.
You want to see that the medical provider has listed any insurance payments they received for your bill.
Verify your debt doesn't fall under the No Surprises Act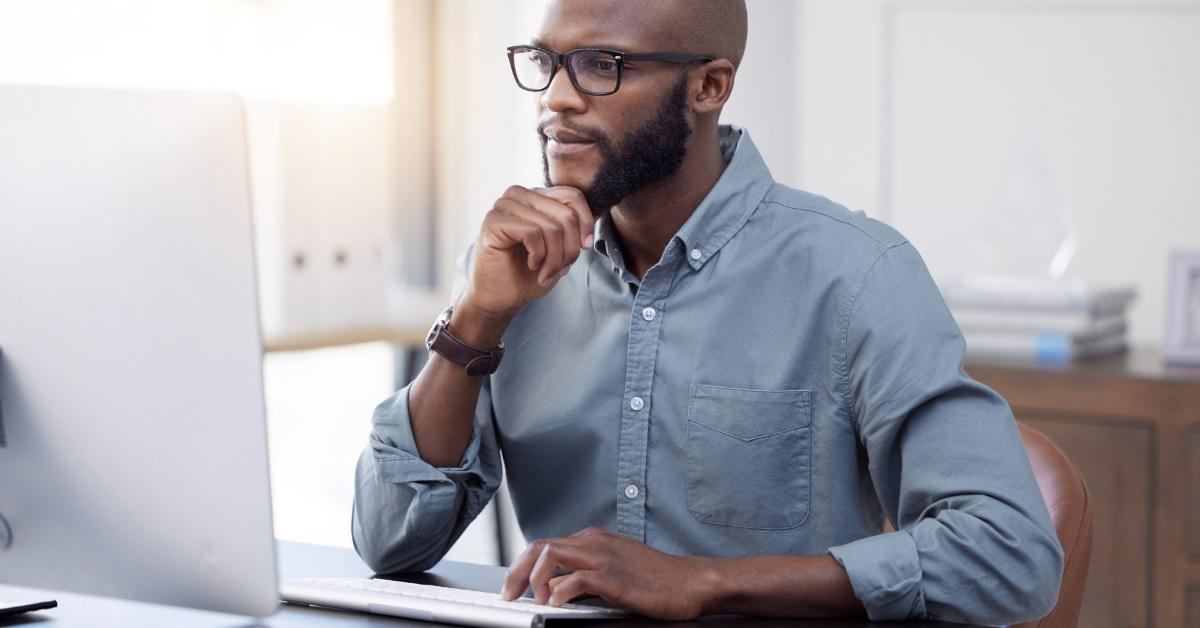 In January 2022, the No Surprises Act went into place, making it illegal for medical providers to bill you with high charges without informing you that the care they provided was outside your covered network. 
They also have to alert you that they are charging you for emergency care services, which could be higher than your standard doctor's appointment.
If you feel any information is inaccurate because you were not told about a higher cost, dispute the bill.
Earn $200 cash rewards bonus with this incredible card
There's a credit card that's making waves with its amazing bonus and benefits. The Wells Fargo Active Cash® Card(Rates and fees) has no annual fee and you can earn $200 after spending $500 in purchases in the first 3 months.
The Active Cash Card puts cash back into your wallet. Cardholders can earn unlimited 2% cash rewards on purchases — easy! That's one of the best cash rewards options available.
This card also offers an intro APR of 0% for 15 months from account opening on purchases and qualifying balance transfers (then 20.24%, 25.24%, or 29.99% variable). Which is great for someone who wants a break from high interest rates, while still earning rewards.
The best part? There's no annual fee.
Don't fall for claims of credit reporting
Medical bills can land on your credit report, but providers (and debt collectors) can't report that debt to the credit bureaus until they've tried to collect it first.
Some less-than-honest debt collectors may try to scare you into making a payment immediately or in full to avoid a negative credit report. They are not allowed to do that, and you have the right to dispute the bill if they do.
Ask for financial assistance
If you receive your care through a nonprofit hospital or provider, they are required by law to maintain financial assistance programs. That doesn't mean your care will be free, but the provider may be able to work with you.
You should be able to work out a payment plan that's more affordable to you. If you can't get help through your provider, turn to local social services in your community for guidance.
Know your debt could be sent to collections
A medical provider can send your debt to a debt collector, even if you're currently making payments on it, especially if you don't pay the entire billing amount when you receive it.
If you can't pay what's due, talk to the provider about your financial assistance options. Many will work with banks to spread out payments over time.
Find out if you qualify for Medicaid
For those with a low income, a single medical bill can derail their entire budget for months. Many people with a low income qualify for Medicaid, which may help cover some or all of their medical bills.
If you know you'll need more medical services, talk to your local Medicaid office to determine if you qualify for financial support.
Dispute any payment in collections you're not sure of
Mistakes can occur when debts go from your medical provider to a debt collection agency. When that happens, you need to be sure you've reviewed your medical bills (yes, again) and verified the accuracy of the charges.
You can dispute any collection activity. You can also discuss your bill with your original provider, and they may be willing to work with you.
Avoid paying your medical bills using credit
Even when there are fees, medical bills don't charge high interest rates like credit cards. If you use a credit card to pay your medical bills, you've now increased that cost to you substantially. 
With the average interest rate on credit cards at just over 20%, that will raise the cost of that medical treatment.
The better option is to call the medical provider or debt collector and work out a payment plan. That is likely to cost less in the long term.
Know how to spot a scammer
Medical bills are prime targets for scammers looking to take your money. Avoid any debt collection service that calls you promising that if you make payment now, your credit score will be protected. 
If you're unsure about whom you are speaking to, ask them to send you a written copy of the bill. Avoid making payments over the phone.
Negotiate your medical costs
Before you agree to medical treatment, find out how much it will cost. If that is too expensive for you, negotiate with your medical provider. 
That's often easier to do when you request a lower rate from your doctor in advance. Some providers may be willing to lower the fee even after a service.
You may be able to ask a doctor or hospital to offer lower rates for any of the services you need. They're more likely to work with you if you don't have health insurance.
Know what to expect in medical costs
A range of resources are available to help consumers learn more about the average cost of any medical procedure, demystifying what often seems like complex charges.
For example, Healthcare Bluebook provides insight into what others pay for specific medical services in a given area.
The key is to ask questions. Know the cost before you head into a procedure rather than suffer a surprise later.
Dispute denials of coverage
An insurance company can deny or limit the coverage due to an error or a misunderstanding. If the insurance company isn't paying and you expected them to, contact them to dispute the claim.
Typically, you have the right to appeal within 30 to 60 days; doing so sooner rather than later is ideal.
Tell debt collectors no
Deb collectors must follow numerous rules, such as not harassing you for payment or providing any details about your debt to anyone but you.
If you're struggling with an abusive creditor or they are calling you at all hours of the night, and you've asked them to stop, seek legal guidance. You can contact the Consumer Financial Protection Bureau to report abusive behavior.
Ask for a discount if you pay in full
Some medical providers may give you a discount if you pay your full balance immediately. Don't assume they will offer this, but always ask about it.
You may want to pay over time to make bills more affordable. But if you can make a payment now, and it's 10% to 20% lower because you're paying in full, that will save you money in the long run.
Bottom line
In 2022, about one in every five American households had some medical debt, and about 58% of debt collections are due to medical debt.
You're not alone in this battle, and you shouldn't be worried about asking for help when you need it. That's especially true if you're struggling to get ahead financially. 
Don't put off getting the medical care you need. Just learn to manage the costs as much as possible.
National Debt Relief Benefits
No upfront fees
One-on-one evaluation with a debt counseling expert
For people with $7,500 in unsecured debts and up