Whether you plan to retire early or as late in life as you can, you might be hoping to relocate to a cheaper area where your dollar goes further. For many Americans, especially those living on the East and West Coasts, that area is the Midwest, a region where each state's median rent is well below $1,000.
However, not every city in the Midwest is equally affordable. In fact, an expensive Midwestern city like the 11 we list below could cost you more in retirement than simply staying put. 
Keep reading to learn more about which cities to avoid if you want your retirement savings to last as long as possible.
Ann Arbor, Michigan
In terms of affordability, Ann Arbor is a true outlier in the Midwest. Its high median rent of $1,382 is much more comparable to rent in expensive coastal Maine than most towns in Michigan, Ohio, or Nebraska. 
If you decide to settle in Michigan, Ann Arbor's parks, botanical gardens, and museums make it a good day-trip destination. 
If you value your budget, though, a Detroit suburb like Ypsilanti — home to its own series of quirky museums, like the Michigan Firehouse Museum — might make more sense than Ann Arbor.
Bismarck, North Dakota
Bismarck is North Dakota's capital city, but it isn't the most populous city in the state (a distinction that goes to the much larger of Fargo). 
In spite of being a smaller urban center, Bismarck has heftier housing prices than most nearby cities, Fargo included. The median home value is $254,400, which is $10K above the national median.
To save some cash, consider living in a cheaper city like Finley, where the median rent is just $568. Commute to Bismarck on the weekends to enjoy the zoo, state history museum, and capitol building.
Chicago, Illinois
Chicago is a fascinating, storied city with a seemingly endless calendar of community events. Unfortunately, as a major population hub, Chicago also has a higher cost of living than most other Midwestern cities. 
More Chicago residents rent than own with a median rent of $1,209. High utility prices, transportation costs, and grocery bills maintain Chicago's status as one of the most expensive cities in the world.
Luckily for anyone who loves life in the Windy City, Chicago is just a quick train ride away from affordable suburbs like Monee, where the median rent is under $1,000 and plenty of pizza places, breweries, and museums can keep you entertained until you can make it up to the city.
Deephaven, Minnesota
This cozy Minneapolis suburb is home to around 4,000 people, most of whom own their homes. 
While the city makes for a great place to launch a boat tour of Lake Minnetonka, the city's median rent of $2,145 means Deephaven isn't ideal for financially savvy retirees who want to spend less money on housing and more on traveling. 
Instead, try a city like Mound, which is similarly surrounded by lakes and marinas but has a median rent under $900.
Detroit, Michigan
Detroit's housing market still hasn't recovered from the last economic crash, which could make it an affordable place to buy and fix up a home (the city's median home value is $57,700). 
But for renters, it's a different story: Detroit's median rent is almost $900, low for the country but high for the region. Plus, expenses like utilities and groceries are higher in Detroit than in the rest of the nation.
Even with low housing costs, then, Detroit has a higher cost of living than most American cities. While rent is a little higher in many of Detroit's suburbs (such as Dearborn) than in Detroit itself, it's possible the cost of utilities, groceries, and transportation could make the higher housing costs worth it for your budget.
Fargo, North Dakota
With around 126,000 people, Fargo is easily the biggest city in North Dakota. Its zoo, stadium, and museums make the city a lovely place to stay over the weekend or to visit with the grandkids in tow. 
However, as a more densely populated city in a comparatively sparse state, its housing prices are above average for the region as a whole. 
The city's median rent is just under $850, which, while better than in Bismarck, is on the high end for rent in the Midwest.
Iowa City, Iowa
Iowa City is one of just three U.S. cities to be designated a UNESCO City of Literature. 
However, if you value a balanced budget along with a love of learning, you might be happier visiting Iowa City for its libraries, bookshops, and arts events instead of buying a house there. 
Both the median rent ($1,030) and median home value ($230,700) in Iowa City are lower than the national median, but they're both above average for the Midwest region.
Manhattan, Kansas
The cost of living in Manhattan, Kansas is nowhere near the cost of living in Manhattan (New York City). In fact, compared to practically any city on the East Coast, Kansas's Manhattan is almost unbelievably cheap. 
But with a median rent of $932 and median home value of $222,300, the cost of housing in Manhattan is much pricier than in the rest of Kansas (not to mention the rest of the Midwest).
You'll enjoy the perks of living near the city without the downsides of high rent if you live in a nearby city like Emporia instead.
Omaha, Nebraska
Omaha, Nebraska's biggest city, is located between the state capital of Lincoln and Iowa's state capital, Des Moines. 
As with most Midwestern cities on our list, its cost of living is high for the region but low for the United States at large: Median rent is around $1,000 while the median home value is in the mid-$100,000s. 
You'll have more money to spend on fun activities like watching the wildcats at Omaha's magnificent Henry Dooly Zoo and Aquarium if you live in a cheaper suburb like Papillon instead.
Rapid City, South Dakota
Rapid City is one of the closest cities to Mt. Rushmore. It's also near nine other national parks, state parks, and national monuments, which makes the city appealing for outdoorsy future retirees. 
But the city also has a relatively high median rent of nearly $900. To spend more of your money exploring the great outdoors, try a cheaper South Dakota locale like Deadwood or Sturgis.
Willoughby Hills, Ohio
Willoughby Hills, a small suburb of Cleveland, is a riverside community with plenty of parks. 
The city has a fairly even number of homeowners and renters, though renters pay less than the national median ($955 a month) while the city's median home value is higher than the national median ($274,300). 
Cities like Marietta offer similarly charming riverside walks with a much more reasonable median rent of $709.
Bottom line
While these 11 cities might not be the most affordable locations for budget-minded seniors, they're more of the exception than the rule of Midwestern housing. 
For every overly expensive city in the Midwest, there are dozens of cheaper options with a high quality of life and low cost of living that can ensure you do better financially and your retirement is everything you've always hoped it would be.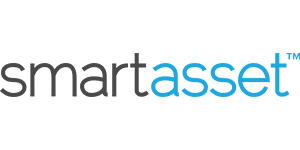 Smart Asset Benefits
Get matched with fiduciary financial advisors
Advisors are vetted and certified fiduciaries
Take the mystery out of retirement planning
Their matching tool is free
FinanceBuzz doesn't invest its money with this provider, but they are our referral partner. We get paid by them only if you click to them from our website and take a qualifying action (for example, opening an account.)