Credit cards are convenient and can provide financial flexibility. And many top credit cards also offer excellent reward programs that can save you money.
However, when you don't make your payments, they can have a chaotic effect on your finances. You may face exorbitant fees, harm to your credit score, and even a potential lawsuit.
Unfortunately, these are just some examples of the possible consequences you may encounter. Here are 15 things that can happen when you don't pay your credit card bill.
Late fees
You may incur a late fee when you miss the agreed-upon payment date for your credit card bill. The amount can vary depending on the issuer and credit card agreement.
Issuers will sometimes waive a late fee for customers with a good payment history, so give them a call if this is your first time paying late.
Interest charges
The annual percentage rate (APR) is typically high for credit cards, so you may get hit with a hefty interest charge when you don't pay your bill.
If the charge carries onto the next billing cycle, it will add to your overall balance and accrue interest. This compounding interest can cause your credit card debt to grow faster and spiral out of control.
Penalty APR
If you go more than 60 days without making a payment, you can also suffer from a penalty APR. This interest rate will be higher than your standard APR and affect your current balance and future purchases.
You can find out how much your card issuer's penalty APR is by looking at your credit card agreement.
Lowered credit limit
If you have a history of missed credit card payments, the issuer may perceive you as a higher risk and lower your credit limit. They have every right to do this because you violated their terms and service by not paying your bill.
Lowering your credit limit is a precautionary measure issuers may take to reduce the likelihood that you will default on your debt.
Account sent to collections
Your account may qualify as delinquent if it's over 30 days past due. At this point, the card issuer may send your account to its internal collections department. They will then try to contact you about payment via phone, email, and mail.
If the account remains delinquent, the issuer may enlist a third-party collections agency to take over collection efforts on their behalf.
Collection calls and letters
Once your card issuer sends your account to collections, you will probably receive frequent calls and letters.
Collection agencies can be pretty aggressive in their efforts to receive payment. They may use intimidating language and create a sense of urgency and stress to pressure you into paying.
They may also offer negotiations like a payment plan or settlement offer to recover some of the outstanding debt.
Potential lawsuit
If collection attempts are unsuccessful, the creditor may file a lawsuit against you in civil court. Typically they won't take legal action until your account is 180 days past due.
They usually sue for the amount owed, taxes, and legal fees. If the court rules against you, they may garnish your wages, seize your bank accounts, or put a lien on your property.
Lower credit score
Payment history is one of the most significant aspects of your credit score. It shows creditors you're financially responsible and will pay them back on time.
If you don't pay your credit card bill within 30 days, your issuer may report your missed payment to the credit bureaus, leading to a drop in your credit score. Your credit utilization may also increase, which can lower your score.
Difficulty obtaining credit
With a lower credit score, poor payment history, and higher credit utilization, you may have difficulty securing a new loan or credit card.
Lenders often look at your credit score and history to determine the risk of loaning you money. If you don't pay your bill, banks may view you as a high-risk borrower and deny your applications.
Unfavorable terms on loans
If your application for a loan is approved, there's the potential you'll receive unfavorable terms because of your history of not paying your credit card.
When banks view you as a risky borrower, they may try to counteract the risk by charging higher interest rates, limiting how much you can borrow, and shortening repayment periods.
Difficulty renting
Most potential landlords will check your credit score before letting you rent their property.
They may be wary about approving your application if you have a history of missed credit card payments. It can indicate a lack of financial responsibility and raise concerns about your ability to pay your rent on time.
These worries may lead to higher security deposits, a requirement of a co-signer, or denial of your application.
Loss of 0% APR financing
Some credit cards offer financing with no interest for a set timeframe, so you can pay off a large purchase over time.
Unfortunately, you may lose the 0% APR if you miss one of your payments. You might also owe retroactive interest on the entire balance from when you signed on with the card. This could mean you pay way more for your purchase than initially planned.
Lose promotional rewards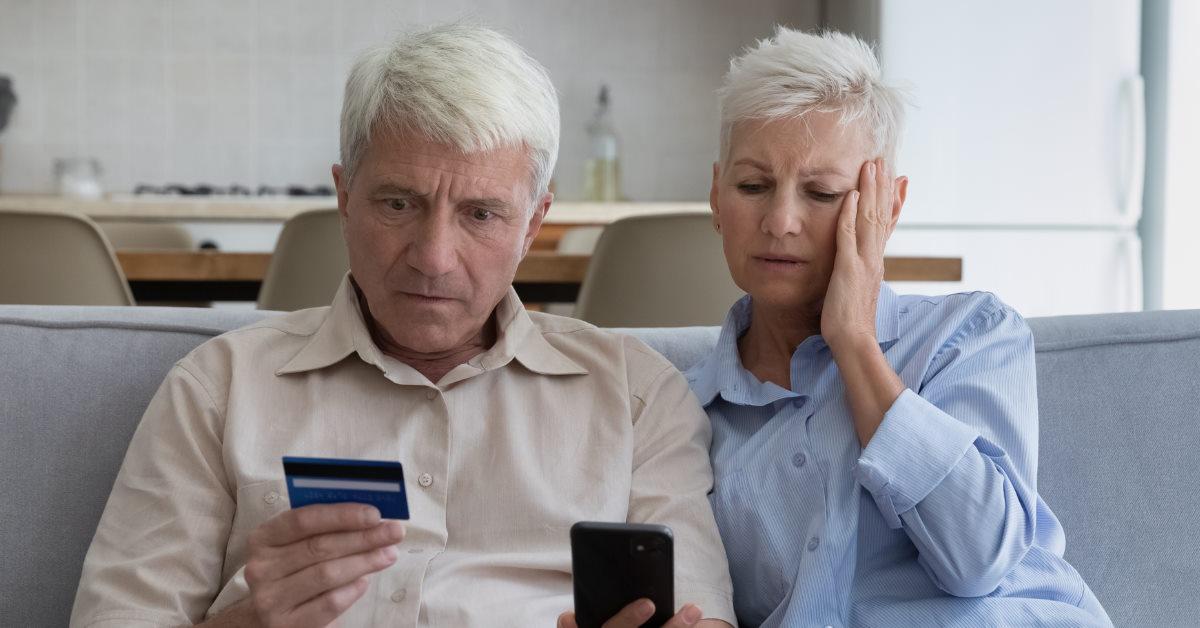 Many people sign up for credit cards for incentives like welcome bonuses, travel discounts, and cashback rewards.
Your card issuer may take away your reward points if you don't pay your credit card bill. You will also lose them if your account is closed due to delinquency.
Late fees and interest charges can also offset the benefits you receive from your card.
Higher insurance rates
Depending on your state, insurance companies may assess risk and determine premiums by looking at credit scores.
According to the FTC, drivers with the lowest credit scores filed more claims than drivers with higher credit scores.
Insurance companies often charge them higher premiums because there is more risk associated with insuring customers with low credit scores.
Stress and anxiety
Not paying your credit card bill can cause significant stress and anxiety.
Late fees and interest charges can become overwhelming. You may also experience fear for your credit score and financial reputation. Persistent calls and letters from debt collectors can amplify these feelings.
This stress level is unhealthy for your mental well-being, so it's critical to address the problem immediately.
Bottom line
Credit cards have many benefits but can wreak havoc on your finances when you don't make payments. Not paying your bill can have severe consequences, from late fees and interest charges to damage your credit score.
If you're behind on your credit card bill, try to at least make the minimum payment as soon as possible or contact the issuer to see if they will work with you.
When you make regular payments on your credit card, you can reap the benefits without facing the consequences of not paying your bill. You'll also eliminate some money stress.
National Debt Relief Benefits
No upfront fees
One-on-one evaluation with a debt counseling expert
For people with $7,500 in unsecured debts and up