TikTok, the wildly popular short-form video platform, isn't just for fun and entertainment. With the integration of artificial intelligence (AI), TikTok offers a unique way to showcase your creativity and tap into a new source of income.
Whether you're a tech-savvy enthusiast or simply curious about the world of AI and its potential for income generation on TikTok, this article is here to guide you.
Let's explore 13 innovative ways you can harness the power of AI to turn your TikTok presence into a profitable venture.
Earn money online by taking surveys
Did you know you can earn money taking online surveys? It's true!
You can help brands improve their products and services AND get paid for your sharing your opinion. Survey Junkie pays you via Paypal, gift cards, and will even pay you directly to your bank account. You can earn up to $45 per survey.
How to maximize your earnings:
An average survey payout is $5
Take 5 surveys the day you sign up
Repeat 5 days a week
You could earn $500/month
20 million members and an A+ rating with the BBB can't be wrong – join the crowd and get started earning money!
Sign up for Survey Junkie here
Automated video editing
AI-driven video editing tools like Vimeo and InVideo can streamline your content creation process. These platforms analyze your videos and automatically add transitions, effects, and music to enhance the visual appeal.
By using these tools, you can produce high-quality videos that capture your audience's attention, potentially leading to more followers and increased monetization opportunities.
Personalized recommendations
TikTok's AI algorithms analyze user behavior to offer personalized content recommendations. This allows you to tailor your content to align with trending topics and hashtags.
By leveraging AI's insights into what resonates with your target audience, you can create videos more likely to go viral, expanding your reach and boosting your income potential.
AI-generated captions
AI-powered caption generators like Kapwing can automatically generate captions and subtitles for your videos. This not only makes your content more accessible to a broader audience but also enhances engagement.
Captions allow viewers to understand your videos even when they're watched without sound, making your content more appealing and shareable.
Get out of $10,000 or more in debt
Credit card debt is suffocating. It constantly weighs on your mind and controls every choice you make. You can end up emotionally and even physically drained from it. And even though you make regular payments, it feels like you can never make any progress because of the interest.
National Debt Relief is designed specifically to help you get out of credit card debt faster, without having to make drastic life changes. With National Debt Relief, you could pay off your credit card debt (with potentially way less interest) in one simple monthly payment.
How to get National Debt Relief to pay off your debt: Sign up for a free debt assessment here. (Do not skip this step!) By signing up for a free assessment, National Debt Relief can immediately assist you in paying off your debt, but only if you schedule the assessment.
Trend prediction
AI-based trend prediction tools analyze user engagement patterns to predict emerging trends. Staying ahead of these trends enables you to create timely content that resonates with viewers.
By tapping into the trends that AI identifies, you can position yourself as a trendsetter, increasing your chances of going viral and generating income through sponsorships and partnerships.
Chatbots for engagement
Integrating AI-driven chatbots into your TikTok profile can foster real-time engagement with your audience. Chatbots can answer common questions, provide personalized recommendations, and even host contests or giveaways.
This dynamic interaction enhances the viewer experience and strengthens your connection with your audience, potentially leading to increased follower loyalty and monetization opportunities.
Data analysis for content strategy
AI analytics tools offer valuable insights into audience behavior, video performance, and engagement metrics. By leveraging these insights, you can fine-tune your content strategy.
Focus on the types of videos and topics that resonate most with your viewers, increasing your chances of attracting new followers and monetizing your TikTok presence through partnerships and brand collaborations.
Deepfake creations
While deepfakes come with ethical considerations, they also offer creative income-earning potential on TikTok.
AI-powered deepfake tools allow you to insert your face into famous scenes or characters, resulting in engaging and entertaining content that can captivate a broader audience and potentially open doors to collaboration opportunities.
Voiceover synthesis
AI-driven voiceover synthesis tools can transform your written scripts into natural-sounding voiceovers. Use this technology to narrate your videos, adding a storytelling element that captures viewers' attention and sets your content apart.
A compelling narrative can attract more viewers and increase the likelihood of your videos being shared, potentially boosting your income potential.
Content recommendation tools
Leverage AI-powered content recommendation platforms to discover and interact with relevant videos. Engaging with similar content can increase your visibility within TikTok's algorithm, leading to more views, followers, and potential partnership opportunities.
By tapping into these recommendation tools, you can amplify your presence on the platform and attract a larger audience.
Get paid up to 5 times a day delivering with Uber Eats
Have a car, bike, or scooter and want to make some extra cash this month?
Look no further than Uber Eats.
With Uber Eats, you can deliver food across town whenever and wherever it works for you and get paid. Just download the app and upload your documents — once you're notified that you're "active," you can start earning!
The best part? You get to be your own boss. There are no supervisors or minimum time you have to deliver, and you can cash out your earnings up to 5 times a day with Instant Pay.1 Plus, you get to keep 100% of your tips, and you could even earn extra with promotional incentives when delivering during peak hours.
With contactless deliveries and the car to yourself, you can roll down the windows, crank up the jams and start earning whenever you want.
Influencer marketing platforms
AI-driven influencer marketing platforms match TikTok creators with brands seeking partnerships. These platforms analyze your content, engagement metrics, and audience demographics to connect you with brands aligned with your niche.
Collaborating with brands can be a lucrative way to monetize your TikTok presence, allowing you to leverage your influence and turn your creative efforts into tangible income.
AI-generated music tracks
AI-powered music generators can provide unique and catchy background tracks for your TikTok videos. These tools analyze the mood and style of your content, creating music that complements the visuals and enhances viewer engagement.
Catchy tunes can captivate your audience, making your videos more memorable and shareable. By utilizing AI-generated music, you can add an extra layer of professionalism to your content, potentially attracting more followers and monetization opportunities.
Virtual try-ons with AR
AI-driven augmented reality (AR) tools enable virtual try-on, allowing you to showcase products interactively and engagingly. Whether it's fashion, cosmetics, or accessories, viewers can virtually "try on" items featured in your videos.
This immersive experience not only drives engagement but also enhances product promotion. 
By collaborating with brands and demonstrating their products using AR, you can attract potential customers and secure partnerships, thus increasing your potential for earnings.
AI-powered collaboration matchmaking
AI-driven collaboration matchmaking platforms are emerging to connect TikTok creators with complementary content styles. 
These tools analyze creators' niches, engagement metrics, and audience demographics to suggest potential collaboration partners. 
Collaborating with other creators can introduce your content to new audiences and increase your follower count.
Through these partnerships, you can diversify your content and tap into new monetization avenues, such as joint promotions and cross-promotions, further solidifying your presence on TikTok.
Bottom line
As AI intersects with the social media landscape, TikTok provides an innovative canvas for young individuals to explore exciting ways of making money. 
Integrating AI tools and strategies into your TikTok content creation journey can enhance your videos, engage your audience more effectively, and potentially secure collaborations with brands.
The key is to stay curious about emerging AI technologies, experiment with various approaches, and maintain an authentic connection with your audience. 
With dedication and a dash of creativity, you can thrive in the dynamic world of TikTok and get ahead financially. 
Have you gotten started with AI tools yet? If not, take these tips and tricks and go for it!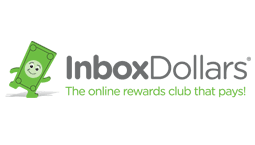 Inbox Dollars Benefits
Get a $5 bonus when you register with your email
You could earn money by taking surveys or making online searches
Over $80 million paid to members so far - how much can you earn?