Whether you dream of days on the beach or weekends in big cities, you probably have a vision of how you want retirement to look. But if you're making the wrong financial decisions today, then your retirement years might look a lot different than you envision. 
If you plan to retire in a few decades or you are aiming for an early retirement in the next few years, there are steps you can take — and some you should avoid — to get prepared. Here are some common mistakes to watch out for as you prepare for your golden years.
Not increasing your retirement contributions
When you earn a raise or get a cost of living adjustment, the last thing you probably want to do is set aside some of the extra money for retirement. But that's exactly what you should do to ensure that your future self is prepared. Make it a rule to increase your retirement contributions with each salary increase you earn throughout your career. Even if it's only 1% or 2% extra, every dollar counts.
Ignoring your emergency fund
Without an emergency fund, it can feel like you never get ahead. In fact, you might find yourself playing catch up with your bills each month.
A lack of emergency savings can make it hard to set aside any money for retirement since you don't have a specific account for necessary expenses that pop up. Prioritizing your emergency fund will allow you to prioritize your retirement savings as well.
7 Unusual Ways Lazy People Are Boosting Their Bank Account | FinanceBuzz
Not accounting for inflation
Inflation has been all over the news lately, but have you considered how it might impact your retirement plans? If not, you might be setting yourself up for a rougher retirement. As you plan for how much you might need in retirement, make sure to account for inflation. If you currently need $50,000 per year for expenses, you'll need substantially more than that by the time you retire. Don't fall for the trap of using today's dollars when you project your expenses for retirement.
Allowing credit card debt to linger
Credit cards have hefty interest rates. So if you're carrying a balance each month then you're putting money toward interest payments instead of toward your emergency fund and/or your retirement. Avoid the pitfall of credit card debt and pay your balance in full each month. If you can't do that, make a plan for how to pay it off as quickly as possible.
Not using tax-advantaged accounts
Whether it's a 401(k) retirement account or a 529 college savings account, it's a good idea to utilize tax-advantaged accounts whenever possible. Every dollar that you can save in unnecessary taxes is another dollar that you can put toward your dream retirement.
Not pursuing financial education
Financial education isn't usually taught in school, so it makes sense that most people need to educate themselves about money in order to make smart decisions. But if you choose not to read up about finances, then you're missing out on a better financial future. You can educate yourself through books, blogs, courses, or even classes. It doesn't matter how you learn; it just matters that you do it.
Trying to impress other people
It's tempting to try and impress other people with new cars, updated homes, the latest fashion, and the sleekest technology. But if you find yourself always aiming to impress then there's a good chance you're saving less than you could. Instead, find one or two spending categories that bring you joy and forget the rest.
Borrowing from your retirement accounts
When you "borrow" from your tax-advantaged retirement accounts, you're taking money from your future self. You'll also have to pay a penalty for withdrawing early and taxes on the money withdrawn. But more importantly, you'll miss out on the power of compound interest. It's a lose-lose situation and it isn't worth the extra stress.
Ignoring the stock market
The stock market can seem scary. You might have heard stories about people losing money or maybe you think it's only for "rich" people. But here's the thing: if you're ignoring the stock market then you're actually losing out on its greater long-term growth and the opportunity for your money to work harder for you. 
If you're nervous about taking the plunge, make time to consult with a trusted financial advisor. And start following the market — it's in the news every day — to get a feel for how it works.
Putting everyone else first
If you are the type of person who puts everyone else first, then it might be time to change. It's admirable to care about the needs of others, but not at the expense of your own future. Before you offer to cover the bill at a group dinner or pay for the care of a family member, make sure that you've taken care of your retirement savings first. If you fail to do so, then you could become a financial burden on the same people you were trying to protect.
Bottom line
It can be difficult to prioritize retirement when it feels abstract and far away. But if you can avoid these common mistakes and take advantage of increasing your savings now, then you'll be better prepared for whatever comes your way in retirement. And beyond that, you'll be able to come closer to the retirement you've always envisioned.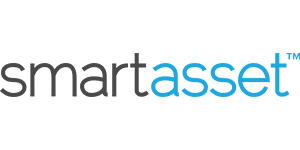 Smart Asset Benefits
Get matched with fiduciary financial advisors
Advisors are vetted and certified fiduciaries
Take the mystery out of retirement planning
Their matching tool is free
FinanceBuzz doesn't invest its money with this provider, but they are our referral partner. We get paid by them only if you click to them from our website and take a qualifying action (for example, opening an account.)