Retirement is an exciting time. You can finally pursue your passions, and there's no need for an alarm clock. But if you don't plan carefully, it can be a scary time too. 
Whether you are nearing retirement age and need to grow your wealth, or have already left work behind and are looking to save, avoiding these money traps is essential.
Your spending habit
When you enter retirement, you're entering a new chapter in your life. For most people, the latest chapter comes with a new spending budget. 
Typically, the household budget is smaller than the one you had before, especially if you want to do some extra things, like traveling or picking up that hobby you've been wanting to try.
This doesn't mean you won't be able to enjoy life, but it might mean you need to adjust your spending.
Longevity risk
The risk of longevity is the risk that you might outlive your money. Most people would never complain about having a long and healthy life, but it can be stressful if you're worried your money might run out. 
Here's the thing to do: plan ahead and ensure you're comfortable with your asset allocation and investment accounts. During all chapters of life, peace of mind is priceless.
House repairs
According to data from The Federal Reserve, 85% of adults 60 and older own their homes. In other words, most retirees are homeowners. 
If you don't prepare for expensive house repairs, you might be setting yourself up for a money trap. With homeownership, it's not if something will break — it's when it will happen.
You can bring down the stress level by having a fund set aside for just those emergencies.
Unplanned moves
Moving is expensive. Some retirees move before they retire but might find that they don't enjoy their new location. 
Others would prefer to stay put but need to move closer to family. Whatever the case, be sure to prepare ahead of time.
Time to prepare can lead to better deals on movers, moving supplies, and storage. Plus, if you're selling your home, you'll need time to list it and secure the best offer.
The price of healthcare
Healthcare costs are a fact of life, so preparing for them is essential. If you don't prepare for this retirement expense, it could derail your entire budget. 
But here's the thing — it doesn't have to be stressful. Ensure you know how much to budget each month and that you've checked if you qualify for any discounts or additional help with payments.
Long-term care
It's not fun to think about, but long-term care is a fact of life for many retirees. The tricky thing about long-term care is that you often don't know if you'll need it ahead of time. 
Because of that, it might be better to err on the side of caution and financially prepare. The worst-case scenario is that you'll have set aside extra money and can spend it on something else.
Your stash of cash
It can be challenging to figure out asset allocation in retirement. Cash accounts are liquid and safe, whereas investments in stocks and bonds are risker, but earn more returns. 
You want to have enough in cash but not too much in cash. It can be a tricky balance to strike.
Regardless of the mixture you choose for your investments, consider setting aside enough for emergencies and unexpected expenses to avoid debt.
Investment account fees
Account fees are often hidden in the fine print. So if you're unsure how much you pay in fees, you're not alone. Take some time to figure out the costs for all your accounts. 
Investment advisers who are managing your accounts usually charge a percentage of assets under management
If the fees seem high, switching accounts might be a good idea. But before you do so, meet with your financial advisor, so you understand any tax implications.
Waiting too long to start saving
You can't go back in time and convince your younger self to start saving for retirement. But you can double down and focus on it today. 
If you're eligible, take advantage of catch-up contributions for your retirement accounts and figure out how much you need for a comfortable retirement.
Supporting family if you can't afford it
If you're used to financial caretaking, it can be easy to continue to do so in retirement. After all, it's wonderful to take care of your family members. But supporting family members can harm your financial health if you can't afford to do so.
Make sure that you're focusing on your own finances first. For example, it's usually a good idea to pay off your debt and create an emergency fund. Once you take care of yourself, you'll be better able to support others.
Being isolated from support
It's difficult to be isolated from family and friends, both emotionally and financially. And when you feel lonely, you may spend more money or make careless financial decisions. 
Make sure that your support network is robust in retirement. You'll probably find that your mental, physical, and financial health improves when it is.
If you don't or can't live near friends and family, get involved with your community by volunteering at a school, library, or hospital. You'll be doing yourself — and someone else — a lot of good.
The cost of inflation
If it seems like items are more expensive than they were when you were a kid, it's because they are. Prices rise over time, as a rule, and sometimes quite suddenly. It's essential to prepare for inflation in retirement and the rising cost of goods, especially if you look forward to a long retirement.
One way to prepare is to make sure that your expenses aren't too high, that is, to leave room in your budget for everything being a bit more expensive. 
Take inventory of what you buy and make an effort to stop wasting money on unnecessary purchases.
Bottom line
You look forward to retirement all your life and you want to be able to enjoy it. Whether you're right on pace for a normal retirement, or you want to retire early, making the right plan can create a world of difference in your post-retirement life.
There are a lot of potential pitfalls in retirement, too. But if you prepare and watch out for money traps, it can be a time of peace, relaxation, and growth. Preparation is the gift that keeps on giving.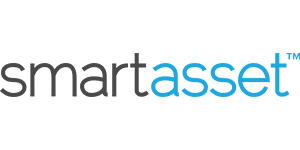 Smart Asset Benefits
Get matched with fiduciary financial advisors
Advisors are vetted and certified fiduciaries
Take the mystery out of retirement planning
Their matching tool is free
Paid Non-Client Promotion