According to a 2018 Council for Economic Education study, only 19 states require high schoolers to take courses in personal finance. But when American household debt is in the trillions of dollars, we simply need to do more.
If financial topics aren't being covered in school, this problem can easily be perpetuated, especially if your friends and family aren't privy to this information either. Until the education system does more to advance the understanding of personal finance, here are 8 things about how to manage your money they don't teach you in school, but should.
8 financial facts you didn't learn in school
Credit cards aren't evil
With credit card debt hitting an all-time high of $880 billion in Q3 of 2019, according to numbers provided by the Federal Reserve Bank of New York, it's easy to think that credit cards should be avoided entirely. But credit cards aren't inherently evil; they can be a very powerful tool to help transform your finances when used properly.
Aside from earning cash back and travel rewards every time you swipe your card, credit cards can also be the key to building great credit. The Citi® Double Cash Card, for instance, has a $0 annual fee and is ideal for most wallets.
You can earn 2% on every purchase with unlimited 1% cash back when you buy, plus an additional 1% as you pay for those purchases. Plus, this card offers a 0% intro APR on balance transfers for 18 months (then 19.24% - 29.24% (Variable)). 
Knowing your credit score is valuable
A good credit score unlocks so much, but a bad one affects many things. Because your credit plays such a big role in your life, it's vital that you not only know your credit score but that you also protect it.
You can check your credit score any time with sites like Credit Karma without any negative impact. Knowing your credit score allows you to know where you stand should you need to borrow money, rent an apartment, and even apply for a job.
Additionally, you can obtain one free credit report from all three major credit bureaus — Experian, TransUnion, and Equifax — each year by visiting AnnualCreditReport.com. Your credit report gives you an in-depth look into everything that's affecting your credit, so make sure to go through it to spot any inaccuracies that might be dragging your score down.
Check your score with Credit Karma now
Investing isn't just for the rich
It's easy to assume that investing is just for those with lots of money, but this simply isn't true. Anyone can invest their money, and you don't have to be a stock market aficionado to get started.
If you're brand new to investing, you can get started with Stash and invest as little as $5. With this app, you can build a portfolio of stocks, bonds, and exchange-traded funds (ETFs) with account options that range from $1 per month to $9 per month. On top of the investment account itself, you'll have access to free financial education so you can further your investment knowledge.
Emergency funds are a necessity
Chances are, you're going to be hit with an unexpected expense at some point in your life. If an emergency arises and you don't have the cash to cover it, you may have to charge it to credit cards or sell something to make ends meet. But saving up an emergency fund for these situations can prevent you from racking up debt or scrambling to cover bills.
If you struggle to save up money on your own, an app like Digit could be useful. Digit evaluates your income, upcoming bills, and expected expenses to determine exactly how much to transfer from your checking account to your Digit account, helping you save money automatically.
Your funds are FDIC-insured up to $250,000, and, unlike recurring bank transfers, Digit adapts to your spending habits and bills. You may not even notice the money is gone, and you can set a number of goals based on what you need to save for.
You can earn cash back on almost everything you buy
Along with using a cashback credit card, you can earn cash back on almost everything you buy with numerous platforms that reward you for your spending.
Fetch also allows you to earn rewards for your spending, but you do this by scanning your receipts from your purchases instead of linking your credit or debit cards. For each eligible receipt you upload, you'll earn points that can then be cashed out for gift cards.
Ibotta is another cashback app that rewards you for your shopping by uploading receipts, linking your store loyalty card, and shopping online through the Ibotta app. How much you'll earn varies by store and item, and you can withdraw your earnings to PayPal, Venmo, or a variety of gift cards.
Money mistakes happen, but ignoring them will just make it worse

It takes a lot of discipline to stick to your budget, and everyone slips up now and then. Some money mistakes are more harmful than others, but ignoring these mistakes will only make your financial situation worse.
If you've unintentionally racked up credit card debt, for instance, hope isn't lost. Recognize what went wrong and look for solutions, such as transferring your high-interest debt to a balance-transfer credit card.
The Citi® Diamond Preferred® Card could be a good option for this strategy. As a new cardmember, you'll have a 0% intro APR for 21 months on balance transfers (then 18.24% - 28.99% (Variable)). 

However, this can be a smart way to save money you'd otherwise have to spend on interest fees, allowing you to pay off your balance even faster. Just remember to review what got you into this situation to begin with, and make changes so you don't fall into the same trap again in the future.
There are other income streams besides a 9-to-5 job
Growing up, you may have had it ingrained in your head that you find a job, hunker down, and work your way up the ladder until you retire. But there are no rules saying you can't add a side hustle or two to increase your income. Not only will this allow you to bring in more money but it also safeguards your finances in case one of your income streams dries up.
There are several gigs you can add to your weekly routine to ensure you're still earning money even when you clock out of your primary job. Whether it's becoming a rideshare partner with Lyft, making deliveries with Uber Eats and Postmates, walking dogs with Rover, or hosting travelers by renting out your place on Airbnb, there are plenty of side hustles to keep you and your bank account busy.
Bottom line
There's no way around it: There's a lot to do with money and budgeting that simply isn't being taught in school. Luckily, there are plenty of resources out there to make up for it.
Start with the money lessons above and always be open to learning more. That way, you can take control of your finances and create the life you want.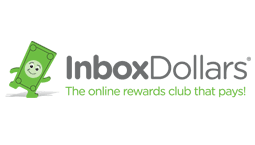 Inbox Dollars Benefits
Get a $5 bonus when you register with your email
You could earn money by taking surveys or making online searches
Over $80 million paid to members so far - how much can you earn?