As a child, I couldn't have known how important my dad's life insurance policy would be. Life insurance is one of those things people might not think about until it's too late. As an adult, I understand its importance — but back then, I was just a kid. That was, until my dad came home from a work trip and told my mom he hadn't been feeling well.
He was 36 years old and he had colon cancer.
That was in September, 1991, and he passed away on December 21. His funeral was on Christmas Eve. Everything happened very fast, and had my dad not had a life insurance policy at the time, my life could have turned out very differently.
Top Financial Advisors of September 2023
How life insurance changed my life
Before he died, my dad was the sole financial provider for our family. We were a typical middle-class, American family from Holland Township, New Jersey. We didn't have the nicest house or a fancy car, and my mom had stopped working after the second of us three boys came along.
I was eight (the oldest child in my family) and when my dad died, I didn't know what life insurance was or that my parents had a policy. I definitely wasn't aware of how life insurance works, and I still don't know all the specifics about my parents' coverage. If I had to guess, I'd say the policy was worth about $1 million.
After my dad passed away, my mom was under a lot of stress. She found herself suddenly on her own with three young kids. I can't even imagine everything she had to deal with, but I never got the impression that finances was part of that burden. The money we got from my dad's life insurance gave her the ability to focus on her kids and support us in other ways, such as nurturing my love of computers.
The beginnings of a digital entrepreneur
I remember when we got our first computer — an IBM PS/1. I started out playing kid games, but as the internet expanded, I got increasingly into PCs and learned how to build web pages with basic HTML. It was my first foray into the world of technology and all the things that became today's internet — and it was amazing.
Personal computers weren't a mandatory at the time — they were a luxury. The fact that my family had the financial means for us to own a computer arguably changed my whole trajectory in life. I got to play on the internet and learn valuable skills, which ultimately led to me running multiple digital or internet-based businesses over the past 20 years.
I don't know the path my life would have taken had my family not received benefits from my dad's life insurance, but I know our financial situation would have been very different. I don't think my mom would have been able to buy us that first computer. And without that, the entrepreneurial career path I took may not have been possible.
Formative travel experiences
With our financial cushion from life insurance, my mom didn't have to work, and our family could all travel together. These weren't luxury vacations by any means, but we did go on a lot of cool trips.
My mom bought an RV and we went camping and hiking all around the East Coast. Sometimes we'd fly down to visit my grandparents in Arizona and rent an RV to travel around the Southwest and explore national parks. My mom was never afraid to pull us out of school for an adventure, and she'd make sure we still learned while we were traveling.
Even though we didn't stay in super-nice hotels, these adventures cost money. But because of my dad's life insurance, my mom could take care of our travel costs and give us unforgettable experiences.
My memories from our family travels has greatly affected who I am today. My wife, Christine, and I love to travel, and I tend to put more value on experiences than on buying material goods. I like to try new things and I'm not afraid of the unknown, and I think my early travels with my family fostered these attributes within myself.
How does life insurance work?
Simply put, life insurance is financial protection for your loved ones when you die. You pay premiums to a company while you're alive, and, when you die, the company pays money to your life insurance beneficiaries.
When you're shopping for the best life insurance for your family, there are two primary types of coverage: term life and whole life.
Term life insurance
This type gives your beneficiary (or beneficiaries) a death benefit payout if you die. That payout is usually not subject to income tax, and you get to choose how much coverage you want and how long you want it to last. Your policy only pays out if you die within the period of time you choose. For many, it makes sense to get a term life insurance policy that covers your children or potential children through college.
Whole life insurance
With whole life insurance, also known as permanent life insurance, you're covered for life — but the costs are different. Because this coverage is permanent, premiums are significantly higher compared to term life insurance. 
A portion of the cost of your premiums is deposited into a tax-deferred cash value account that may gain interest. You can borrow money from this cash value account, but if you withdraw too much money or don't pay it back, this could affect the death benefit amount for your loved ones. 
How to compare options
Today, there are a lot of options out there if you want to compare life insurance quotes. For basic policies, there are online services that can help you quickly set up a plan without spending a lot of money. Most life insurance carriers also provide examples of what sort of policy and coverage would be a good fit for your income, family size, and expense levels.
Is life insurance worth it? 
If you're married and/or you have kids, you need to think about what happens to your debt when you die, your current bills, and all the other expenses that could be passed on to your family. If you're wondering if life insurance is worth it, for people who have any sort of financial dependents, I believe it is.
For my family, the benefits of life insurance allowed us to keep living without much financial worry, and I think that's the whole point. You don't know what's going to happen — and you hope nothing ever will — but if my parents hadn't had that life insurance policy, I probably wouldn't have the life I do today.
I'm young and healthy, so why would I need life insurance?
My dad was only 36 when he died and we thought he was pretty healthy. You just never know what might happen. If anything, the best time to get life insurance is when you're young and healthy because it's so affordable then.
And once you have a policy, you don't have to worry about how your family will get by financially if you die unexpectedly. Maybe you don't have a family yet or anyone that relies on you, but that could change in a few years. Right now, your policy options will typically be the least expensive they're ever going to be, and you can lock in a great rate for the foreseeable future.
I looked at a million-dollar policy just the other day with premiums at about $58 per month. So for a relatively low price, you can have that 100% peace of mind that your family is financially protected.
What if you don't have kids?
Christine and I have been married for six years and don't have any kids right now. But after we got married, we made sure to set up a basic trust and will — and a life insurance policy.
It's important to me to know that certain expenses would be taken care of if I were to die. I want to make sure Christine doesn't have to worry about finances if she has to deal with my death. She could continue to work and provide for herself, of course, but the grieving process is different for everyone. You can't know how much time you'll need, or whether you'll need to take an extended leave of absence.
Life events can affect people in different ways, but the fewer things you have to worry about, the better. Life insurance is one way to alleviate some of the stress of going through a difficult time.
Christine and I also took out a long enough life insurance policy to give us a buffer if we were to have kids. The recommendation is to have a policy that can last through the kids' college years and to the point where they become self-sufficient, which is exactly what we did.
How can I get started?
Start with a little research and maybe a chat with an insurance agent. For starters, you need to figure out what kind of life insurance policy you're interested in, how much coverage you're looking for, and who you want named as beneficiaries. If you have some ideas about those points, then you're well on your way to getting a policy.
Traditionally, people worry they're going to have to take a medical exam to qualify for life insurance. I know for myself, this was a barrier because you have to get it scheduled and they take blood and maybe a urine sample, and I didn't want to have to go through all that.
But there are newer companies now that will only ask some simple questions about your age and relative health and that's it. With these companies, there's no medical exam, so it's very straightforward. With some, the entire application process is online and can be completed in a matter of minutes.
Bottom line
If you think you may need life insurance, take the time to look into it. For any loved ones you could possibly leave behind, the potential benefits would be well worth it. For my family, my dad's life insurance policy was life-changing for me, my brothers, and my mother.
I wouldn't be where I am today without life insurance. So I'm grateful for the forethought of my father to take out that policy such a long time ago and subsequently change the course of my life.
Other money moves to consider
CloudBank 24/7 Savings - 5.26% APY1
High-yield savings account. $1 minimum deposit. FDIC insured.
Open Account
Learn More
Claim Your Free Stock - Between $5 to $200
Learn More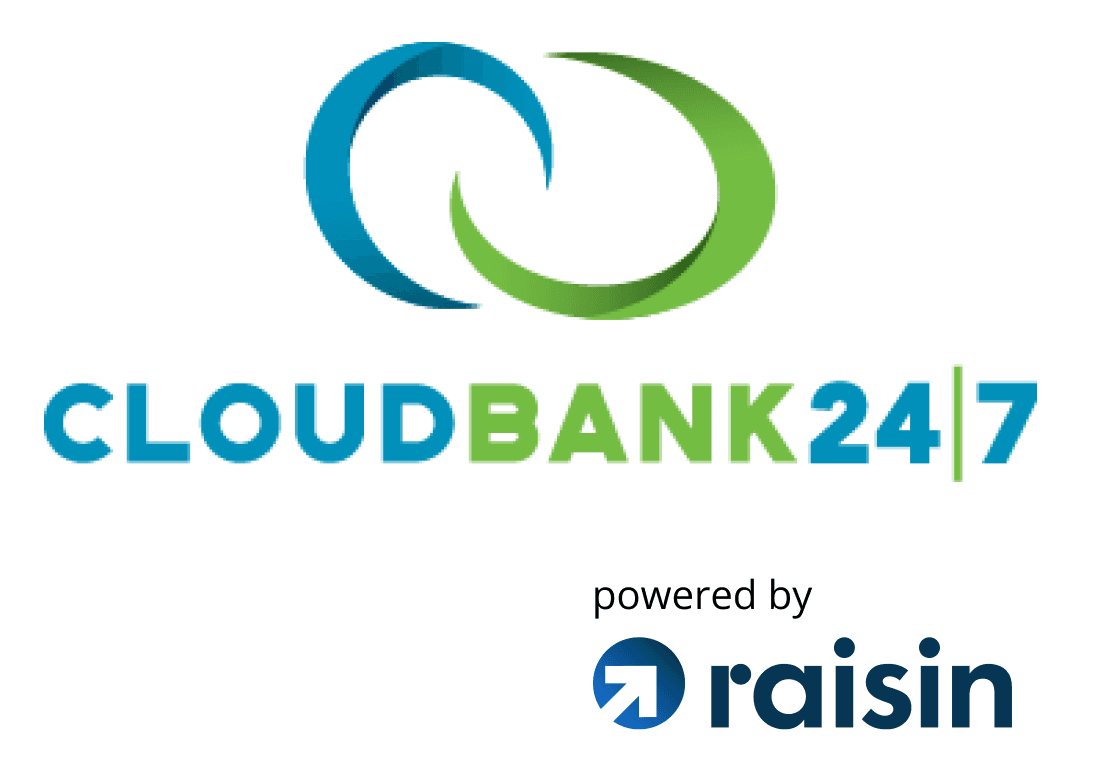 CloudBank 24/7 High Yield Savings Account Benefits
Incredible 5.26% APY1 to boost your savings
Interest is compounded daily and posted to your account monthly
Enjoy 24/7 online access to your account and funds
FDIC insured through Third Coast Bank SSB, no fees, $1 minimum deposit