If you're thinking of changing careers, there is a good chance you worry about the unknowns: Will you make enough money? Won't you be starting over? What if you fail?
Such fears keep many people locked into their current, less-than-stellar job. Fortunately, dispelling some misconceptions can make you feel more confident about taking a chance.
If you've been pondering a career change, make sure these myths aren't keeping you from finding a more fulfilling career that helps you get ahead financially.
Join AARP and double your number of interviews within 60 days
Finding a new job is difficult. But join AARP today, and you'll get access to skill-building courses, a free resume review, and AARP's exclusive job board to help you stand out in the competitive job market.
How to become a member today:
Go here, select your free gift, and click "Join Today."
Create your account by answering a few simple questions.
Start using AARP's job search tools!
An AARP membership unlocks resources that could help you land the perfect role. Plus, you'll get access to tools like The AARP Resume Advisor to supercharge your resume, cover letter, and even your LinkedIn profile.
AARP claims they can help double your number of interviews within 60 days, or they'll rewrite your resume for free.
Important: Start your membership by creating an account here and filling in all of the information (do not skip this step!). Doing so will allow you to take up to 25% off your AARP membership, making it just $12 per year with auto-renewal.
You're too old
While it might feel like everyone else has figured out what they want to be when they "grow up," it's not uncommon for people to change jobs later in life.
Employees age 35 to 44 change occupations an average of 2.9 times, and those ages 45 to 52 change 1.9 times, according to the online job platform Zippia.
Some wildly successful people — including Vera Wang, Henry Ford, and Toni Morrison — didn't hit their stride until their 40s, and it's not too late for you.
You need more education
Most job titles don't have hard-and-fast educational requirements, and many employers will substitute years of professional experience for another degree.
If you're lacking a certain skill or you need more up-to-date knowledge in a particular area, consider looking for a position that offers on-the-job training. Or, enroll in a certificate program.
You need tons of money
With careful planning, a career transition doesn't need to be expensive or financially taxing.
The best time to look for a new job is when you already have one, so don't leave your current position until you have a new one secured.
It's also a good idea to bulk up an emergency fund that can help see you through any troubles as you transition to a new career.
Get paid up to $225 a month while watching viral videos
It sounds crazy. And maybe you're not even sure if it's worth your time. But come on … you're at least a little curious. Getting paid while watching viral videos is a real way to earn cash, and you can do it with a company called InboxDollars.
No … it's not going to get you rich. Yes ... it's probably one of the lowest-effort side hustles. But it's totally worth it if you're just sitting on the couch scrolling anyway. Instead of just watching viral videos on YouTube, you could be getting paid actual cash while watching those videos and taking surveys instead. Every little bit of extra money counts.
It's simple. You sign up here and confirm your email. Then you watch videos and take surveys. Then you earn cash (yes, actual cash… not "points"). Whenever you're just chilling on the couch, log in and see how you can earn up to an extra $225 every month.
BONUS: Free $5 when you sign up, confirm your email and phone.
Sign up and start getting paid today
You have to start at the bottom
Take a good look at your resume: Chances are good that you have many skills that can be easily transferred to several different types of jobs.
In your cover letter and interviews, focus on the value and experience you could bring to a future employer. Make it clear that your track record can translate to success in your new position.
No one else is doing this
You're not the first person to switch careers, nor will you be the last. While you might feel alone walking on an unfamiliar career path, this road is well-traveled. 
Of the Americans who quit their jobs in 2021, 53% changed their occupation or field of work, according to Pew Research.
You'll have to take a salary cut
It might be the case that you'll take a pay cut upon switching careers but don't assume that reduced pay is a sure thing.
Even if you take a little less pay to start your new profession, it might offer more long-term upward potential. Also, remember that a job is about more than just a paycheck.
It's too risky
The truth is that there is always risk, no matter what job you do. Many jobs today are threatened by everything from sudden layoffs to the emergence of artificial intelligence.
Depending on what field you're in and which one you want to switch to, there could be a greater risk in staying with your current job than in making a change.
A new career guarantees job satisfaction
There are no guarantees that you'll love your new career, even if you hate your old one. You could be falling victim to the classic "I'll be happy when…" line.
Do some soul-searching to ensure you're making the switch for the right reasons. Consider shadowing someone in the new field before you decide to pursue the career.
If you don't enjoy your job, you're in the wrong field
It can be tempting to think the grass would be greener in another career. However, before you make the leap, ask yourself what you do and do not like about your current position.
Targeting why you're itching for a change will help you determine if the problem is with your current position and company or the entire field.
Get out of $10,000 or more in debt
Credit card debt is suffocating. It constantly weighs on your mind and controls every choice you make. You can end up emotionally and even physically drained from it. And even though you make regular payments, it feels like you can never make any progress because of the interest.
National Debt Relief is designed specifically to help you get out of credit card debt faster, without having to make drastic life changes. With National Debt Relief, you could pay off your credit card debt (with potentially way less interest) in one simple monthly payment.
How to get National Debt Relief to pay off your debt: Sign up for a free debt assessment here. (Do not skip this step!) By signing up for a free assessment, National Debt Relief can immediately assist you in paying off your debt, but only if you schedule the assessment.
You can just bury your resentment
Trying to avoid a career change simply by ignoring your career resentment rarely works. In fact, it's more likely to build additional anger and bitterness in the long run.
Acknowledge that you're feeling stuck or burned out, and explore which changes would make you feel more fulfilled.
Yes, changing careers feels scary. But staying in a lackluster job for years comes with its own risks.
You'll probably fail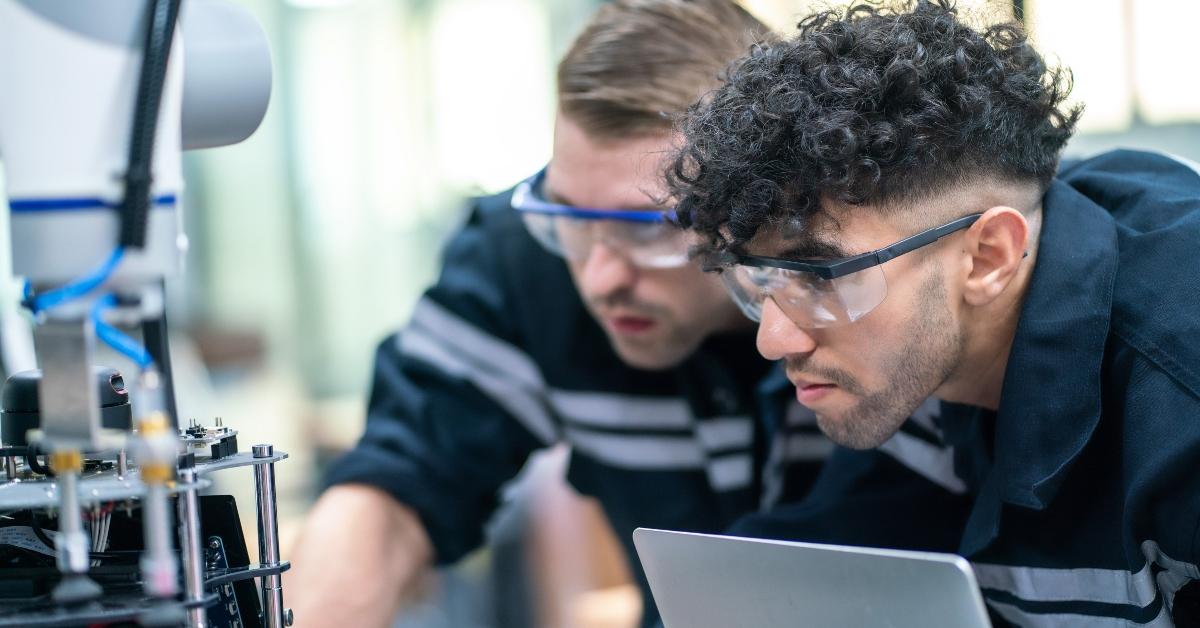 Career changes can be challenging, but don't let fear of failure overwhelm you. By researching the daily tasks of your future job and finding mentors in your new field, you'll increase your chances of tapping into the resources you need to succeed.
You need a master plan
Can you name a single person whose career went exactly as they planned it? Probably not.
While you should consider where your career will take you years down the road, it's unnecessary to have each step planned out. Focus on building skills, relationships, and a reputation in a new field you enjoy.
It's not the right time
If you're holding out for the perfect time to switch careers, you'll be waiting forever. There will always be stressors in your life — financial obligations, children, and other commitments.
Instead of getting stuck in analysis paralysis, set up a timeline for your career-change goals, then take small steps toward those goals each day.
You don't know the right people
Engage with your LinkedIn and social media network to reach out to friends and new people who work in the field you want to be in. Join professional groups and follow influencers who can offer you critical connections.
You might be surprised to discover the variety of connections you already have in your circle of direct contacts.
The perfect job is out there
No job is perfect. Whether it's a moody boss, endless meetings, or problem customers, there will always be a few bothersome aspects in any position.
That being said, you can still find a job that fits your personality and puts your best skills to work. Keep your eyes open, and have your resume ready for when the ideal job opens up.
Bottom line
You shouldn't take the decision to change careers lightly. It requires careful self-reflection and a thorough investigation of the field you want to switch to.
You want to understand what you're getting into so you don't move out of the frying pan and into the fire.
Many people make successful pivots to new professions. They find joy and might even stop living paycheck to paycheck. There's no reason you can't be one of them.
National Debt Relief Benefits
No upfront fees
One-on-one evaluation with a debt counseling expert
For people with $7,500 in unsecured debts and up