Things were much simpler when you were younger and had to worry more about saving money to buy an Orange Julius at the mall rather than finding ways to build wealth and avoid money problems.
But believe it or not, some of these fun brands and products from the '70s and '80s that make us wish for simpler times again are still around.
Benetton
Benetton was an iconic clothing brand in the '80s with its vibrant colors, rugby shirts, and high-waisted pants.
It also was known for its unique ads featuring multicultural models, which wasn't common in the '80s.
The styles have changed since then, but Benetton is still in business selling clothes with bold prints and bright colors.
Trapper Keeper
Every kid in school had a Trapper Keeper with a graphic '80s design on the front, like a picture of palm trees.
And somehow we were able to stuff all our papers and pencils into the glorified binder with the velcro closure.
If you're feeling nostalgic, you can buy a new Trapper Keeper from places like Amazon for $14.99. And yes, that includes the one with palm trees.
Orange Julius
Orange Julius was a staple in any mall's food court in the '80s with its frothy orange drink that teenagers loved while shopping for cassettes or new clothes.
Surprisingly, Orange Julius still exists. The company is now part of Berkshire Hathaway's portfolio, and you can get the traditional Orange Julius at Dairy Queen locations across the country.
Cabbage Patch Kids
There was such a rush on Cabbage Patch Dolls at their peak that parents would fight each other to get their hands on one for their kids.
Each Cabbage Patch Kid had its own birth certificate with a unique name and an outfit special to each doll.
You can still buy a Cabbage Patch Kid today as well as accessories for your dolls and even visit the Babyland Hospital in Georgia where the dolls are "born."
Levi's bell-bottom jeans
Photos from the '70s are filled with bell-bottom jeans from Levi's, and wearers could choose from a variety of bell-bottom widths depending on their particular style. You may be in luck as bell bottoms are becoming popular again in 2023.
Care Bears
You probably had that specific Care Bear that was special to you when you went to sleep. You may have hugged your Cheer Bear tight or loved a Funshine Bear or Tenderheart Bear.
And you can still love them today. Care Bears are still for sale at places like Walmart if you're feeling nostalgic or want to spread some Cheer Bear cheer to kids in your family.
Fanny packs
A fanny pack was the perfect thing to wrap around your waist and stuff with everything you needed if you didn't want to carry a purse or wallet. And yes, they were unisex so plenty of women and men wore them.
Like bell bottoms, fanny packs have made a comeback in style. They may go by different names now (like belt bags) but you're sure to find them online or at local boutiques like Lululemon.
Polaroid cameras
Polaroid cameras were perfect to have at parties or get-togethers with friends back when you couldn't just take digital pictures on your phone.
The instant photos were a hit with friends and family with their white borders and quick print option.
What's old is new again as Polaroid cameras are back in style with traditional instant Polaroid cameras and even on-the-go photo printers.
Esprit
Another clothing brand you may have had in your closet was Esprit. The brand was well known for its bright colors and stencil-looking brand name across its clothing.
You can still buy Esprit clothes today from the retailer, including shirts with their recognizable logo in bold print.
Underoos
Underoos were great underwear for kids that featured a top and matching bottoms to make you look like your favorite superhero. You could be Wonder Woman, Spider-Man, or other superheroes in the Underoos line-up.
You can still relive your childhood as there are officially licensed versions of Underdoos for both kids and adults depending on your age and size.
Jordache
All the girls had to own a pair of Jordache jeans, especially when they were modeled by someone as famous as Brooke Shields.
The actress is a model for the brand today, which is still in business and sells high-end jeans, including acid wash jeans and bright-colored denim.
Lisa Frank
Nothing was as bright and bold quite the way the designs were from Lisa Frank. The rainbow tiger prints and bright unicorns were all over shirts, stickers, and plenty of other products in malls across the country.
Want something with a Lisa Frank design today? Try a Lisa Frank-branded BlendJet blender or brightly printed nail wraps. And yes, you can still get Lisa Frank stickers as well.
Jellies
You probably loved your pair of jelly shoes even if they made your feet really sweaty and gross in the summer.
They came in a variety of designs and colors so you could decide which ones were best for different days or different outfits.
Jellies still exist today although you can usually find them under different brand names. And you may want to find a way to wick away the sweat when you wear them.
Atari
Before Nintendo or PlayStation, there was Atari. The at-home video game system brought games like Pac-Man and Frogger to life at a time when most teenagers had to go to an arcade outside of their homes to play video games.
The classic Atari isn't sold anymore today, but there are still ways you can play those special video games, including video game-themed bars.
Swatch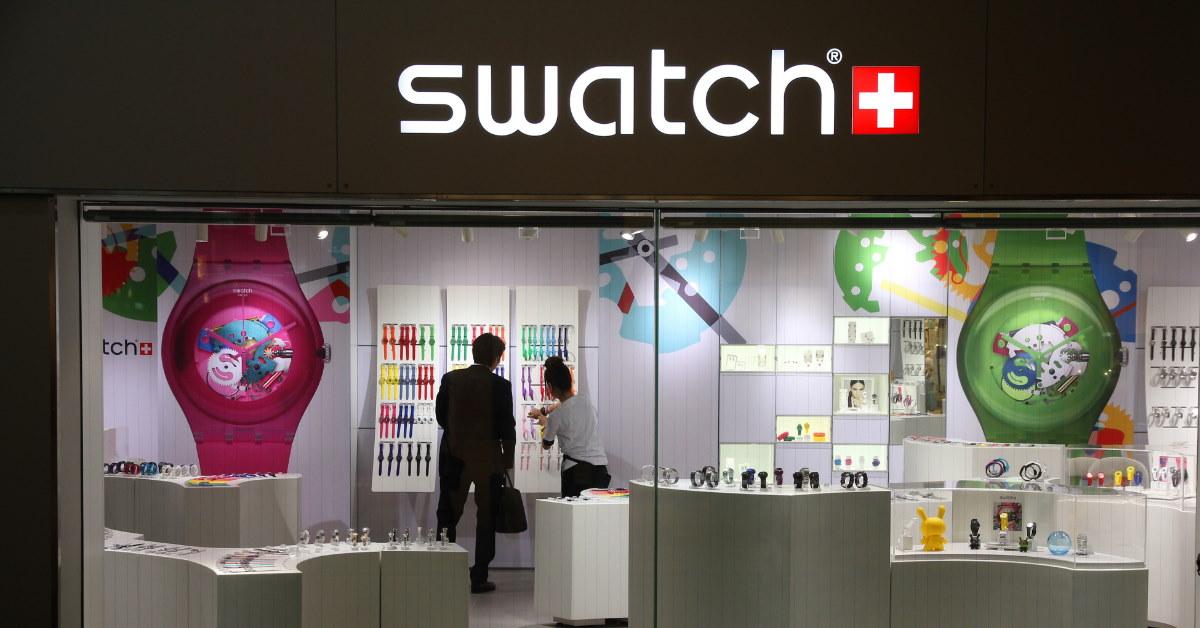 Why have a boring regular watch when you could have a Swatch? The Swatch came in bright colors and graphic designs and you could even accessorize it with a Swatch guard to protect the watch face from getting scratched or damaged.
There are still plenty of Swatch watch options that you can choose from today, so restock your Swatch collection with some bright additions.
Bottom line
Don't you wish you still had some of these things? Even if you're trying to save money, it's OK to splurge sometimes, especially if you're looking to remember a piece of your youth.
You can even earn cash back when ordering a new Benetton shirt or Swatch watch along with extra points and perks. It can be a nice bit of nostalgia and fun.