Aging is a natural part of life, and many older adults aspire to live in their homes for as long as possible. 
The good news is that with the right tools and equipment, maintaining independence in your golden years is more achievable than ever.
Whether you are an older adult or caring for an aging loved one, here are some must-have items that can help you retire comfortably and safely.
Get out of $10,000 or more in debt
Credit card debt is suffocating. It constantly weighs on your mind and controls every choice you make. You can end up emotionally and even physically drained from it. And even though you make regular payments, it feels like you can never make any progress because of the interest.
National Debt Relief is designed specifically to help you get out of credit card debt faster, without having to make drastic life changes. With National Debt Relief, you could pay off your credit card debt (with potentially way less interest) in one simple monthly payment.
How to get National Debt Relief to pay off your debt: Sign up for a free debt assessment here. (Do not skip this step!) By signing up for a free assessment, National Debt Relief can immediately assist you in paying off your debt, but only if you schedule the assessment.
Smartphone
A smartphone is more than just a communication device: It's a lifeline that can keep you connected to loved ones, provide access to emergency services, and even help with medication reminders and entertainment options.
Some older adults may find it challenging to adapt to smartphone technology, but taking the time to learn how to use a phone goes a long way. 
Consider phones with large screens, an intuitive operating system, and a long battery life.
Reading glasses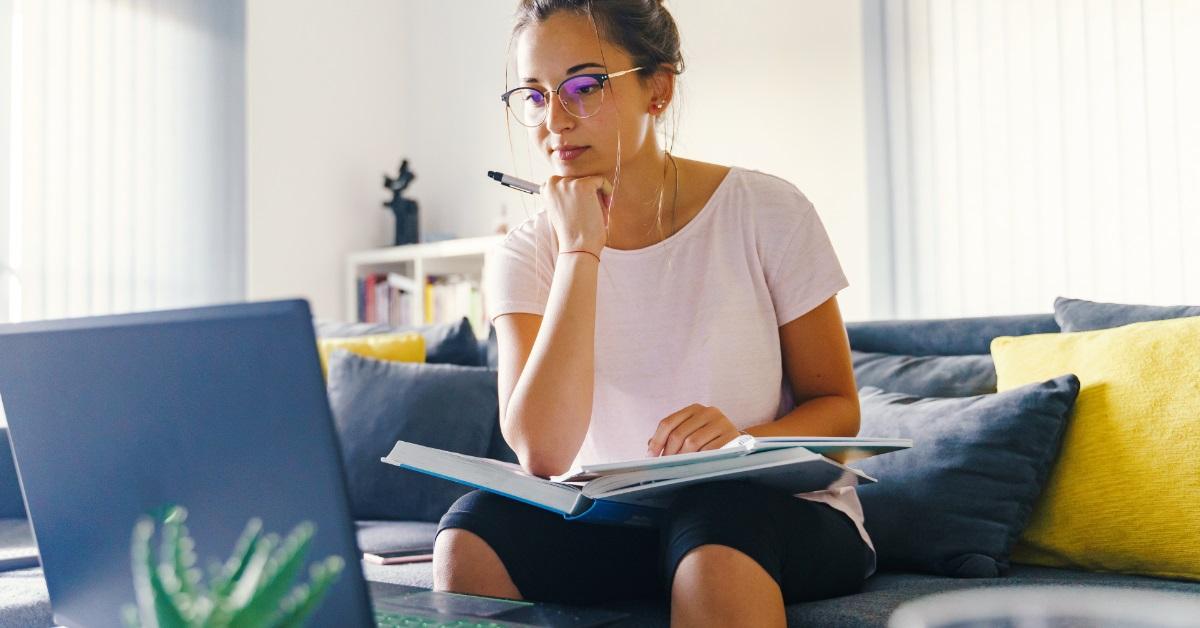 Reading glasses with the correct prescription ensure older adults can comfortably operate their smartphones, read books, and quickly complete other close-up tasks.
Some seniors can buy glasses off the rack at pharmacies, while others may require a prescription.
Buying additional pairs can be helpful if you're prone to misplacing your glasses — and plenty of folks are.
Pill organizer
A pill organizer streamlines medication management, helping older adults take their doses correctly and on time. 
Even if you don't have memory issues, everyone is bound to miss a dose here and there when they get caught up in the hustle and bustle of life.
The more medications you have, the more elaborate your pill organizer should be. Some options have several slots for each day and up to a month of storage.
Earn $200 cash rewards bonus with this incredible card
There's a credit card that's making waves with its amazing bonus and benefits. The Wells Fargo Active Cash® Card(Rates and fees) has no annual fee and you can earn $200 after spending $500 in purchases in the first 3 months.
The Active Cash Card puts cash back into your wallet. Cardholders can earn unlimited 2% cash rewards on purchases — easy! That's one of the best cash rewards options available.
This card also offers an intro APR of 0% for 15 months from account opening on purchases and qualifying balance transfers (then 20.24%, 25.24%, or 29.99% variable). Which is great for someone who wants a break from high interest rates, while still earning rewards.
The best part? There's no annual fee.
Medical alert device
A medical alert device is an invaluable asset for older adults living alone. In critical situations, every second counts. A device that can quickly connect you to emergency services or designated contacts can be a lifesaver.
These devices bridge the gap between independent living and having a safety net, offering the reassurance that help is always available. 
Plus, some options monitor you 24/7 and offer GPS tracking so loved ones can keep tabs on you.
Cane devices
Cane devices — including foldable and adjustable canes — offer stability and support for older adults who need assistance with balance and walking. 
They're invaluable tools for maintaining mobility and confidence, as well as for helping to prevent falls. Some canes also double as a seat so you can rest while on the go.
Dressing aids
Dressing aids like button hooks and zipper pulls make getting dressed easier, allowing older adults to maintain independence in daily routines. These aids prevent you from overreaching when putting clothes on, which can potentially prevent injury.
Shoe horns are also helpful if putting on footwear is challenging. Alternatives to shoelaces, such as Velcro or elastic laces, also are worth considering.
Exercise equipment
Staying active is essential for everyone's physical and mental well-being, including older adults. Exercise equipment tailored to aging adults helps maintain strength, flexibility, and overall health.
Depending on your needs, yoga mats, free weights, and resistance bands may be enough for your fitness routine. 
For cardio, elliptical machines and exercise bikes can reduce shock and impact on your body, keeping exercise safe.
Grabbing device
As you age, your balance and physical strength may diminish. That can make reaching for items on high shelves or low cabinets risky.
A grabbing device eliminates the need to stretch, stand on tiptoes, or use step stools. With a grabbing device, you can retrieve items on your own without having to ask for help.
Adaptive kitchen gadgets
Adaptive kitchen gadgets such as jar openers and easy-grip utensils simplify cooking and meal preparation for older adults. They are designed with safety in mind.
For example, jar openers eliminate the need to use excessive force, reducing the risk of injury. Easy-grip utensils provide you with a more secure hold.
You're more likely to keep cooking, which keeps you active and eating healthy. You may even be inclined to invite loved ones over for meals, which can decrease isolation.
Borrow up to $50k to finally crush your debt
If you have thousands in debt and you're barely making it paycheck to paycheck, you know how suffocating it is. Debt is always on your mind. It controls your life. And even if you make on-time payments, they're so expensive that you have nothing left over.
A personal loan could help you get out of this situation and lift your monthly debt burden significantly. You could finally pay off all of your debt at once, get rid of the sky-high interest rates, and slash your debt load to one manageable monthly payment.
AmOne is a marketplace where you can find some of the best personal loans available. They match you with loans up to $50,000 with rates as low as 2.49%. That's better than most credit cards. And easier than draining your bank account every month. Seeing what you qualify for doesn't affect your credit score, and if you're approved, you could get money the next day.
Robot vacuum
Many seniors have physical limitations that make traditional vacuuming challenging. Bending, pushing a heavy vacuum cleaner, and moving furniture can be strenuous.
A robot vacuum can take care of this chore, reducing the risk of muscle strains or fatigue.
Having a robot take care of vacuuming also saves you time. Instead, you can spend that time doing the things that you enjoy.
Non-slip shower mat
The bathroom can be a hazardous place, especially in the shower. Wet surfaces raise the risk of slipping and falling. A non-slip shower mat can prevent potentially serious injuries.
Putting down rugs and additional mats can also be sensible if you have issues walking on the tile outside the shower.
Shower chair
Some seniors might feel too tired to stand throughout an entire shower, but getting into and out of a bathtub comes with its own set of risks.
For these reasons, a shower chair can be a good investment for your bathroom, allowing you to sit while you shower. This keeps you safe, comfortable, and able to maintain your hygiene routines.
Grab bars
Installing grab bars in your bathroom and other areas of your home may be a wise investment. They can keep you moving safely throughout your space without having to ask others for help.
In addition to boosting your sense of balance, grab bars can also help older adults beat back fatigue. In the case of a fall, grabbing a bar can help reduce the impact upon landing.
Risers and ramps
Risers for chairs and ramps for thresholds or steps are valuable additions to your home. These aids improve accessibility by simplifying daily tasks, fostering independence, and ensuring a safe living environment.
Risers elevate chairs to a comfortable height, making sitting down and standing up easier. Ramps eliminate barriers, making moving between different rooms in your home easier.
Shopping basket
A smart shopping hack is purchasing a basket with wheels and a handle. This gives older adults a practical solution for moving groceries without lifting heavy bags.
Shopping baskets also promote independence by allowing you to shop on your terms. They can make shopping more enjoyable and will enable you to stick with comfortable routines as you age.
Bottom line
Independence is something we all value. With the right tools, you can continue a fulfilling life in the comfort of your own home as you age.
The must-have items on this list cater to the unique needs of older adults living alone. They offer practical assistance and peace of mind. 
Most of them are also inexpensive, which can help to eliminate some money stress in your golden years.
National Debt Relief Benefits
No upfront fees
One-on-one evaluation with a debt counseling expert
For people with $7,500 in unsecured debts and up