Many people in the U.S. are working two or more jobs, and this is especially true of Gen Z and Millennials. But one job is stressful enough — do you really need a second?
Many factors cause workers to take on extra employment. Some do it by choice while others just want to stop living paycheck to paycheck.
Here are 15 of the most common reasons people take on a second job, enter the gig economy, or start a side business.
Saving for a house
The average home now costs over half a million dollars, making the American Dream of owning a home less attainable for those on a single income.
Rather than resign themselves to renting, many people are picking up extra shifts or side hustles to save for a down payment on a home.
Flexibility
With their eyes opened to the possibility of working from home thanks to the pandemic, employees are craving flexibility in their working hours now more than ever.
It can be easier to juggle part-time, contract, or freelance work when you want to carve out time off for vacation or other pursuits.
Hedge against layoffs
Over 185,000 tech workers have been let go in 2023 so far, which tops the 164,411 let go in all of 2022.
While tech layoffs have received the most press, industries like entertainment, travel, retail, and construction have been affected as well.
Employees who have been let go are picking up gig work while looking for new jobs in industries that have yet to recover.
For those still employed and watching coworkers get the axe, putting all of their eggs in their main employer's basket now looks like a risky move, just in case they get laid off in the future.
Paying off student loans
Biden's student loan forgiveness plan is tied up in a court battle for at least a few more months, the outcome uncertain.
With the pandemic-spurred payment and interest pause still in place, many former students are trying to get ahead by taking on an additional job to pay down their student loans.
Building a business
One of the easiest, most risk-free methods of starting your own business is to do it on the side while you still have a day job.
Famous companies like Apple, Under Armour, SPANX, and Yankee Candle all started as side hustles.
Many workers keep their day jobs for benefits and stability while they pursue a passion project at night or on weekends.
Inflation
With inflation still on the rise, one job isn't enough for many people to cover their regular bills. It's estimated that 13 million Americans have more than one job.
While this is sometimes by choice, others simply can't cover their rising expenses with one income. For those already working full-time hours, picking up another job is the best solution.
Saving for retirement
Workers old and young are doubling up on jobs to save for retirement, though those who are close to retirement are more likely to be playing catchup.
In an AARP survey, 76 percent of those over 55 who had a second job were using those earnings for retirement savings. Surprisingly, 42 percent of workers under 35 said the same thing.
Paying off debt
Debt and debt delinquency have surged in post-pandemic America. With only moderate gains in wages and high inflation, trying to climb out of debt is an uphill battle on most budgets.
Many people take on additional work to pay off debts, whether that's paying off the house early, getting rid of the car note, reducing credit card bills, or footing medical bills.
Fun money
Even if you can make ends meet with one job, life might be more fun if you had the money from two.
Extra income from a part-time job is often used to pay for family vacations, large purchases, or entertainment that might not make it into the budget of a single income.
Transitioning to a new industry or gaining new skills
For those who dislike the career they're in, an easy way to get a foot in the door of a new industry is with a part-time or contract position while they keep their day job.
This helps workers learn additional skills and make connections in a different field without the risks of starting at the bottom in an untested job.
Personal satisfaction
In a study by LendingTree and PYMNTS, enjoying the work was the second-most popular reason that people worked a second job.
Many side businesses are passion projects. If you're lucky enough to get a gig walking dogs, baking pies, or as a river rafting guide, we don't blame you for working extra on the weekends.
Day jobs don't pay enough
While wages have grown by an average of $305 per week since 2014, actual purchasing power hasn't budged much once you account for inflation (only $28 per week).
In all that time, the federal minimum wage has remained stagnant, which means that the purchasing power of those working at minimum wage has decreased by 26%.
Many workers with lower incomes sometimes have no choice but to take on additional work to cover their basic expenses.
Tax deductions
This alone is a great reason for a second job, specifically having your own business.
A portion of many expenses (like a home office, cell phone, car, and equipment) that you would buy anyway become deductible from your taxable income if you use them in your side business.
It's easy money
Many second jobs involve something easy (like delivering food, walking dogs, or monetizing something you already own, like with Turo and AirBnb).
This was the number one reason respondents to the LendingTree/PYMNTS survey said they had a second job. Maybe a better question to ask than why these people had a second job is, "Why not?"
Medical expenses
High medical costs can be the driver of multiple two-job situations.
More than one in six Americans stay in a job they don't like to maintain healthcare coverage, so many of these people may be looking for fulfillment in a second job.
Also, those who have already incurred high medical bills may take on a side hustle to cover the additional costs.
Bottom line
About two out of five Americans in 2022 reported having a side hustle (up from about one-third in 2020), so having a second source of income is becoming more and more common.
While some people have a side gig for the pleasure of doing so, many people pick up a second job to simply get ahead financially.
Taking on a second job is often driven by a combination of career, financial, and personal factors.

Search Over 80,000 Care and Service-Related Jobs
Connect with paying families looking for care and service-related work. Available jobs include child care, tutoring, senior care, pet care, and housekeeping.
Sign up for Care.com now
Earn Great Pay Working From Home
Free 3-class intro teaches you how to launch a bookkeeping business
Access the training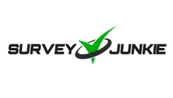 Earn Cash Taking Surveys
Join a community of 20M+ lifetime members who have been paid $76 million to date.
Sign up today