If you're looking for a side hustle that offers a bit of flexibility, there has been a recent rise in online chat jobs you can do from home. Online chat jobs are handled by customer service representatives who answer questions via the chat box on a website. It might involve answering questions about an account, directing a potential customer to the resources they need, or fulfilling other related duties.
When doing one of these jobs, you need to be able to answer others' questions and be able to type fast enough to provide timely responses. Additionally, depending on the company, you might need to be available during their chat customer service hours.
Let's take a look at online chat jobs you can do from home, including some of the companies that can help you find remote work as a chat-based customer service representative.
Popular online side hustles
Learn More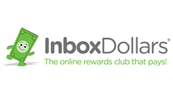 Earn Cash By Going Online
Learn More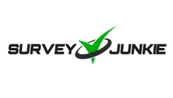 Learn More
Key takeaways
Depending on the company, you might need to use a secure computer they send you or use special software designed for company security and privacy.
Working as a chat live agent can provide some degree of flexbiility, but some workers might still need to be available during specific hours designated by the employer.
Some companies require typing skill tests to secure a job as an online chat agent.
Live chat is a customer service job, so it requires the ability to handle situations in a professional manner.
Online chat jobs you can do from home
Online chat jobs comparison
| | | |
| --- | --- | --- |
| Company/App | Best for | Average pay |
| The Chat Shop | Having a part-time job working from home | $10.65 per hour |
| Concentrix | Full-time work associated with specific locations | $12.79 per hour |
| Apple | Full-time work for those who know (or can learn about) Apple products | $19.66 per hour |
| ModSquad | True side hustle for flexibility in choosing hours and projects | $15.47 per hour |
The Chat Shop
Pros
Cons

Internal recruitment process for advancement
Shifts of 3 and 6 hours
Social activities and support

Must provide ample notice to schedule work around commitments
Required typing speed test
Hiring process includes multiple interviews
The Chat Shop provides services to companies that want to offer customer service through chat. They use chatbots as well as live chat agents. It's possible to work for the company as a customer support representative on live chat.
The interview process includes a typing test, along with chat and video interviews.
If you qualify, shifts are set up to be between 3 and 6 hours long, and you could potentially be scheduled for more than one shift per day — although you'll have a break in between. The Chat Shop wants its agents to be available on a flexible schedule. However, if you provide the right notice, they can potentially provide you with a schedule that works around your other obligations.
When working at The Chat Shop, you receive access to career development and wellness resources. The company also offers different ways to connect with coworkers in other locations.
The Chat Shop should work well for someone looking for a part-time work-at-home gig. This can be a good choice for someone who wants to work a few hours a day for a little extra cash. Depending on when your chat support agent shifts are, it might be a way to earn money while the kids are at school or to work around other needs you have.
Concentrix
Pros
Cons

Apply for jobs specific to your state or another location
Paid training, including for virtual learning
Work computer may be provided, depending on the position

Shifts might be long, including late nights, depending on need
Many positions are full time, requiring set hours, so the hours might not be flexible
Concentrix provides customer service solutions to other companies. Additionally, the company offers sales support as well as technical support.
Live chat support agents usually can work full time from home. Additionally, there are managerial jobs available and opportunities for advancement. For someone hoping to climb the ladder and turn a job into a career, this might be a good fit.
It's important to note that because many of the positions are full time, you might have less flexibility in work hours. Additionally, because you'd be an employee, you might not be able to choose your own hours. However, Concentrix offers benefits, including a 401(k) and access to a health plan. Depending on the situation, you might be provided with a work computer, so you might not have to use your own equipment.
Concentrix might be a good choice for someone who's looking for a full-time job. They offer access to full-time jobs complete with benefits. For those looking for a side hustle or part-time work, Concentrix might not make sense.
Apple
Pros
Cons

Get training and knowledge related to Apple products
Regular coaching and mentoring for help on the job and potential career development
Access to benefits like discounted Apple stock, discounts on Apple products, and health plans

Even for at-home positions, you might need to be located in a specific city or another area
You might have to be available certain hours, due to the fact that many positions are full time, with expected 40-hour workweeks
Apple offers at-home positions for customer care. Depending on your location, you might be able to access some of these positions. While some of Apple's at-home positions require you to have some technical knowledge and experience with Apple products, other positions will help you learn more about the products.
It's also important to note that many of the at-home positions require you to live in specific cities. So, if you don't live in that city, you might not be eligible for the job.
This might not work as a flexible side hustle since many of the positions focus on 40-hour workweeks. However, for those who do work full time, there are generous benefits, including health insurance. Additionally, Apple offers a higher per-hour rate for work than similar companies that offer live chat agent jobs. For those looking for a job with benefits, Apple might be a good fit.
ModSquad
Pros
Cons

Choose your projects and pick a flexible schedule
Reasonable hourly pay for a part-time contractor position
One-page application that is relatively easy to fill out

Independent contractor position, so there are no benefits associated with the job
Must have an operating system that fits certain specs
ModSquad offers a variety of online customer and community management services. In addition to providing chat support, ModSquad has other projects and career paths to follow, as they offer community management and social media positions, like moderators, as well as online chat and support. So, if you decide that you no longer want to be a live chat agent, you might be able to transition into a different position.
On this list, ModSquad is one of the few companies that is a true side hustle. You are an independent contractor when you sign up for ModSquad, so you have more flexibility in the hours you work and the types of projects you are associated with. You also won't have taxes taken out of your pay, which is an important consideration as well.
If you're looking for a side gig, ModSquad can most likely help you meet your goals, since you can do it in your spare time, even while having another job.
How to find the best online chat jobs
When applying for an online chat support job you can do from home, it's important to consider the skills you might need. Every company focuses on different things, but some of the common skills you might need to develop include:
English skills: Many home chat jobs require the ability to speak English. While some companies require native speakers, others will accept those who have an idiomatic-level grasp of English as well.
Communication skills: You'll need to be able to explain complex topics clearly as well as company policies to customers.
Previous experience in customer service: While it might sound like an entry-level job, some remote chat jobs require that you have some customer service experience. In other words, this isn't likely a good fit if you've never worked as a customer service associate at some level.
Problem solving: Remote chat agents often need to troubleshoot customer issues. You'll need to be creative and patient to find solutions to issues and know when you might need some extra help.
Organization: Depending on the situation, you might need to be able to manage multiple conversations at once and be able to figure out which information to prioritize.
Proficient at using technology: You need to be able to use technology related to online chat. Depending on the situation, this might mean being able to use a computer provided by the company or the ability to log into a secure remote workspace.
Ability to multi-task: Many chat jobs require you to be able to multi-task. You might need to look up some information while chatting with someone else or have multiple chat boxes open at one time.
Professionalism: Because you don't know what kinds of customers you'll end up with, it's essential to be able to maintain a calm and professional demeanor as a customer service rep, even on chat. Chat interactions should be professional, and you need to be prepared to be a good representative of the client that you're working on behalf of.
Hardware: You may be responsible for providing a computer and a high-speed internet connection.
Consider preparing a cover letter and resume ahead of time. You will likely need to tweak these items for each job you apply for based on the job description, but having something prepared can be helpful. This will also make the application process go faster.
As you apply, it's important to also think about what you're looking for when it comes to online chat jobs you can do from home. Some things to consider to find the right fit for you include:
Time you're willing to put in
Start with how much time you want to work. Know whether you want to work part-time or full-time hours. Part of this is deciding whether you're looking for a "regular" job that you can do from home or whether you want a side hustle or part-time gig.
Flexibility
The flexibility you're looking for in your schedule is a big part of which online chat job is likely to work best for you. For example, you might be able to choose 3- or 6-hour shifts with The Chat Shop, but you might have limited input as to when those shifts will be. On the other hand, with ModSquad, you can choose when you work with more flexibility and potentially create your own schedule. If you get a full-time job, you likely won't have any flexibility at all.
Benefits
Some online chat jobs come with benefits if you work full time. If you're an employee, you might be able to get access to a retirement plan, health plan, and other perks, like paid time off. If you're looking for a job you can do from home that offers benefits, working with a company like Concentrix or applying for an Apple at-home job might make sense.
Other considerations
Don't forget to think about other items that might matter to you: Whether there is job advancement or career mentorship, the potential for bonuses, and whether you can work with your children at home.
Another resource is FlexJobs. There are a number of work-from-home jobs available on their website, including online chat jobs. You can also fill out a questionnaire and store a resume. This makes it a little easier to apply for more than one job at a time. However, there is a subscription required, but it might be worth it if your goal is to find a work-from-home job.
FlexJobs Benefits
30% off with promo code SAVE30
Biggest hand-screened database of remote and flexible jobs
Top employers from all industries
Discounts on 60+ job search and work-life products
FAQs
What does an online chat agent do?
An online chat customer service agent helps people with their accounts. In general, it's a way for customers to get information and support for different issues. Depending on the situation, an online chat agent can help troubleshoot issues with products, verify account information and update orders, answer questions about procedures, and direct clients to resources.
What are the pros and cons of working as a chat operator?
The main advantages of working as a chat operator include being able to work from home in many cases, not having to directly speak with a customer, and the potential for flexibility in your schedule.
On the other hand, there are some potential drawbacks, including needing to be available during certain hours, the need to put software on your computer if you aren't provided with a work computer, and the fact that you sometimes have to interact with unhappy customers.
How can I be a good live chat agent?
In general, you're more likely to be a good live chat agent if you're organized, and you can work independently. It also helps to be calm and professional and know how to defuse tense situations. You can also potentially be a good chat agent by being responsive and understanding the products and services you're helping with.
Best online chat jobs: bottom line
For those looking to make money from the comfort of their home, getting a remote job doing online chatting might make sense. Depending on the position and the company, you might have some flexibility in your hours. Determine whether you want to work full time, part time, or as a side hustle, and then look for positions that meet your needs.
In addition to the companies mentioned above, consider looking at sites like Indeed for chat job postings and setting up job alerts so you're notified of new positions.
And, if decide working as an online chat agent is not for you, check out our list of best work-from-home jobs to find other available jobs.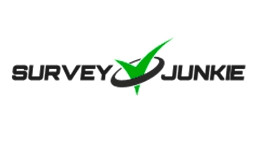 SurveyJunkie Benefits
Over $1 million paid out to Survey Junkie members monthly
Completing three surveys a day can earn you up to $40 a month
Trustpilot rating of 4.5/5 with over 30,000 reviews