For decades, outlet malls have been seen as the gold standard to buy brand names at the lowest price. 
Even Amazon can't compare (unless you want to keep more money in your bank account and use the site to find a cheap, knock-off version) with the discounted luxury brands found at the outlets.
But what if instead of saving you money outlet malls drive you to waste too much money on mediocre goods?
Here's why outlet malls might be hurting your efforts to save more money, and a few alternative solutions for you to find high-quality goods that won't break the bank.
Get a protection plan on all your appliances
Did you know if your air conditioner stops working, your homeowner's insurance won't cover it? Same with plumbing, electrical issues, appliances, and more.
Whether or not you're a new homeowner, a home warranty from Choice Home Warranty could pick up the slack where insurance falls short and protect you against surprise expenses. If a covered system in your home breaks, you can call their hotline 24/7 to get it repaired.
For a limited time, you can get your first month free with a Single Payment home warranty plan.
SPONSORED
Many major brands make intentionally lower-quality clothes just for outlets
Goods sold at outlets might not actually be slightly marred versions of brands' top-shelf items, according to the Federal Trade Commission. 
Instead, luxury brands now make items with the sole purpose of selling them at cheap outlet prices — which means the cheapness is baked into the product from the beginning.
For instance, expensive leather shoes from your favorite brand might cost hundreds of dollars and last for years, but the discounted, outlet version of those same shoes might be made from cheap synthetic material and last a few seasons at best.
Outlet malls count on customers assuming they're getting the best deal
If you're buying an everyday product like gas or groceries, you might do a little bit of research about where you'll get the best deal.
But when you head to an outlet mall, you assume you're getting the best possible deal on a brand-name product. After all, why would you bother to price-check a product sold at a discount by a luxury brand?
Outlet malls don't always take returns
If you've ever shopped the sales rack at a Gap or Old Navy, you know damaged, on-sale items are rarely returnable. 
So when an entire store bills itself as a sales hub for slightly damaged goods, it's easy to assume nothing you get there can be returned. Plus, since outlet malls are typically located out of town, it could be a hassle to return an item.
---
SPONSORED
Stop overpaying when you shop online
Shopping online has its perks. It's super convenient, but it can be time consuming to find the best deals. Instead of hunting for coupon codes (that don't always work!) and opening tons of browser tabs comparing prices, you can try Capital One Shopping.
Capital One Shopping makes saving money effortless. Just add the browser extension and when you check out, it'll scour the internet for coupon codes to help you save cash. And before you check out at 25+ major retailers, Capital One Shopping will notify you with a friendly pop-up if the item you're buying is available cheaper somewhere else.
Capital One Shopping is free to use and won't show you ads. Add it today and stop overpaying! 1
Gas prices alone can make shopping at outlets less affordable
Unlike regular malls, outlet malls have historically been built on the outskirts of town (or even further afield outside city boundaries).
With gas prices remaining high around the country, travel costs alone could outweigh any money you saved by shopping at an outlet instead of a typical retail store.
That said, shopping at an outlet mall can still be a good way to lock down a name-brand discount. Follow the tips below to make sure the next time you shop at an outlet mall, you're getting the best possible deal.
Tip 1: Examine every purchase closely to make sure it's the quality you expect
Don't assume every product sold at an outlet store was made with the same high quality you expect from any given name brand. Instead, look closely at the label and assess the quality of the product on your own before making a purchase.
Tip 2 : Compare prices online before committing to a purchase
It's true that you might be getting the best deal on a particular item if you buy it at an outlet, but it's just as true that you might not be.
Outlets are counting on you to assume the former. Don't let them get away with it — download a price-comparison app so you can search for products in real time and figure out if you're really getting a deal or not.
Tip 3: Figure out the return policy ahead of time
Before you make any outlet purchase, don't assume you know the store's return policy. Go out of your way to get familiar with it. 
Make sure to ask your cashier whether you can return outlet purchases at all, and, if so, if you can print a return label online and ship the product back from your home.
Similarly, if the outlet does take returns, ask if you can return products to one of the company's non-outlet stores. (And don't forget the most important tip: if the store does have a return policy and you end up unhappy with your purchase, don't forget to send the item back so you can return some cash to your wallet!)
Tip 4: Shop at online outlets instead of brick-and-mortar stores
Name brands like REI and Nordstrom have online outlets in addition to in-person, brick-and-mortar outlet stores. 
If you're interested in finding a truly stellar outlet deal, shopping online will make it easier for you to price check purchases ahead of time. Plus, it saves you the time and gas you'd spend driving to an out-of-town outlet.
---
SPONSORED
Earn 2% cash rewards at grocery stores and Costco
The Wells Fargo Active Cash ® Card (Rates and fees) is a powerful rewards card that allows you to earn unlimited 2% cash rewards on purchases — including on groceries, even at warehouse stores like Costco.

New cardholders can also earn a one-time cash rewards bonus — $200 cash rewards bonus after spending $500 in purchases in the first 3 months!
If you're looking for a powerful rewards card that offers an extended intro APR period, look no further, the Wells Fargo Active Cash ® Card checks that box too!
This card also offers an intro APR of 0% for 15 months from account opening on purchases and qualifying balance transfers (then 20.24%, 25.24%, or 29.99% Variable). Which is great for someone who wants a break from high interest rates, while still earning rewards.
The best part? There's no annual fee .
Click here to apply for the Wells Fargo Active Cash ® Card now.
Bottom line
The nearest outlet mall could be a great place to search for deals, but if you want to avoid wasting money, be aware that its reputation for cheap, quality goods could be completely unearned.
Still, if you're an avid outlet mall shopper, don't feel pressured to give up on outlet malls altogether.
Just follow the tips we listed and you'll have a much better chance of avoiding low-quality goods and capitalizing on truly stand-out deals.
Lucrative, Flat-Rate Cash Rewards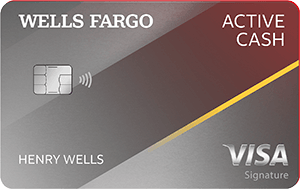 5.0
FinanceBuzz writers and editors score cards based on a number of objective features as well as our expert editorial assessment. Our partners do not influence how we rate products.
Current Offer
$200 cash rewards bonus after spending $500 in purchases in the first 3 months
Rewards Rate
Earn 2% cash rewards on purchases