Whether you're putting off seeing the world to pinch your pennies at home, skipping family holidays to save on airfare, or avoiding upgrading your wardrobe, there are ways you could be prioritizing growing your wealth a little too much.

You want to avoid over-saving and under-living — and you should be able to indulge in the occasional little luxury. Here are 15 signs you're saving too much for retirement.
You're putting money away without a plan
Saving more money is better than saving less money, but you could also end up saving more than you can ever use in one lifetime. 
That's why it's necessary to look at your portfolio value, any Social Security or pension you may receive, and your projected rate of return. 
Anything that goes beyond what you can realistically use is money you can and should use now.
You're skipping memory-making opportunities
Your golden years could be some of the best years of your life, but you'll never get back the opportunity to take a carefree beach vacation with your friends in your 20s or sneak away for a weekend with your siblings in your 30s.
There are also family trips, holidays, and celebratory meals that remind you what life is all about. If you're skipping any of these because you don't want to spend the money, you're over-prioritizing saving.
You're suppressing valid wants
Not everything you buy is going to be a necessity. Sometimes there's an incredible piece of art, a luxury mattress, or a meaningful book collection that you just can't stop thinking about. 
If these are items you've considered carefully and still want in your life, consider whether you can drop back the savings one month to treat yourself.
You're putting off saving for a down payment
Saving for a top-of-the-line retirement community move in 30 years is a great idea, but not if you're putting off saving for a down payment on the home that you could make memories in now. 
Don't drop back the savings entirely, but redistribute them so a percentage goes toward your house fund now.
You're starting a family
If you've been able to save a high percentage throughout your younger years because you had few responsibilities and no dependents, that's great! You've started a nest egg that will continue to grow.
But, when you decide to start a family, that savings may need to shift. Consider reassessing whether you're over-saving for retirement while worrying about whether there's money for childcare.
You're struggling to pay for necessities
If your 401(k) is growing steadily, but you find yourself at the grocery store stressed about the generic vs. name-brand options or wondering if you can afford to fill up your gas tank completely, you might be weighing your paycheck too heavily toward retirement. 
Retirement should come after paying for necessities, not before.
Your credit card debt is growing
Putting money in your retirement accounts is great — but not if you're doing so at the expense of putting your purchases on credit cards. 
If those purchases are extras, then look at your budget and decide where the healthy balance is to ensure you don't feel deprived now but also setting yourself up for success tomorrow. Then pay off those high-interest debts first.
You're saving all travel for retirement
Retirement is a great time to travel! There's a reason so many travel groups cater to seniors. You have all the free time in the world to see the world. 
But you also can't guarantee that you'll still have the energy or health to get on a long-haul flight. Don't put off every big trip until you retire. Plan, save, and try to experience the globe now, too.
You're pulling money out of your emergency fund
If you regularly have to reach into your emergency fund to pay bills, rent, or cover a credit card statement, then you could be over-saving for retirement. Consider reallocating your monthly savings and putting more in your checking account.
You're surpassing your retirement account limits each year
Hitting the maximum limit for retirement contributions each year is an incredible feeling — and one you should strive for. But going above and beyond that isn't always wise. 
There could be penalties involved with withdrawing that money early, and if you need it for another big financial goal, you're going to wish it had been saved or invested differently.
You're forgoing other financial goals
From buying a house to starting a business, there are many financial goals you may want to hit throughout your life. 
And, if those are being forgotten instead of padding your retirement accounts, then perhaps it's time to look at where you'll get the most value out of your money, personally and otherwise.
Your retirement accounts are your only investments
Retirement isn't the only financial goal you should have on your radar. You should have a diversified portfolio that includes investments in the stock market, money market funds, CDs, and other options. 
Rather than investing all of your savings into retirement accounts, consider spreading the funds around.
You're living a spartan life
If you feel like you're giving up everything from buying the yogurt you like to picking up fresh vegetables at the farmers market to reluctantly sleeping on 10-year sheets, it's time to take a deep breath and readjust your retirement savings.
You shouldn't live an utterly spartan life hoping to indulge in your later years, especially since that will become a hard mindset shift when you suddenly allow yourself to spend after 65.
You say no to plans too often
A big part of life is just showing up. And if you consistently say no to plans with friends or even your partner, whether it's a concert, dinner, or a night away, then you're missing out on building and growing the relationships that make life worth living.
While there are always budget-friendly ways to spend time together, you also have to be willing to spend the money and make an effort on occasion.
You're afraid of little luxuries
As long as you're not living paycheck to paycheck, sometimes treating yourself to the $15 candle or the $25 bottle of wine is okay. 
These little luxuries add something special to your everyday life, and there's no reason to wait until retirement to enjoy them.
Bottom line
Finding a healthy balance between boosting your bank account and spending can not only improve your quality of life, but it can help improve your relationships.
From prioritizing travel to see family and friends to relaxing when you and your partner decide to splurge on a date night out, find that happy medium between socking away every penny and spending on the things that matter.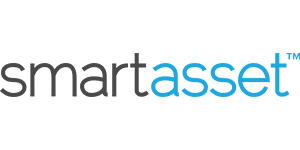 Smart Asset Benefits
Get matched with fiduciary financial advisors
Advisors are vetted and certified fiduciaries
Take the mystery out of retirement planning
Their matching tool is free
Paid Non-Client Promotion