We tend to think of the dollar store as the Holy Grail of savings, where shelves are filled with naught but low-priced items.
But don't let the name fool you. Not every dollar store buy will help you keep more money in your wallet.
Here are a few purchases you should avoid at dollar stores, as you can get better deals elsewhere.
Get a protection plan on all your appliances
Did you know if your air conditioner stops working, your homeowner's insurance won't cover it? Same with plumbing, electrical issues, appliances, and more. Not being able to make repairs could leave you in a bad situation — but a home warranty could protect you against surprise expenses.
Whether you're a brand-new homeowner or you've owned your home for years, a plan from Choice Home Warranty could pick up the slack where homeowner's insurance falls short.
If a covered system in your home breaks down, you can call their hotline 24/7 for assistance to get it repaired. They have a network of over 15,000 technicians that can assist you, making sure any issue can be taken care of swiftly — without breaking the bank.
Not sure if it's for you? Rest easy: they were named one of the "Best Home Warranty Companies" by US News 360 Reviews and were awarded Best Company's 2020 Consumer's Choice Award. For a limited time, you can get your first month free when you sign up for a Single Payment home warranty plan.
Shaving cream
A 5-ounce can of Barbasol shaving cream is $1.25 at Dollar Tree, but a 10-ounce can at Walmart is just $1.97 — double the amount of product for less than double the price.
Dollar stores often sell items in smaller quantities than big box stores do. This tricks you into thinking you're getting a great deal because the price is lower.
However, the tradeoff is that you get a smaller quantity of whatever you buy, usually at a higher price per ounce.
Breakfast cereal
You can't get much breakfast cereal for $1.25 these days. Dollar Tree sells 3.5-ounce packs of Cinnamon Toast Crunch for $1.25, about $0.36 per ounce.
A 12-ounce box of the same cereal at Walmart is $3.47, which is $0.29 per ounce. (Plus, you don't have to return to the store after eating a single serving of cereal.)
School supplies
Many companies compete fiercely for families' back-to-school spending, but dollar stores don't drop their prices as much as other stores.
Family Dollar and Dollar Tree offer 150 pages of filler paper for $1.25, but Walmart has the same product for $0.84, and Office Depot's price is $0.99.
Crayola crayons (24 count) are $1.50 at Family Dollar and Dollar General but $0.50 at Office Depot, Staples, and Target. Dollar stores rarely offer the best deals on school supplies.
Stop overpaying when you shop online
Shopping online has its perks. It's super convenient, but it can be time consuming to find the best deals. Instead of hunting for coupon codes (that don't always work!) and opening tons of browser tabs comparing prices, you can try Capital One Shopping.
Capital One Shopping makes saving money effortless. Just add the browser extension and when you check out, it'll scour the internet for coupon codes to help you save cash. And before you check out at 25+ major retailers, Capital One Shopping will notify you with a friendly pop-up if the item you're buying is available cheaper somewhere else.
Capital One Shopping is free to use and won't show you ads. Add it today and stop overpaying!1
Toilet paper
The biggest problem with buying toilet paper at dollar stores is that they only sell it in 12 rolls max. Buying TP in bulk on Amazon or at Costco will save you a lot.
For example, Dollar General sells a four-pack of Angel Soft tissue paper which comes out to 25 cents per 100 sheets. A larger 48-roll package at Amazon works out to 21 cents per 100 sheets.
This is only four cents fewer per 100 sheets, but compound that over weeks and months, and the savings become substantial.
Toothpaste
This is another case of getting you to believe the product is a good deal because its price is low.
Dollar General offers Crest toothpaste for $1.00. It seems like a bargain — it's even a name brand. But this tube has only 2.3 ounces, which isn't much toothpaste.
You're better off buying the same tube at Walmart for $0.97 or, better yet, a three-pack of 5.7-ounce tubes for $4.97.
Packaged snacks
If you need to pick up something to nibble on at the dollar store while you're on the road, go for it. But you should look elsewhere if you want the most snack for your money.
A 2-ounce carton of Pepperidge Farm Goldfish crackers is $1.25 (or about $0.63 per ounce) at a popular dollar store. A 30-ounce carton at Target costs $9.19, or $0.31 per ounce.
The same holds true for granola bars, beef jerky, and other snacks.
Batteries
Dollar stores are sneaky with batteries, offering packs of AA and AAA batteries for around $1. This would be a steal if they were the same type of batteries you see in other stores.
Even though they carry these batteries under well-known brands like Panasonic, they are often zinc-carbon, not alkaline.
That means they're cheaper to produce, expire quicker, and don't last as long as traditional alkaline batteries. Get your batteries in bulk from Costco or Amazon for a better deal.
Dog food
If you're traveling and need to pick up a small bag of dog food, the dollar store isn't a bad deal.
But for your weekly shopping trips, dog food is cheaper at other locations that stock larger bags.
For instance, an 11-pound bag of Iams Healthy Weight dog food is $22.50 from Dollar General, or about $2.05 per pound.
A 15-pound bag of the same dog food is $28.48 ($1.90 per pound) on Amazon, even less when you add coupons and the Subscribe and Save discount.
Feminine hygiene products
Even when you're not buying in bulk, pads and tampons tend to be more expensive at dollar stores.
A 16-count box of Kotex tampons is $4.75 at Dollar General but $4.18 at Walmart. A 42-count pack of Always Ultrathin pads is $8.50 at Family Dollar but $7.99 at Target.
When stocking up on these items, opt for a big-box store.
Earn 2% cash rewards at grocery stores and Costco
The Wells Fargo Active Cash® Card(Rates and fees) is a powerful rewards card that allows you to earn unlimited 2% cash rewards on purchases — including on groceries, even at warehouse stores like Costco.

New cardholders can also earn a one-time cash rewards bonus — $200 cash rewards bonus after spending $500 in purchases in the first 3 months!
If you're looking for a powerful rewards card that offers an extended intro APR period, look no further, the Wells Fargo Active Cash® Card checks that box too!
This card also offers an intro APR of 0% for 15 months from account opening on purchases and qualifying balance transfers (then 20.24%, 25.24%, or 29.99% variable). Which is great for someone who wants a break from high interest rates, while still earning rewards.
The best part? There's no annual fee.
Click here to apply for the Wells Fargo Active Cash® Card now.
Candy
When your sweet tooth is calling, it shouldn't take you in the direction of the dollar store. Candy tends to be less expensive in other places.
Ironically, beloved brands like Nerds, Swedish Fish, and Reese's cost more at "discount" retailers.
The exception is theater box candy; Dollar General still sells many varieties at $1 each, which beats Walmart's $1.24 and other dollar stores' prices of $1.25.
Toys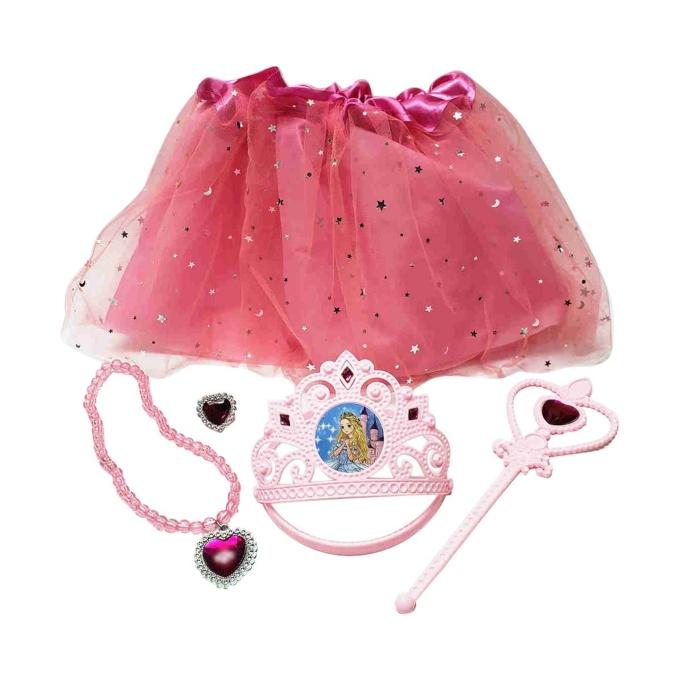 Dollar store toys tend to be poor quality. Most are cheap brands you've never heard of and don't last a week.
And even when they do carry name-brand items — like Bicycle playing cards and Fisher Price Rock-a-Stacks — Amazon, Target, and even some grocery stores, offer better prices.
Canned tuna
People don't often do a full grocery haul at dollar stores, but the stores do carry a decent variety of canned goods. However, if you're a tuna fan, avoid buying until you get to the grocery store.
Dollar stores carry only name-brand tuna, and while their prices on Starkist aren't bad, you can save more by opting for a generic brand at Walmart or Kroger.
Medicine
True dollar stores (or $1.25 stores now, thanks to inflation) can't sell you many doses of medicine at once, so their prices on things like Advil and Halls cough drops are high.
Even the cost of other drugs, like Benadryl, is less when you can buy larger quantities at other stores.
Nail polish
Nail polish tends to be slightly cheaper at other stores, but not so much that you'd notice paying a few cents more at the dollar store.
The biggest difference is that dollar stores don't offer quality brands. If you're looking for salon-quality polishes like OPI or Essie, you'll have to shop elsewhere.
Bottom line
There are plenty of great deals to be had at dollar stores. However, not every dollar store item is a bargain, particularly in categories like toys and batteries where the quality is questionable.
It's important to comparison shop, even at the dollar store, to get the best deals and avoid wasting money on cheap products or bad deals.
Lucrative, Flat-Rate Cash Rewards
Current Offer
$200 cash rewards bonus after spending $500 in purchases in the first 3 months
Rewards Rate
Earn 2% cash rewards on purchases