For people who work hard, a well-earned vacation and time off can be a way to clear the mind and rejuvenate. In the U.S., there is no federal law guaranteeing time off. But in many countries, paid time off is mandatory. The amount of money you earn is important, but it shouldn't be the only factor.
Some of the best benefits are in European countries with strong social services, but nations in South America, Oceania, and Asia also offer robust amounts of time off.
Following are some of the nations in the world that offer the most paid vacation days. Official public holidays also are noted.
Brazil
The South American nation with the largest population also has a strong paid vacation policy. Workers can get 30 vacation days a year, as long as they are not absent from their jobs on more than five days a year.
Additional absences from work lead to shorter periods of vacation time allotted. If you have more than five absences but not more than 14, you get 24 total vacation days. If you have been absent 24 days or more, your guaranteed vacation time falls to 12 days.
Brazil also has seven national paid holidays and local governments can approve up to four paid holidays tied to religious events.
Algeria
The North African nation guarantees its workers 2.5 days of paid vacation per month and up to 30 days off per year. That's a generous job benefit, and some workers in the country's south can gain an extra 10 or more days.
France
Europe as a whole has strong paid vacation policies, but France has one of the best set of labor laws in that regard. Workers are guaranteed five weeks of paid vacation.
Even better, the standard workweek in France is 35 hours compared to the 40-hour workweek in the U.S. If workers choose to work more than that many hours a week, they sometimes can get additional time off. France also has 11 public holidays.
Peru
Peru has a vacation plan nearly on par with Brazil's own generous rules. Workers in the country are entitled to 30 days per year of paid vacation. There are also 12 paid public holidays, with the dates applying for all workers, including domestic workers.
Spain
Although part of the European Union — which has its own guarantees for vacation days — Spain has its own paid time off policy that goes above and beyond the EU. 
Workers can get 22 working days off, or 30 total calendar days per year paid by the employer. The country has nine national public holidays, and workers often get many more holidays at the regional and local levels.
Finland
Strong vacation policies are common in Nordic countries such as Finland. Workers in this country are guaranteed at least five weeks off.
In addition, Finland has 11 paid holidays. Nordic nations such as Finland also have strong parental leave laws on the books. In Finland, each parent can take 164 days off to care for newborns. Single parents can get double that amount of time to care for newborns.
Egypt
Several nations in Africa have solid vacation laws. Egypt has a strong baseline, at 21 days of paid time off for most workers, with additional days for other employees. 
After 10 years of employment, workers are also granted nine more days, for 30 days per year. Workers ages 50 or above also qualify for 30 days off per year.
Russia
The Russian Federation has a robust paid time off policy. Both full-time and part-time workers are guaranteed 28 calendar days off. This kicks in only after the first six months on the job.
Time off can be split up, but one portion needs to be at least 14 days of continuous vacation. There are additional days off for some workers, such as those who work in the far north of the country. In addition, the country has 14 paid public holidays.
Australia
The largest country in Oceania has a generous time-off package. It offers 20 paid days off each year for full-time workers. Part-time workers get a proportional amount of time off relative to the hours they are working. Some employees, such as shift workers, might be entitled to additional days off.
There are seven official public holidays in Australia, although state and territory governments have the right to establish more. Neighboring New Zealand has the same number of vacation days and 11 public holidays.
Germany and other European Union member states
The European Union has a directive for member states to guarantee at least 20 calendar days of paid vacation or four work weeks. 
Germany is the nation with the largest population in the EU. It guarantees four weeks off, although employers there regularly offer more vacation time. There are at least nine public holidays in Germany, although many states and regions offer additional holiday time.
Bottom line
Although it's unlikely to be considered an unusual job benefit, time off that is paid and guaranteed is absent in the United States. In contrast, it is commonplace in much of the rest of the world, particularly in countries with strong economies. Due to generous labor laws, both full-time and part-time workers may enjoy these benefits.
Of course, how much money you earn is important, but it shouldn't be the only factor. If you're unhappy with your current situation, it might be time to start looking around at what benefits other jobs have to offer.

Search Over 80,000 Care and Service-Related Jobs
Connect with paying families looking for care and service-related work. Available jobs include child care, tutoring, senior care, pet care, and housekeeping.
Sign up for Care.com now
Earn Great Pay Working From Home
Free 3-class intro teaches you how to launch a bookkeeping business
Access the training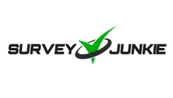 Earn Cash Taking Surveys
Join a community of 20M+ lifetime members who have been paid $76 million to date.
Sign up today