The Gen X generation typically includes anyone born between 1965 and 1980, right between the baby boomers and millennials. This is the generation that listened to grunge and hip-hop and learned to be self-reliant, while also maintaining an air of skepticism.
Gen X grew up wearing dance leggings and off-the-shoulder sweatshirts inspired by the movie "Flashdance" (set in Pittsburgh) and raising their arms in victory every time they ran up a big set of stairs, inspired by "Rocky" (set in Philadelphia). As a result, both cities play a big role in Gen X culture.
Because of this, FinanceBuzz dug into the data to see which Pennsylvania city is "the bomb" and which is a "total buzzkill" for Gen Xers looking to settle down today. Will the Steel City or the City of Brotherly Love prevail?
We evaluated the cities on six criteria to see which is the best for Gen X. Our first three criteria focus on the financial aspects of living in each city:
1. Unemployment rate
For a generation known for their independence, having a job is key. Gen Xers are always looking to how to make money. We looked at the latest U.S. Bureau of Labor Statistics unemployment data for June 2020 in each city to see the recent unemployment rates. Keep in mind, unemployment rates have been rising across the U.S. since the start of the COVID-19 pandemic. This has caused thousands of individuals to seek unemployment benefits in all 50 states, not just Pennsylvania.
But when these statistics were gathered, both cities had unemployment rates above the national average:
Pittsburgh: 12.6%
Philadelphia: 14.0%
The unemployment rates aren't stellar in either city and are fairly close to each other. However, Pittsburgh wins by a slim margin when it comes to potential job opportunities.
Winner: Pittsburgh
2. Average household income
Beyond just unemployment, we wanted to get a gauge of the best jobs available in each city for Generation X individuals. Gen Xers are at a point in their careers in which they should be maximizing earnings, so the more high-paying jobs, the better. We took a look at the average household income in each city for individuals between ages 45 to 64 using U.S. Census data.
Here is where the two cities ended up:
Pittsburgh: $80,109.91
Philadelphia: $75,331.31
According to U.S. Census data, the median income of U.S. households sits at $61,937. Both Pittsburgh and Philadelphia have average household incomes well above this number, which is a good sign for prospective income opportunities. Pittsburgh sits about $5,000 above Philly, though, and wins this round.
Winner: Pittsburgh
3. Cost of living
For a generation that's saving for college for their millennial kids and saving for retirement (and heck, might also still be paying off their own student loans), it's essential to look at how far a dollar can stretch. The cost-of-living index we used looks at housing, food and groceries, transportation, utilities, healthcare, and miscellaneous expenses such as clothing, services, and entertainment.
Each type of expense receives a numbered score to indicate whether it's less or more expensive than the national average. The national average gets a score of 100. So if your overall score is less than 100, it's cheaper to live in your city compared to the average. If it's higher than 100, it's more expensive.
Here is where the two PA cities ended up:
Pittsburgh: 87.5
Philadelphia: 101.2
Pittsburgh's cost of living is below the national average while Philly's is slightly above. Overall, Pittsburgh is 13.5% less expensive than Philadelphia.
Winner: Pittsburgh
As the sandwich generation, Gen Xers are juggling their own millennial kids while also taking care of aging baby boomer parents. Our next two metrics look at schools and eldercare because many Gen Xers will be relying on both.
4. School ratings
Both cities have great school options for families, but for our scoring we looked at the overall rating for K-12 public schools from niche.com. In a comparison of 67 public schools in Pittsburgh versus 315 public schools in Philly, the two cities received these overall grades:
Pittsburgh: B-
Philadelphia: D+
Once again, the advantage goes to Pittsburgh. This time, it's not even close, as Philly's overall rating is more than a full letter grade below Pittsburgh's.
Winner: Pittsburgh
5. Elder care
Philly is home to the Hospitals of the University of Pennsylvania-Penn Presbyterian, which is ranked as the No. 1 hospital in Pennsylvania and the No. 19 hospital nationally for geriatrics according to U.S News. Pittsburgh is home to UPMC Presbyterian Shadyside which is the No. 2 hospital in Pennsylvania and ranked 23rd in the country for geriatrics.
In either city, you've got first-class medical options, but we've got to give this category to Philly as its rankings are better.
Winner: Philadelphia
6. Live music venues (good ones!)
The generation that grew up with "I want my MTV" will want their live music back once it's safe again. Both Philly and Pittsburgh have (or had, pre-COVID) a lot of live music options. We looked at Yelp to estimate that Philly has 247 live music venues versus the 'Burgh's 231. But just music isn't enough — Gen X wants a quality music experience. So we also looked at the percentage of live music venues in each city that received at least a four-star rating on Yelp. The results:
Pittsburgh: 68%
Philly: 77%
Both cities have plenty of music venues to choose from and their Yelp ratings are fairly high, but Philly edges out Pittsburgh on this one.
Winner: Philadelphia
Overall winner
Although both cities have a lot to offer Gen X, the overall winner is Pittsburgh. The Steel City came out on top in four out of six categories, including unemployment rate, average household income, cost of living, and school ratings. It wasn't far off in the elder care or live music venues categories either.
Philadelphia had a good assessment for the most part, but it fell short in the cost-of-living and school rating categories. So if you're a Gen Xer deciding between living in Pittsburgh or Philadelphia, just know the data recommends Pittsburgh as the better fit.

Join AARP and Double Your Number of Interviews Within 60 Days
Learn More
Earn Great Pay Working From Home
Free 3-class intro teaches you how to launch a bookkeeping business
Access the training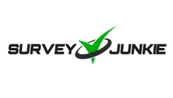 Learn More