With the current state of the economy and high inflation, many people are looking for creative ways to boost their bank accounts and save money — as well as wondering how to make money online.
We've rounded up a long list of online and offline side gig ideas to help you choose something that fits your lifestyle, talents, and personal interests.
Some of these popular ways to make extra money don't even require you to leave your house and just require an internet connection.
If you're looking to start a new income stream in your spare time, or just find a new fun way to make money fast, check out this list.
How to make money online
1. Take surveys for money with Survey Junkie 
Participating in market research is a great way to impact the future of business and a surefire way to make quick cash from your couch. Most survey sites match you with personalized online surveys and let you pick the ones that matter to you, so it might even be interesting to do.
You will get paid for sharing your opinion, typically either as cash back or gift cards. The best survey sites have a variety of payout options. Most will let you answer surveys from your smartphone or give you a bonus for getting your friends to join as referrals.
Survey Junkie, Branded Surveys, and InboxDollars are some of the more well-known sites, but there are plenty of others and you can answer surveys on more than one site to stack your side hustles and make even more easy money.
2. Get paid to watch videos with Swagbucks 
If you spend some time every day watching movie trailers and entertaining videos, you can get paid for your browsing habits. Swagbucks lets you earn points for watching videos, finishing surveys, or just surfing the web.
You can then redeem your points for gift cards from popular retailers or for cash via PayPal. You'll even get a $10 bonus just for signing up.    
... Read our Swagbucks review
3. Eliminate forgotten bills with Rocket Money
Making extra money isn't just about increasing your income. It's also about reducing your expenses. Chances are you have a few free trials and subscriptions you've forgotten about that are quietly draining your bank account.
Fortunately, there are a number of apps and services that can quickly find these hidden leaks in your bank account. Rocket Money works by having you connect your bank accounts and then automatically finds recurring bills for you to review.
Rocket Money can cancel any unwanted subscriptions for you, saving you the time and trouble of doing it yourself. The app can negotiate lower fees for existing bills — like your cell phone or cable bill — all without you ever having to pick up the phone.
... Read our Rocket Money review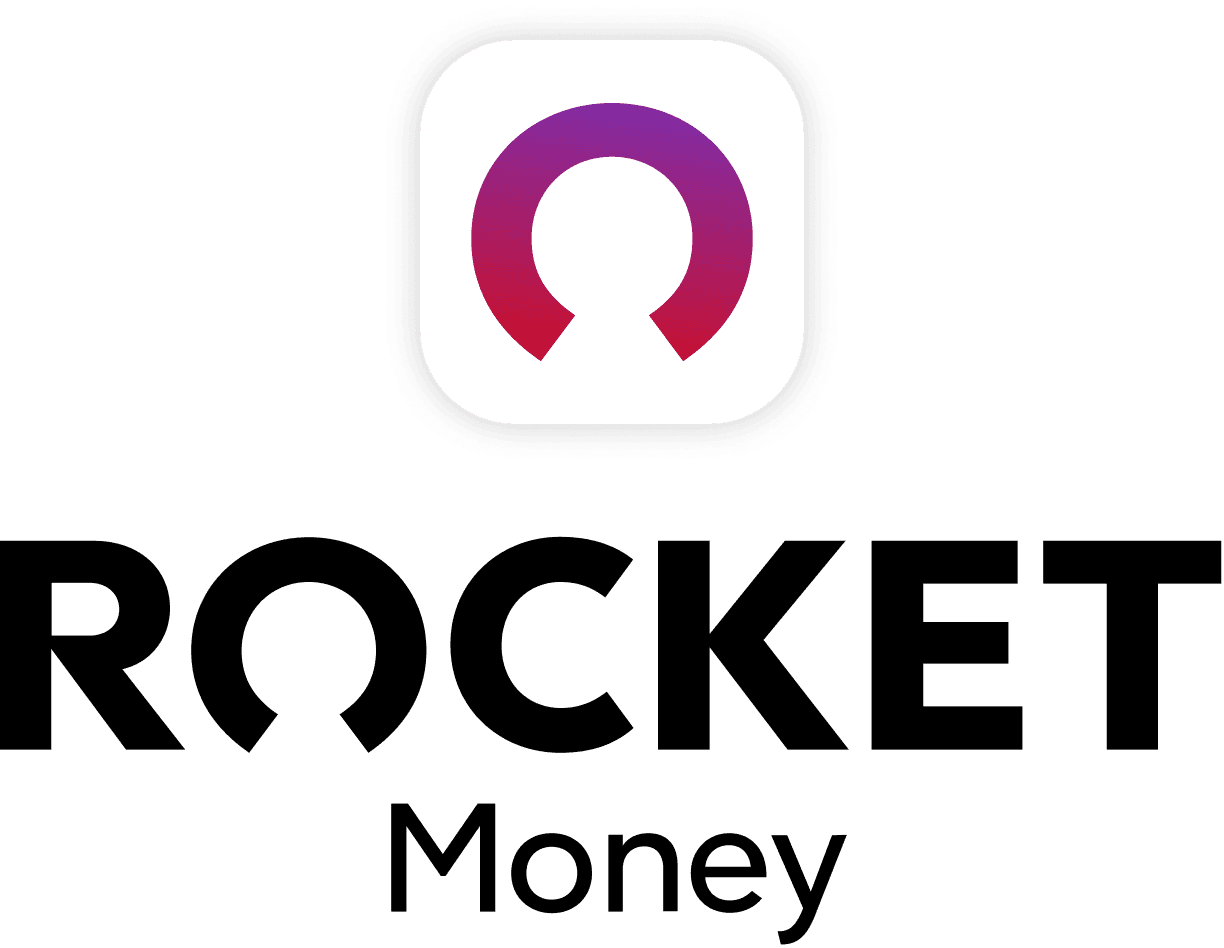 Rocket Money Benefits
Automatically find and cancel subscriptions
Slash your monthly phone, cable, and internet bills
Save an average of up to $720 a year
4. Sell stuff on Amazon with Jungle Scout
Whether you choose to resell or manufacture your own product, Amazon can put your items in front of millions of shoppers. And if you use Fulfilled by Amazon, Amazon will even store, pack, and ship your items for you.
It's not hard to figure out how to sell items on Amazon, especially when you use a tool like Jungle Scout to guide you through the process. The platform helps you source high-demand physical and digital products to resell, find qualified suppliers, and track your sales and expenses.
You might also consider selling through Shopify, an e-commerce platform that supports millions of businesses. You could sell with Shopify even if you don't have products in your possession. With dropshipping, you can sell items that are packaged and delivered directly from the supplier.
5. Become a social media influencer
Social media can be a great way to make money online. One way is to grow your own social media accounts and become an influencer. As with blogging, you can partner with brands or use affiliate marketing to monetize your social media presence.
If you're savvy with social media and have a proven ability to collect Instagram or TikTok followers, you may also be able to get a side job or full-time gig managing social media accounts for others.
6. Sell your photos on Shutterstock
If you're a shutterbug who enjoys taking beautiful pictures and posting them on Instagram, you could get paid for your hobby.
Sites like Shutterstock let you upload your best photography and pays you every time someone downloads one of your pics. The more photos you contribute, the more you'll get paid. You might have the pleasure of seeing one of your pics on a big brand's website.
7. Freelance online
Freelancers are always in demand for people looking to outsource skills they don't have. If you know how to do something useful, you can advertise your services on sites like Upwork, TaskRabbit, Fiverr, UserTesting, and Amazon Mechanical Turk.
You might become a virtual assistant, offer graphic design services, format Kindle books for authors, do data entry, or even become a freelance writer.
Because you get to be the boss, you'll have flexibility in setting your schedule. That means you can pick up freelance gigs outside of a full-time job to earn extra income. Eventually, you may even gather enough clients to freelance full-time if that's your goal.
8. Start a website or blog
If you build a website or blog that gets enough visitors, you can monetize it. If you're not sure where to start, just try writing on a niche topic that you're knowledgeable about.
To make money off the website, you can use Google AdSense to earn money for advertisements on your site, or you can find products that relate well to your content and earn money through affiliate marketing.
When readers click an affiliate link on your website and make a purchase, you'll get a commission, and you may even get paid per click. You can also start an online store if you have services or products to sell or host a podcast to share your knowledge.
What's more, writing content for your own website or blog could lead to freelance writing work. If becoming a blogger sounds good to you, here's how to start a successful blog.
9. Start a YouTube channel
If you have skills or knowledge to share, you may be able to get an audience on YouTube. Once you have at least 1,000 subscribers and 4,000 public watch hours in the previous year, you can monetize your channel and earn ad revenue through Google AdSense.
You might also use your channel to sell related products or services. For example, you might direct viewers to an online course or e-book that you have for sale. Or you might provide longer content on another platform for a fee. 
How to make money offline
10. Deliver food for DoorDash
When hungry folks need meals and groceries delivered, you could be the hero who shows up at their door with the goods. If you can provide friendly customer service and have access to a bike or car, consider working for a delivery service as an independent contractor.
You'll typically use a mobile app to receive orders, then you just pick them up and deliver them to customers. Like many of the best side hustles, food delivery allows you to make your own hours. Pay varies, but you keep 100% of your tips.
Some services you could work for include Instacart, where you pack and deliver orders from local grocery stores, and DoorDash and UberEats, which require you to pick up and deliver meals from local restaurants.
11. Rent your car out with Getaround
It's easy to earn passive income renting out your car when you're not using it. Car sharing marketplaces like Getaround and Turo allow you to list your car for rent. 
Both companies provide robust insurance coverage, so you'll be well-protected if something happens to your car. Getaround even offers keyless entry — users unlock your car with their mobile phone, so you never have to meet the renter.
... Read our Getaround review
12. Drive for Uber or Lyft
If you enjoy meeting new people and exploring your city, rideshare driving could be a great way to make money from the comfort of your car. You can choose your own hours — simply open the rideshare provider's app and accept a ride whenever you want to start working. 
Some rideshare services even allow you to cash out instantly. Although Uber and Lyft are the better-known services, there are other rideshare companies out there.
13. Walk or house-sit dogs with Rover
If you want a job that puts a smile on your face, consider becoming a dog walker or dog sitter as a way to use your free time to make extra money. With Rover, you can earn good money with on-demand dog services while you create your own schedule and set your own prices.
As long as you have prior pet experience, you can offer services like dog walking, pet boarding, pet sitting, housesitting, or grooming. Plus, you get paid just two days after you complete a service.
14. Become a handyperson on Thumbtack
If you enjoy fixing things, consider offering your services as a handyperson. You may want to start by doing some work for friends or neighbors and collecting testimonials.
You can list your services on a platform like HomeAdvisor Pro and Thumbtack to get sales leads.
Be sure to respond to customers promptly, provide superior customer service, and ask satisfied customers to write a review. Ultimately, you may want to create your own website advertising your services as well.
How to make money from home
15. Rent out your garage on Neighbor.com
We live in the age of "stuff," and it's often a struggle to find a place to put it all. When most people's garages and attics are filled to the brim, they're often forced to pay for expensive storage units.
Enter Neighbor.com. This person-to-person platform lets you lease unused storage space in your home, garage, or property to people in your neighborhood. They get a better rate than traditional storage units and you make money with that unused space in your garage.
... Read our Neighbor.com review
16. Sell your old electronics with Decluttr
If you have an old phone or laptop you no longer use, knowing how to sell your used electronics can be an easy way to make some money fast. You could sell to an individual on Craigslist or Facebook Marketplace, or you could use an online resale marketplace like eBay.
There are also companies that will buy your used electronics, but you won't be able to set your own price. With Decluttr, you get free shipping and payments via direct deposit or PayPal. Retailers like Best Buy and GameStop also buy used electronics.
17. Start a business
If you have good business ideas, whether it's an online business or a sticks-and-bricks business, the first step in learning how to start a business is to write a business plan to think through the details and costs.
You'll need to secure funding for your business, whether that's a small business loan, a business credit card like Ink Business Cash® Credit Card, or crowdfunding. You should also open a business bank account. 
You'll also need to decide on your business model, register your business, follow any licensing requirements, and get your tax ID number. Don't forget to secure the domain name and create a new company page on LinkedIn to share with your community.
Check out our Ink Business Cash Credit Card review.
18. Sell your old clothes
If you have gently used clothing that you no longer wear, you can turn your old stuff into extra cash. You have a few options when it comes to selling your clothing, shoes, and accessories:
Take your high-quality items to a resale boutique or consignment shop
Send your items to an online resale site like ThredUp or Material World
Sell your items locally on Craigslist, Facebook Marketplace, or LetGo
Using a resale platform will typically result in higher earnings since you'll be able to set your own pricing. Most online resale platforms also send you prepaid shipping labels that make the process hassle-free.
19. Expand your skill set
Taking online courses or certification programs can help you appear more valuable in the eyes of your employer. That could help bolster your case the next time you ask for a raise or promotion. 
Some employers may offer to fund continuing education courses, and there are also plenty of free online courses you can take to improve your skills.
20. Help others increase their skills
If you already feel highly skilled in a certain area, you can help other people learn more. You could get into online tutoring or create step-by-step templates on how to build something. 
Become known as someone who can answer questions for beginners, and you might have a shot at making some amount of money with your knowledge. 
21. Sell your crafts on Etsy
Etsy is an online marketplace that allows creators and curators to sell everything from handmade items and artwork to vintage items and t-shirts. It's easy to start your own Etsy shop, and the listing fee is quite low. 
Keep in mind that when your item sells, you'll also pay a percentage-based transaction fee and a payment processing fee, so you should build those costs into your selling price.
If opening an Etsy shop fits your idea of becoming a business owner, here's everything you need to know about how to start an Etsy shop, along with some Etsy shop ideas to get you started.
22. Have a yard sale
If you need to declutter your home and need a way to quickly make $1,000, consider having a yard sale. Depending on what you have to offer, you can make a lot of money with a yard sale. 
You might be surprised by how much you earn while getting rid of old furniture, gently used clothing, tools, your kids' old toys, and more.
Set your prices a little higher than you're willing to let the items go for, so you'll have room for negotiation. To make a little extra cash, you can sell snacks and beverages at your yard sale as well.
23. Start a subscription box service
Subscription boxes are wildly popular, so if you have an idea for a monthly item or themed package, consider selling on Cratejoy. Your box will get the attention of four million monthly site views, and there are no monthly fees, just transaction and payment processing fees.
You can either buy products in bulk and combine them into packages or sell something handmade. If you're offering something unique at a competitive price, you could turn a subscription service into a business that makes you fun and easy cash.
24. Host an experience on Airbnb
Airbnb isn't just for renting out your spare room (though that's another great way to snag some extra cash). You can also host in-person and online experiences to share your skills, knowledge, and passions with others. 
You might teach a music lesson or cooking class, take travelers on a walking tour, teach yoga or meditation, or put on a magic show. 
If you can dream it up and there's an audience for it, you can list it as an experience on Airbnb. You'll also be able to set your own prices and host on your schedule.
25. Find a new job
If you're stuck in a low-paying job that you're not passionate about, it's probably time for a new role, a new employer, or a complete career change. 
The best jobs for you will be ones that accommodate your lifestyle, provide enjoyable work, and pay a salary you can live comfortably with.
FAQs
How can I make $100 a day?
There are many ways to make $100 per day, including taking a part-time job, driving for the gig economy, or becoming an entrepreneur. The best way to make $100 a day might be to find something you enjoy or have an aptitude for so it's easy for you to get started.
How can I earn money by sitting at home?
Different websites and apps offer the chance for you to take surveys and perform other tasks while sitting at home. Our list of money-making game apps is a great place to start if you're looking to make money on your phone. 
 Additionally, you might also consider investing as a way to grow your wealth. Or you could create a home-based startup business to begin earning money. 
How do I make an extra $1,000 a month?
Depending on where you live, there might be different ways to earn an extra $1,000 per month. You might be able to drive for various rideshare or shopping companies or get a part-time job. 
You could also start a business or freelance to potentially earn an extra $1,000 per month. This may require learning a new skill, but you might be able to learn in your spare time online.
How can I succeed at making money?
The process for succeeding at making money is different for everyone. However, you're more likely to find success when you can fulfill a need and are consistent in what you do. 
Consider the needs of your community and where they align with your skills or passions. That could be a good place to start when you're envisioning ways to be successful at making money.
Bottom line
There will likely be many times in your life in which you need to pick up some extra income. You might lose your job, have your hours cut, or move to a more expensive city. 
You might also be planning for a large purchase, such as a house or car, or starting a family. Maybe you just want to crush your debt or you have your sights set on early retirement.
Whatever the reason, there are myriad ways to earn the money you need to meet your goals. Side hustles are no longer just about babysitting or participating in focus groups. They can also align with your passions.
We suggest picking something that fits in your schedule, is aligned with your interests, and sounds fun — and then just dive in!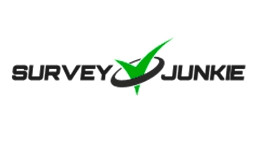 SurveyJunkie Benefits
Over $1 million paid out to Survey Junkie members monthly
Completing three surveys a day can earn you up to $40 a month
Trustpilot rating of 4.5/5 with over 30,000 reviews