If you've been following the news lately, you've likely heard rumblings about an impending recession. The signs of one coming are stacking up. The coronavirus pandemic has taken the financial markets on a roller coaster in the past month, with the Dow Jones Industrial Average seeing its worst percentage drop since 1987. The restaurant industry, the travel industry, the hotel industry, the airline industry, the cruise line industry are all reeling. Talks of government bailouts for both companies and workers are making headlines, and on March 15, 2020, the Federal Reserve cut interest rates to nearly zero in an emergency action to stimulate the ravaged economy.
A recession will occur eventually; it's just a matter of when. Bloomberg Economics put together a model to determine America's recession odds, and, according to the tracker, the chance of a recession within the next year currently stands at 53%.
Preparing yourself for market downturns before this happens is important. Here's what you need to know and nine things you should do to get ready.
What is a recession?
According to the National Bureau of Economic Research, a recession is a period of significant decline in the economy. It's widespread, lasts several months or longer, and is usually signaled by a decline in incomes, employment numbers, retail sales, and industrial production.
During a recession, the job market is impacted. Many people might lose their jobs, especially those who work in manufacturing, retail, or hospitality. Even those who keep their jobs will feel the effects. Your company may freeze all pay raises, eliminate bonuses, or even cut your hours.
Banks also tighten their lending criteria. It's often harder to qualify for a loan, like a mortgage or car loan, during a recession. And you could see your investment accounts plummet as the stock market declines.
How to prepare for a recession
A recession is a serious problem, and unfortunately, they happen every few years. To prepare for the inevitable coming recession, follow these nine steps.
1. Create a budget (and stick to it)
If you don't currently have a budget, now is the time to make one. Budgeting is one of the most important financial tasks you can do, but many people it off because they get overwhelmed.
However, making a budget is easier than you think. First, make a list of all your expected income for the month, including your take-home pay from your job and side hustles, if you have them. Then list all of your regular expenses, including utilities, groceries, insurance, and subscriptions.
Your income should be enough to cover all of your expenses with money left over. If it's not or you don't have much wiggle room, you'll have to identify areas where you can cut back, such as eliminating a gym membership or reducing how often you eat out.
If you're not sure where to start, use tools like Mint or You Need a Budget. These platforms will help you through the process and sync with your bank accounts and credit cards to track your spending.
2. Build an emergency fund
Most people don't have enough money in the bank to cover unexpected expenses. Right now, you may be able to use a credit card or personal loan to cover emergencies that arise. However, if a recession hits, credit will be harder to come by, so having access to savings will be essential.
Financial experts recommend you have three to six months of living expenses tucked away in an emergency fund. If that sounds impossible, don't get discouraged. Instead, set a smaller goal — aim to set aside $1,000 in a dedicated savings account with the following strategies:

Open a new bank account: Open a new savings or checking account that's completely separate from your normal checking account. This will make it harder to access the money, which will help you save your hard-earned cash. Plus, you might get a bonus for opening a new account.
Set up automatic deposits: Set up automatic deposits into your new bank account. Look at the budget you created and see how much money you have left over after you pay all your expenses. Take a percentage of the remaining amount and set that as your automatic deposit amount. Even if you deposit just $25 per paycheck, you can build up a safety net over time.
Sell unused stuff: Most people have hundreds of dollars of unused stuff in their homes, such as clothing, accessories, furniture, old toys, or sports equipment. If you have anything you're not using that's cluttering up your home, consider selling it on eBay, Poshmark, or Craigslist and putting the extra cash toward your emergency fund.
Set aside windfalls: If you get any unexpected cash, such as a birthday gift, tax refund, or bonus from work, put that extra money into your emergency fund.
3. Pay down debt
While the economy is still strong, try to pay down as much debt as possible. Lowering your balances or completely paying off some accounts will give you more breathing room if there's a market downturn, and you'll have fewer financial obligations to worry about if you lose your job or need to take a pay cut.
If you're not sure where to start, consider using the debt avalanche method. With this approach, you pay off your debt by making extra payments toward the one with the highest interest rate. This strategy will help you pay off your debt faster and save money.
4. Polish up your resume
If you haven't updated your resume in a while, take some time to work on it now. Having an up-to-date resume on hand will help you if a recession hits because you'll be able to quickly apply for jobs as they're posted.
Highlight your accomplishments in your previous roles, such as staying under budget, delivering projects ahead of schedule, or producing results through your initiatives. Be as specific as possible, and include numbers or links to your work to prove your claims.
Also incorporate a skills section near the top that highlights your expertise, such as experience with graphic design software or coding languages. It will help hiring managers who are scanning resumes quickly to find the information they need — and encourage them to contact you for an interview.
5. Learn new skills
If a recession hits, many people will be searching for work, which means the job market will be extremely competitive. You can prepare yourself and stand out as an exceptional candidate by learning new skills.
For example, you could learn a new coding language, take a class in technical writing, or hone your public speaking to enhance your knowledge base. You can take classes at your local community college or take a course with professionals in your field through a site like Udemy.
6. Network
It's a good idea to build and strengthen your network before you need to search for a new job. Reach out to old bosses and coworkers, build a strong LinkedIn profile, and attend conferences in your field. Try to meet as many people in your industry as possible, and don't be afraid to showcase your skill set and offer your expertise. If you can help people now, they'll be more willing to give you a hand when you need their assistance finding a job.
7. Explore side hustles
Before a recession occurs, focus on diversifying your income streams. That way, if you lose your job or have to take a pay cut, you'll still have other sources of income and be able to cover your bills.
Side hustles are a great way to make extra money in your spare time. You can work when it's convenient for you as well as scale your side gig up or down, depending on your needs and schedule.
You could drive passengers for Uber or Lyft, deliver groceries with Instacart, or walk dogs for Rover. Check out the best side hustles for more ideas.
8. Download money-saving apps
If you shop regularly and aren't using a money-saving app, you could be losing out on free cash. With apps like Ibotta, you can get cash back when you make your normal purchases in-store or online. For example, you can earn cash back on toothpaste bought at drugstores or juice you buy at the supermarket.
Over time, the cashback rewards can really add up. You could get hundreds in free cash over the course of a year, which you can use to boost your emergency fund.
9. Continue to invest
If you're worried about a recession, you may be considering cutting back on your retirement or investment contributions because you're worried about market drops.
But if you're decades away from retirement, now is not the time to take your money out of the stock market. Continue making consistent contributions to your retirement and investment accounts, even if the market drops initially. Over time, those regular investments will grow and yield higher returns, helping you build long-term wealth.
Managing your finances through a recession
It's no question: Recessions are scary. They can significantly impact your life, affecting everything from your job to your daily finances. However, recessions are inevitable, and you'll likely go through several in your lifetime. The best thing you can do is prepare before a recession actually occurs by figuring out how to manage your money well. If you save money, pay down debt, and build your professional skills, you can weather the worst of the recession and maintain your financial health.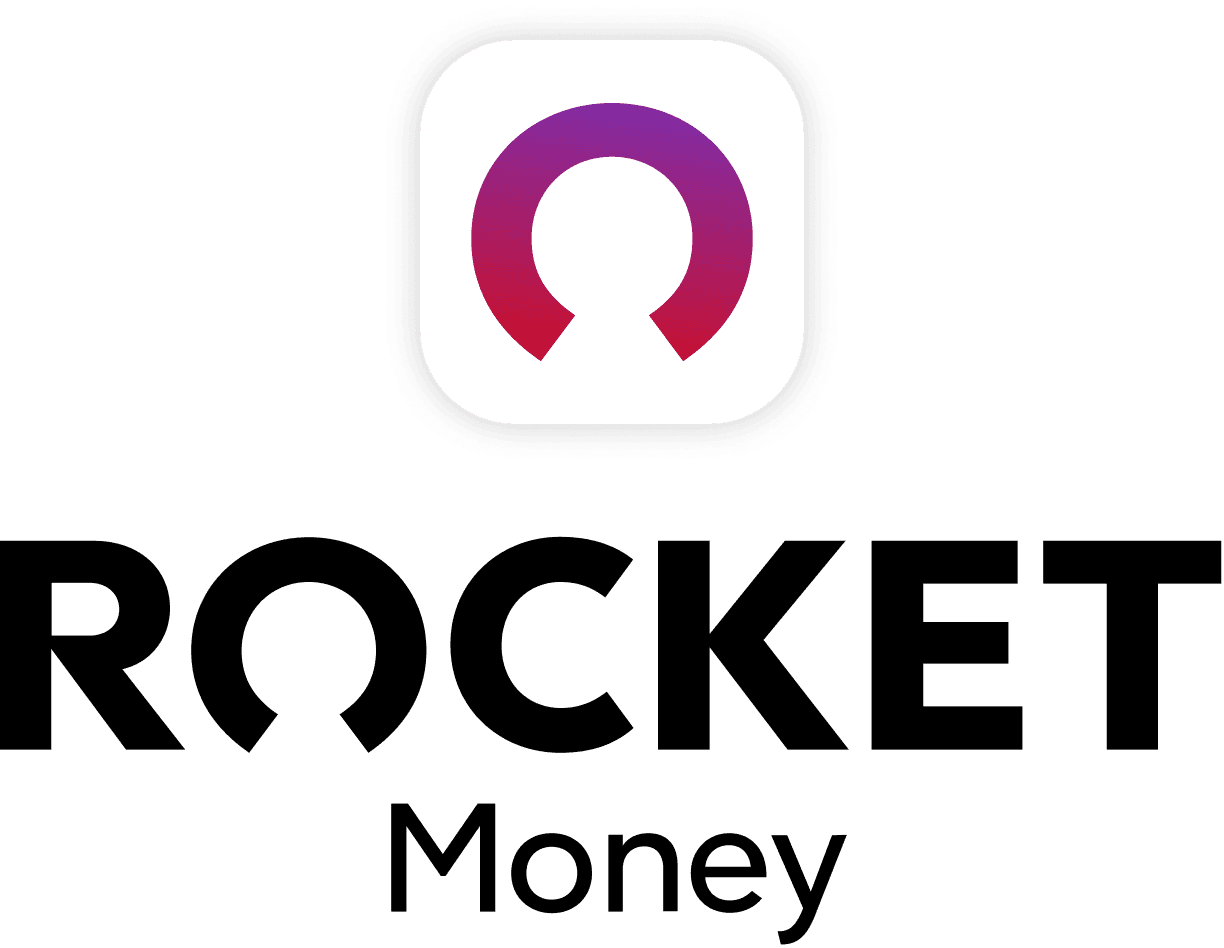 Rocket Money Benefits
Automatically find and cancel subscriptions
Slash your monthly phone, cable, and internet bills
Save an average of up to $720 a year