Investment accounts are among the best ways to plan for retirement. Not only do they help you save money, but they also generate returns, which means you can grow your wealth without too much time and effort on your part.
However, the whims of the market can determine how successful your investments are, which means massive market downturns (such as the 2008 recession) can take a major toll on your retirement savings.
If you worry about how a changing market could impact your savings, keep reading. Here are the 12 best ways to make sure you'll have the money you need to retire comfortably.
Diversify, diversify, diversify
If there's a golden rule of investing, it's this: You need a diversified portfolio. If you put all your investment eggs in one basket (meaning one type of investment or one sector of the economy), you could lose your profits quickly if that investment or sector runs into trouble.
But with a diversified portfolio, you'll have a variety of investments with different levels of risk, including bonds, domestic and international stocks, long-term and short-term investments, and real estate funds. 
Even if one sector of the economy collapses, your investments in other sectors could help you maintain profitability and outlast market fluctuations.
Consider dividend-yielding stocks
Although companies might cut dividend payments during an economic downturn, you can hypothetically rely (at least in part) on the passive income you gain from dividend-yielding stocks while you wait for the rest of your investments to bounce back.
Work with a financial advisor
If you're worrying about the state of your savings (or even if you aren't), it's a good idea to meet with a retirement planner or financial advisor. 
For one thing, it's easy to be scared of things you don't understand — so talking to someone who understands the market can put your mind at ease.
For another, a financial advisor can determine if you're making the best investment choices for your age and financial goals, then help you adjust your portfolio accordingly.
Be smart about how much you withdraw
Common financial advice holds that you can withdraw 4% of your retirement savings in your first year of retirement, then continue to withdraw 4% each year while adjusting for inflation. However, 4% could be too high if the economy is in a tailspin.
You might want to withdraw closer to 3% or even lower, depending on what you can afford. Picking up a gig job, downsizing your home, and curtailing expenses can also help your retirement savings stretch further.
Don't take a lot of risks when the economy is unstable
There's a time and a place for taking risks, and when the economy is in flux isn't it. If you have a diversified portfolio, you won't invest everything into the next disruptive idea, no matter how the economy is behaving.
But during a recession or a period of high inflation, it's even more important to avoid dramatic, all-or-nothing investments.
Instead, focus on making stable investments with returns you can count on (for instance, investing in U.S. Treasury bonds).
Reevaluate your investments once a year
Your investment portfolio shouldn't remain static until retirement. Instead, it needs to change with you, especially as you get closer to retirement. As a rule of thumb, you'll want to check on your investments and rebalance them at least once a year.
Make age-appropriate investments
When you've just started working, you can tolerate a higher level of risk. So if the market goes south, you should still have decades to rebuild your investment savings. 
But if you're only a few years away from retiring, you probably won't have time to regain money lost on a risky investment. A financial advisor can help you make age-appropriate investments that will pay off in time.
Lock in today's higher rates on government bonds
U.S. Treasury bonds are among the safest types of investments, and getting a return is practically guaranteed since they are backed by the full faith and credit of the U.S. 
Interest rates on Treasury bonds are near the highest they've been in over a decade due to the Federal Reserve hiking interest rates over the past year.
Work part-time to improve your cash flow
Whether you're still part of the full-time workforce or have already retired, a side gig can give your budget an extra cushion to help you outlast any temporary market setbacks.
Plus, even if your investments are currently performing well, the income from a side gig can set your mind at ease and help you spend less time worrying about retirement.
A side gig could also fund a fun expense like a bucket-list vacation without requiring you to dip into your retirement funds during an economic downturn.
Avoid selling stocks that are down (when possible)
It's tempting to pull your investments when the market is down — but if at all possible, try to resist the urge. 
Once you cash out, you've effectively locked in your loss by removing the opportunity to regain your profits once the market bounces back — which it inevitably will, though the exact length of time it takes to rebound is always unknown.
Keep the big picture in mind
Daily fluctuations in the stock market aren't signs of a crisis. Instead, they're an essential part of how the market functions. And like we said above, the market historically always rebounds from a crisis, given enough time.
If you're worried about losing your investments, try to take a step back and see the big picture instead of focusing on daily, monthly, or even yearly changes.
Reassess your retirement age
If you're just a few years from your planned retirement when the economy starts to spiral, you might have to make some hard decisions about pushing back your retirement date. 
Part-time jobs and gig work can only bring in so much income compared to the amount you're making at your current job after decades spent in the workforce.
Obviously, health issues, family plans, and unexpected emergencies can all impact whether you can push back retirement or not. But crises sometimes require drastic actions, so if possible, leave a later retirement on the table.
Bottom line
The stock market's inherent volatility can take a toll on your retirement savings. However, generally speaking, you can recoup your potential losses with enough time and preparation — especially if you follow the 12 guidelines we listed above to protect your investments.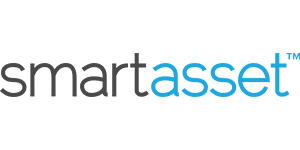 Smart Asset Benefits
Get matched with fiduciary financial advisors
Advisors are vetted and certified fiduciaries
Take the mystery out of retirement planning
Their matching tool is free
Paid Non-Client Promotion