If you've scanned through the app store looking for budgeting or savings apps, you might have come across Qapital. Qapital is a mobile banking app with an automated savings tool that could potentially help you work toward your money goals.
In this review, we'll dig into what Qapital has to offer and who it's right for.
What is Qapital?
Headquartered in New York, Qapital was established in 2012 by founders Katherine Salisbury and George Friedman, a couple who were finding it difficult to automatically pay bills and contribute to savings or investments using their traditional bank accounts. The founders teamed up with world-renowned behavioral economist Dan Ariely to help solve that problem, and Qapital was created.
The Qapital app helps users set goals and then automates savings transfers so you can sit back and watch your balance grow. The app offers multiple membership plans. Signing up for a higher plan tier unlocks extra perks like access to a checking account and investment account. So far, the company has helped over 2 million people better manage their money.
How does Qapital work?
After signing up, Qapital connects to a funding source, such as your bank account, and then transfers amounts to an FDIC-insured Qapital Goals account using certain rules. Qapital has multiple saving rules that you can set up to help work toward your financial goals, whether you're interested in building an emergency fund, saving for a vacation, or something else. These rules add an element of gamification to saving money and can make the process more fun. Here they are at a glance:
IFTTT (If This Then That) Rule: Qapital links to other apps on your phone and transfers savings automatically based on a condition you set, such as reaching a goal on Fitbit.
Apple Health Rule: You can set up a savings deposit to trigger if you meet a goal in Apple Health, such as walking or running a certain distance.
52 Week Rule: This rule automates the 52-Week Savings challenge where you save $1 the first week, $2 the second week, and $3 the third week, and so on for 52 weeks.
Freelancer Rule: Qapital can automatically take a percentage of each freelance payment you receive, making it easier to save on a variable income.
Spend Less Rule: You set a budget for certain stores. If you come in under budget, Qapital will save the difference.
Guilty Pleasure Rule: You choose stores that you're trying to shop at less frequently, and Qapital will transfer a certain amount of money to savings if you can't resist the urge.
Round Up Rule: When you set the Round Up Rule, Qapital will round up purchases you make to the nearest dollar and then save the difference.
Set & Forget Rule: You can set a dollar amount to put towards your goals daily, weekly, or monthly and Qapital will transfer money for you automatically.
Payday Divvy (Complete and Master plan only): You tell Qapital the percentage of your paycheck you'd like to deposit into separate areas of your budget. Each time you get paid, Qapital will calculate the dollar amount and divvy up your money across your spending and goal accounts.
Once a savings rule is triggered, transfers from your bank account to Qapital usually settle within a few business days. If you want to take money out of your Qapital account, withdrawals can take one to two business days as well.
Qapital also offers a handy spend tracking tool, Spending Sweet Spot, which offers custom budgeting features and allows you to track your weekly expenses at-a-glance. There's also an investment component, which we'll discuss in a minute.
Qapital membership plans
Qapital offers three membership plans — Basic, Complete, and Master. Each comes with different capabilities and different pricing. Here's a breakdown of what you get with each:
Basic ($3 per month): Create unlimited savings goals with an FDIC-insured Qapital Goals account and use savings rules.
Complete ($6 per month): Everything in the Basic plan tier, plus a checking account with a Qapital Visa Debit Card, spend tracking tools, and investment accounts.
Master ($12 per month): All of the Basic and Complete features, plus the ability to manage money with a partner, access to exclusive webinars, and the first look at new features.
Before committing to a paid plan, you have the option to try out Qapital during a 30-day free trial.
Qapital account types
Qapital offers three different account types. As highlighted above, the account types you get access to will depend on your membership tier. Every member gets access to the Qapital Goals account. This account is FDIC-insured up to $250,000 and is designed to help you meet savings goals.
Complete and Master members get access to the Qapital Spending account with a Qapital Visa Debit Card, which is issued by Lincoln Savings Bank. This account is for everyday transactions. You have the option to set up direct deposit, make debit card purchases, and use your account as a funding source for your Qapital Goals account.
Additionally, Complete and Master members who have a Qapital Spending account have the option to open an investment account with Qapital to save for long-term goals, such as a down payment or building a retirement nest egg. The money you invest is put into a portfolio of exchange-traded funds (ETFs). There are five ETF portfolios to choose from with risk-tolerance profiles ranging from very conservative to very aggressive.
Who is Qapital right for?
Qapital could be right for anyone who's wondering how to save money without too much effort. It makes saving fun and simple. With a Qapital account, you can choose to set up savings automation rules and have them work for you behind the scenes. Also, if you're looking for an uncomplicated way to invest outside of your 401(k) at work, setting up an ETF portfolio with Qapital could be an easy way to get started.
That said, keep in mind that money in an investment account isn't guaranteed — you could make money or lose money depending on what happens with the market. For this reason, you may not want to stash all the money you have for emergencies in a Qapital Invest account since there's a chance it could not be there when you need it.
How much can you save with Qapital, and is it worth the monthly fee?
On average, Qapital Basic members save $1,500 per year, Complete members save $4,300 per year, and Master members save $5,000 per year, according to the Qapital website. But ultimately, how much you can save with Qapital depends on the goals you have and the automation rules you set up.
Whether Qapital is worth the monthly membership fee depends on how much it might save you. For instance, if you're able to save $2,000 more per year using the app, the $36 fee you'd pay annually for the Basic membership could be worthwhile.
Maximizing your savings with Qapital
Adjusting your spending habits could free up more money for Qapital to deposit into your various goal accounts. Here are some tips to maximize savings:
Use a budgeting app to track everyday spending and cut back on expenses so you can increase Qapital savings contributions.
Revisit the subscription services you're signed up for every so often and cancel what you no longer use; automate the savings from bill cancellations into your Qapital account. Rocket Money could help make it easier to manage your subscriptions.
Consider using coupon apps like Honey when shopping to save money and then reroute this savings to your Qapital account. (Read our Honey review.)
Try to increase your Qapital contributions each time you get a raise or earn extra money from a side hustle so you can grow your balance faster.
Common questions about Qapital
Is the Qapital app safe?
Qapital uses data encryption and never stores information like your Social Security number. Accounts have password protection, fingerprint ID, and remote lock for added security.
Is Qapital FDIC-insured?
Qapital Goals accounts are held at an FDIC-insured bank partner, which means your money is covered up to $250,000. Money in a Qapital Invest account is not FDIC-insured. That's because the FDIC only covers deposit accounts. However, your investment with Qapital is SIPC-protected, which means up to $500,000 ($250,000 in cash) is covered by the Securities Investors Protection Corporation (SIPC) should the company fail. It's important to note that SIPC insurance doesn't offer protection if you lose money due to market declines.
Which is better, Qapital or Acorns?
One isn't necessarily better than the other. In fact, both have some similar features.
Qapital and Acorns both have a round-up feature where you can round up your purchases to the nearest dollar and save or invest the difference. They both also offer spending accounts and investment portfolios.
That said, one could be better than the other for you, depending on your goals. Qapital is primarily a mobile banking app that lets you set up creative savings rules. The ETF investment portfolio option is an additional feature.
Acorns, on the other hand, is an investing-focused app where investing tools are the main draw. With Acorns, you can invest money for retirement in an IRA using Acorns Later. You can also invest for your child in a UTMA/UGMA account through Acorns Early.
If your priority is topping up your savings account balance, Qapital could potentially be the better way to go. If your focus is investing, Acorns might offer more options.
How to sign up for Qapital
If you want to start saving with Qapital, here are the steps for getting started:
Download the app. It's available for iOS and Android for free.
Create an account. Qapital will ask you what goals you're working towards and then asks for your phone number to set up an account. You can choose which Qapital account tier best meets your needs.
Link your bank account. You'll be asked to link an external bank account. This will be your funding account that Qapital pulls from for automatic savings transfers.
Set up goals and rules. You can set up money goals and savings rules to get started stacking cash.
Other ways to grow your savings
If Qapital doesn't sound like the app you need, you could consider many other money-saving and budgeting tools. For people who are having trouble finding money to save, Rocket Money could be a better option. Rocket Money offers a variety of budgeting and saving tools, including bill negotiation. (Read our Rocket Money review.)
If you need help figuring out how to manage your money, an app like Simplifi by Quicken could be worth a shot. Simplifi connects to your accounts so you can review balances and transactions in one dashboard. With Simplifi, you can create spending plans with budget categories. (Read our Simplifi review.)
The bottom line
Qapital aims to take the hassle out of saving, and it could be a good addition to your personal finance toolkit. It allows you to manage multiple savings goals in one place with automated deposits. Qapital might not take the place of a formal budget that gives you a spending plan, but it can help you stash away money for short- and long-term financial goals. If you need help budgeting, consider some of our picks for the best budgeting tools instead.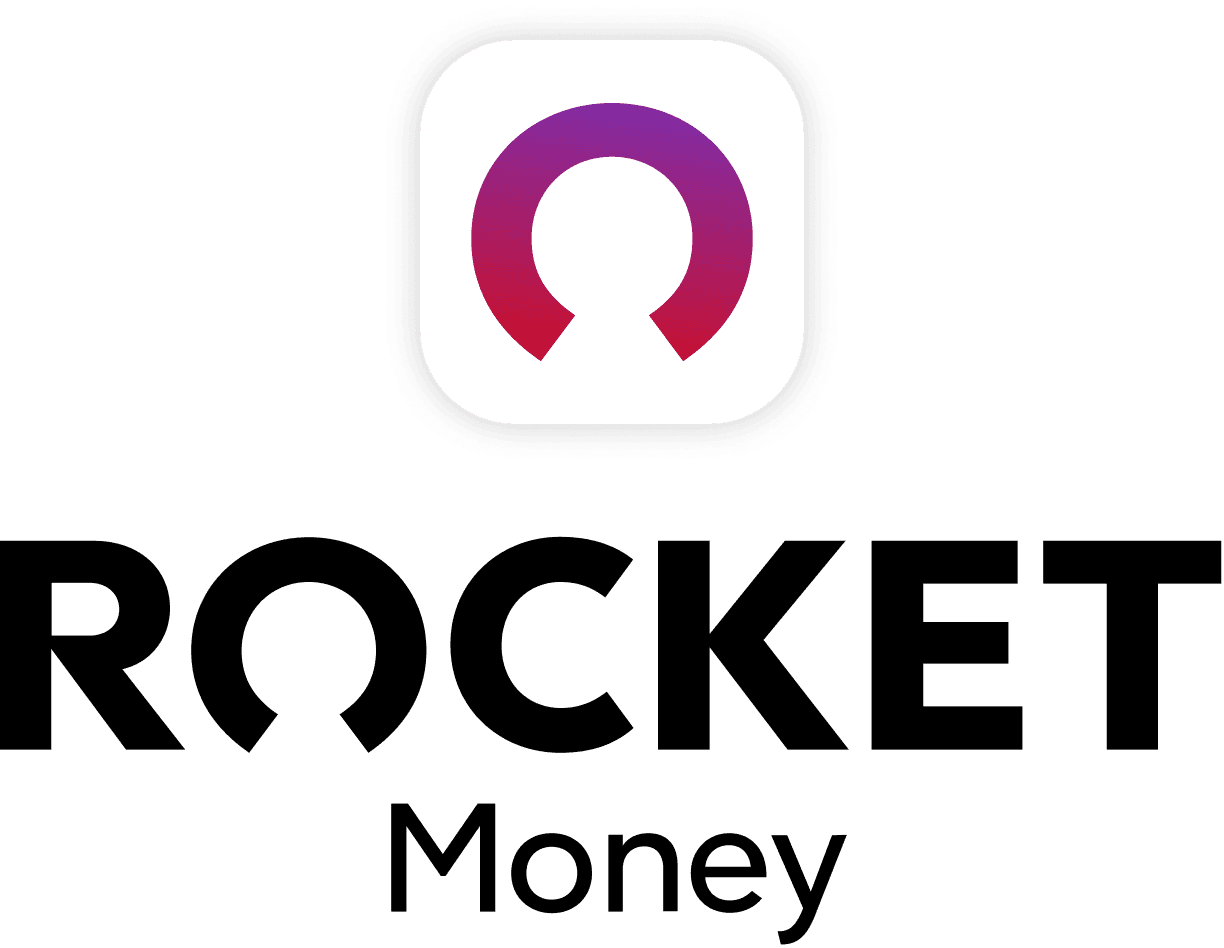 Rocket Money Benefits
Automatically find and cancel subscriptions
Slash your monthly phone, cable, and internet bills
Save an average of up to $720 a year