Sometimes, retirement feels incredibly far away — but it can be closer than you think, especially if you plan to retire early.
If you are part of a couple, it is important to get on the same page about retirement. Things really do change when you give up your 9-to-5 and embark on post-work life.
Start with these 10 critical questions couples should ask each other before retiring.
How will we address charitable giving?
Not everyone wants to give to charity, and that's perfectly OK. But if you're already donating to specific charities or plan to do so in the future, talk with your significant other about how you will approach charitable giving during retirement.
When you're trying to make your nest egg last as long as possible, you must plan for all the expenses that can impact that, including giving to causes.
Can we take any of our insurance coverage with us?
If you have insurance coverages at work — such as health insurance or life insurance — some of them may be portable. That means that even after you retire, you might have some continuity in your insurance coverage.
However, this is not an option with every job. And even if the coverage is available, you might be able to get it at a better cost on your own. Make sure you understand your options, including which one is right for you.
How are we going to spend our time in retirement?
In many ways, retirement is freedom: You get to shape how you spend your time. From learning a new hobby to traveling more often, the world is truly yours to explore.
It's important to talk as a couple about how you will live out those retirement years. You must create a new routine, preferably one that focuses on the things you've always wanted to do.
How will we pay for health care costs?
Health care is one of the top concerns for retirees. As you grow older, health care costs tend to rise. Between regular doctor visits and end-of-life care, the price tag can be sharply higher than it was during your working days.
It's important to face this issue head-on. If you have a health savings account that still has money in it, retirement is a great time to use those funds. Also, discuss other possible sources of funding for this unavoidable expense.
When should we take Social Security?
Social Security can be taken as early as 62, and there are both advantages and disadvantages to filing for your benefits that early.
However, experts typically advise waiting if you can. If you already have other retirement-ready income from real estate or an investment portfolio, you might want to delay taking Social Security.
The Social Security Administration has online calculators that can help you figure out what works best for you and your partner.
Pro tip: Crushing your debts before retirement will leave you in a much stronger position to weather the ups and downs of post-work life. So, start paying down those obligations today.
How much money will we keep in stocks?
A typical rule of thumb in investing is that the closer you get to retirement, the more conservative you should become as an investor. This means the asset allocation of your portfolio might lean less heavily on stocks and more toward bonds as you age.
Yet, it doesn't have to be that way. For some people, a more aggressive approach can make sense. But choosing that route increases risks.
Talking as a couple about asset allocation — and possibly bringing a financial advisor into the conversation — gives both parties a chance to iron out their thoughts on the subject.
Have we created an estate plan?
An estate plan covers how you want all of your assets handled after you're no longer here. If you don't have an estate plan, an attorney can work with you to build the right set of documents to protect your loved ones and honor your final wishes.
Sure, there are some DIY estate planning kits floating around. But since this is so state-specific — and so important — calling in professionals is never a bad idea.
Will we move to somewhere new?
Deciding whether to move during retirement can be a vexing topic. Even if you have lived in the same location for years to be close to work, that doesn't mean it's the best place to be for the rest of your life.
Yet, moving has its challenges. The cost of living varies by location. Your nest egg might be fine in Missouri, but much smaller in California. How will you bridge the gap? What will you do if you have to leave family and friends?
Your social life in retirement is important for your mental health and sense of connectedness. This is a topic you definitely want to discuss in detail with your partner.
Will we spend all of our money in retirement or leave some behind?
You've worked a long time to build that nest egg, and retirement is when you get to enjoy it. But as a couple, you need to discuss how to balance retirement desires with leaving something behind for your loved ones.
Make sure that the two of you are on the same page. This is where couples can discover that they have opposing views on an important topic.
How much time will we spend together?
In some ways, this is the most crucial question in the bunch. Once you retire, you are likely to have many more opportunities to spend time with your partner. Is that OK? Or will you drive each other crazy?
Don't skip this conversation. Make sure you are of like minds about how much time to spend together, and how much time you need apart.
Bottom line
Talking about retirement can often leave you with more questions than answers. But don't worry — such temporary confusion is perfectly normal.
Discussing your retirement wants and needs with your partner is a great way to increase clarity about retirement. Perhaps you will find that you agree on living modestly during your golden years. Or, maybe you want a more active retirement, which could require you to find extra sources of income to fund your adventures.
Whatever you decide, make sure you discuss these matters openly. Steer conversations away from panic and into proper planning. You got this.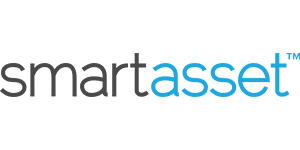 Smart Asset Benefits
Get matched with fiduciary financial advisors
Advisors are vetted and certified fiduciaries
Take the mystery out of retirement planning
Their matching tool is free