So you're ready to sit down and work on your taxes. For some taxpayers, finding and using the best tax software out there could be an easy way to file a tax return. For others, going a more traditional route with an accountant might be a better idea.
Either option could help make your life easier, as doing taxes on your own can often be a complicated affair. Here are some reasons why getting a little help can end up being a big advantage.
Risk of tax return errors
One of the biggest factors to consider when deciding whether to do your taxes by yourself is to think about how a mistake on your returns might cost you later on. A little math error on your taxes could become a costly bill if the Internal Revenue Service audits you.
Tax return software or using a professional accountant might be more precise and they may help limit tax mistakes you could make doing your taxes on your own.

Finding the best tax deductions
Lurking in tax laws are possible deductions the average taxpayer may not know about, and missing out on these could end up costing you money. For example, did you know that the IRS allows for potential tax deductions for property taxes, medical costs, and even gambling losses? Tax software or personal accountants will ask you questions that can help you keep the right amount of money in your pocket.
Pro tip: Think about the clever moves you can make with your tax refund money before you received it and start spending it. 
Major life changes
Major life events can have a big effect on your tax return. Getting married, having a child, or filing for divorce all affect the tax forms you file with the IRS. Death can also affect taxes, particularly when it comes to any inheritance you may receive or tax liability for the deceased. Other major life events like moving or being affected by a natural disaster could also impact how much you owe. 
It's a good idea to hold on to any bills or statements related to a change in filing status to help calculate accurate costs or deductions.

Saving time on tax prep
Let's be honest: Taxes take time. You have to collect all the paperwork, then figure out which forms you need and the deadlines to file them. Why make things harder by doing your taxes on your own?
Tax software or a tax preparer can help you sort through what you need to get your taxes done. They may be able to file your documents for federal, state, and potentially even local taxes quicker than if you were filling out the paperwork on your own.
Changes due to COVID-19
The coronavirus pandemic might have had a significant impact on your annual tax returns, which you may not even have known or benefited from if you did your taxes on your own.
The American Rescue Plan Act, passed in 2021, may have affected your tax bill then. However, these tax benefits will eventually either revert to what they were before the American Rescue Plan or expire. An accountant can be helpful to know how things are different this year. 
Planning ahead for future tax issues
This won't be the only year you're filing taxes. Whether we like it or not, it's every year. Using an accountant or tax software can set you up for easy tax filings for years to come, and likely make the preparation process more streamlined since they already have some of your information.
In addition, either software or an accountant might be able to help you in setting up a running checklist during the year for paperwork and possible deductions. This will avoid the last minute scrambling to get everything together.

Where to get tax prep help
So, who is going to do your taxes? There are several options, so you don't have to go it alone.
You can probably find a personal tax accountant locally. In addition to Certified Public Accountants, or CPAs, there are also preparation services like H&R; Block that can help you prepare your taxes. H&R; Block also has online software you could use.
Tax software asks questions about deductions you're forgetting or may even have online customer service allowing you to chat with a specialist if you get stuck. There are a number of different services available. For info on a few of the more popular ones, check out our comparison of three popular online tax filing options.
Bottom line
In 2021, a Gallup poll found that 50% of Americans thought their federal taxes were too high. But taxes at federal, state, and local levels also have deductions, adjustments for life changes, and even temporary regulations due to the coronavirus pandemic. All of which can still get confusing.
To ensure you don't throw money away by missing out on anything that could benefit you this tax season, think about whether getting a little help on your taxes could help to navigate your return this year.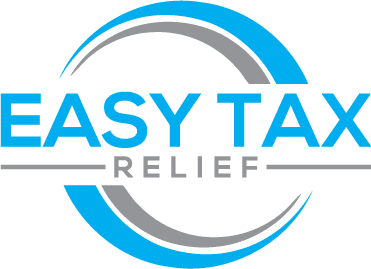 Easy Tax Relief Benefits
Eliminate your tax debt
Potentially reduce the amount you owe
Stop wage garnishments and bank levies
Communicates with the IRS on your behalf