Just because you've been offered a job does not always mean you should take it.
Granted, there are many situations when job seekers feel they must take the first offer they receive, especially if money is tight.
But if you have the luxury of weighing your options, keep in mind that there are several reasons you may not want to take on a new gig. You should not be afraid to say no if something about the job doesn't feel like the right fit.
Here are nine good reasons to turn down a job offer and look for another gig that can help you move beyond living paycheck to paycheck.
No opportunity for advancement
During the interview process, your potential employer will likely ask if you have any questions. Don't forget to ask about future opportunities for advancement.
If the company promotes from within often, it's a great sign. However, if that is not the case, it may be an indicator that this is not the job for you.
The pay is too low
A proposed salary is typically included as part of the initial offer. If the money is simply too low and will not cover your needs — or if you feel it's not enough given your experience — you may be able to negotiate a higher offer.
If the company won't budge, you might need to reject the offer.
Pro tip: Rather than taking a full-time job that you don't like, consider finding part-time work, starting a side hustle or finding another way to generate extra income until you find the right full-time role.
The benefits and/or vacation package isn't good enough
Even if the salary is in the range you were hoping for, a benefits package that lacks benefits you consider necessary — like flexible vacation time, family leave, or solid retirement plan options — might be a deal-breaker.
Make sure you understand the specifics of a benefits package before accepting a job offer. Also, keep in mind that these terms may be negotiable.
The work seems unfulfilling
When you take a job that is not challenging, work can get real boring, real fast. Part of job satisfaction has to do with feeling fulfilled and engaged at work.
Try to get a good idea during the interviewing process of what your daily responsibilities will be. That can help you gauge whether the job is a good fit. If not, it is OK to hold out for something that fits your career goals and ambitions a bit better.
Work hours may be a problem
Job seekers should also use the interview process to get a good idea of what their work hours will be, and decide if such a schedule fits with their lifestyle.
Some jobs may require work on the weekends, at night, or during hours outside of the typical 9-to-5 expectation for office work. So, ask potential employers about hours before accepting a job.
You have a bad feeling about management
Sometimes, you just have to go with your gut. Your supervisor or manager will play an important role in your job, so it's important to try to glean some information about them and their management style during the interview process.
If you notice any red flags — such as if they sound like micro-managers or you catch them disrespecting employees — it might be a good idea to pass on the job.
Small annoyances can grow into major inconveniences and job dissatisfaction when you work for someone every day.
The commute is too much
Daily commute time can have a big impact on job satisfaction and overall happiness. If you have to spend two hours a day in the car to get to and from work, it's going to take a toll on how you feel about the job.
There are plenty of people who enjoy their commutes and welcome the time to unwind, but it's important to be realistic about how much time this will add to your workday. Take these hours spent in a car or public transportation into account before accepting any offers.
There is a lack of flexibility
With many companies offering remote or hybrid schedules, it's more acceptable now to look for flexibility in the workplace. Some workers are fine going into an office five days a week, but others are looking for more flexibility.
Flexibility when it comes to using paid time off days is important, too. A recent study by Sorbet found that 55% of PTO went unused by American workers in 2022, suggesting that many employees don't feel comfortable requesting days off, even when they have the time.
Try to ask questions during the interview process to ensure the company's culture aligns with your needs.
The interview process was unprofessional
If the interview process feels unorganized or unprofessional, it might be an indicator of how the company works on a day-to-day basis.
Everyone shows up late to an appointment every now and then, but if there were multiple mishaps as you interviewed — like a manager forgetting or showing up late for a call, a lack of communication, a lack of timely followup, or all of the above — this could be a big red flag.
Bottom line
At the end of the day, there is nothing wrong with turning down a job offer, even if the reason is simply that you had a bad gut feeling at some point during the interviewing process.
Taking on a new job should feel exciting. So, don't just accept a job offer because you want to quickly boost your bank account. Wait for the job that feels like the right fit.

Join AARP and Double Your Number of Interviews Within 60 Days
Learn More
Earn Great Pay Working From Home
Free 3-class intro teaches you how to launch a bookkeeping business
Access the training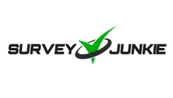 Learn More