Retirement can be an exciting change in your life. But whether you retire early or wait a little longer, it can also cause worry and raise issues you may not have anticipated.
If you are a new retiree (or pre-retiree) with concerns, you're not alone. Here are some common retirement jitters, as well as suggestions for how to get rid of them.
Understand your financial retirement portfolio
Retirees often worry about whether they have squirreled away enough money for all their wants and needs.
If you are unsure whether your portfolio is built for the long haul, consider meeting with a financial advisor who can offer some guidance.
Create new goals
It may have been easy to set goals when you were working. Perhaps you set project goals or had higher expectations for job performance.
Goals can be effective in retirement, too. Work toward them just as you did with your career. Think about setting goals to learn new things or take up a new hobby, for example. And feel free to reward yourself when you reach those goals.
Sell your home to downsize
Many people who retire decide to downsize. A smaller home can reduce costs in areas such as utilities, property taxes, and maintenance.
In addition, you might make a profit when selling a bigger home, and you can use that to pad your nest egg.
Plan structure into your days
Feelings of anxiety and depression may be a simple result of not knowing what to do with yourself now that you're retired. How are you supposed to fill your days?
Setting up a routine can keep you going on a daily basis. It could be something as simple as waking up at the same time every day or having specific places to go, like the gym, a class, or a cafe with friends.
Try different options to see what types of structures work for you.
Reach out to friends and family
One of the great things about being retired is having more time in your day for friends and family.
Think about inviting an old friend to get coffee or meeting a family member for lunch to catch up. Reconnecting with these people can help ease you into retirement.
Find ways to connect with your community
Getting more involved with your local community can reduce retirement jitters.
Check out local volunteer opportunities, for example. Want to try something bolder? Run for local office and spend more time interacting with other residents in your community.
You can decide how big of a commitment you want to make.
Get physically active
Perhaps you were too busy to get active when you were working. Now you can make physical activity a priority and get into shape.
Join a local gym or get in touch with an exercise group with a focus on biking, walking, or hiking.
Consider working part time
It might feel strange to stop going into the office every day to see your co-workers. If you miss your job, consider working part time.
For example, see if your former company is open to you working as a consultant. Or think about taking on a new part-time position with another company in your field — or doing something completely different.
Working part time can make retirement more vibrant, and it helps you earn a little extra money to boot.
Try new hobbies
Is there a hobby you always wanted to pick up but never did because you were too busy with work?
Try that hobby now. You can find other local hobby enthusiasts to help you learn something. Or check with your library or community organization to see if it offers classes to teach you a new hobby.
Be patient with the transition
Remember that retirement is a big change, so be patient with yourself when adjusting to your new life.
Take your time easing into retirement. Make a list of things you want to do, and get started when you are ready. There's no wrong or right answer when it comes to how you're supposed to transition to a new retired life.
Bottom line
Retirement can be a great adventure, but it's also something you (probably) haven't done before.
So embrace the newness of retirement and find ways to put yourself at ease as you move forward into this new phase of life.
If you were careful to grow your wealth during your working years, retirement can be the time to try all of the things you have dreamed of doing for decades.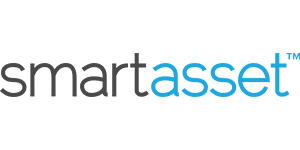 Smart Asset Benefits
Get matched with fiduciary financial advisors
Advisors are vetted and certified fiduciaries
Take the mystery out of retirement planning
Their matching tool is free
Paid Non-Client Promotion