Working from home is a boon for many people. It eliminates hours of commute time every week and offers advantages to those who need more flexibility in their schedules.
Many remote jobs require workers to talk on the phone all day, which can be monotonous and frustrating. Luckily, there are other work-from-home jobs that don't require wearing a headset for eight hours a day.
Following are some great ways to earn extra money in a remote role without having to talk on the phone constantly. As a bonus, many of these positions do not require a college degree.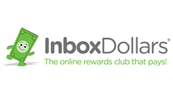 Earn Cash By Going Online
Learn More
Earn Great Pay Working From Home
Free 3-class intro teaches you how to launch a bookkeeping business
Access the training
Chat agent
A chat agent can be a good job if you enjoy communicating with people but don't want to spend all day talking over the phone. In this role, you offer assistance via written messages to people using websites and apps.
There are countless industries you can work in, including finance and entertainment. If you are a fast typer and don't mind sitting at the computer, this is a great work-from-home option.
Freelance writer
Work as a freelance writer offers a lot of freedom. You choose which clients to work with and when to work. You can even set your own rates.
Just understand that the projects do not magically appear: It's up to you to find clients and secure the work.
It can take time to make a name for yourself as a freelance writer, but there are plenty of opportunities. A steady paycheck is not guaranteed, but freelancing can provide a good income with a lot of flexibility in your day-to-day schedule.
Transcriber
Transcribers copy content from another source rather than creating it. You might need to transcribe an audio file or a speech, for example. Once you're done transcribing, you make sure the final product is accurate.
While the job sounds easy, transcribers must have expert proofreading skills and meet the standards of their industry. If you're transcribing live speech, you'll need exceptional multitasking skills. The good news is that there is generally no requirement for a college degree.
Proofreader
Proofreaders can work from home either as an employee or on a freelance basis. You must thoroughly understand the rules of grammar and follow style guides for the industry in which you work.
Proofreading requires you to do more than correcting spelling and finding misplaced commas. Proofreading courses are available online. Once you're an expert, you can proofread for websites, magazines, or authors.
Translator
Businesses and individuals often need documents or other files translated from one language to another. If you are fluent in at least two languages, becoming a translator is an option for working from home.
Depending on your employer, you might still spend time on the phone or over video chat. You can also opt to freelance and limit yourself to choosing translation gigs that appeal to you.
Social media marketer
If you love social media, consider working from home as a social media marketer. Companies hire these marketers to maintain and grow a social media presence.
In this role, you might create and manage ad campaigns, publish content, and monitor a company's performance. Having a bachelor's degree in marketing or something similar can help you land a job as a social media marketer.
You'll need a good understanding of marketing. You'll also likely manage multiple platforms, so expertise in all of them is usually necessary.
Tutor
You can work as a tutor online right from your home. There is a need for tutors in nearly every subject. Apply to become a tutor for several online companies, start your own full-time tutoring business, or work as a freelancer and tutor only when you have the time.
Tutoring isn't limited to college students. Parents hire tutors for children from elementary school through high school. Sometimes, tutors even help adults learn new subjects.
Tutoring is a great work-at-home option for teachers, but there are plenty of tutors without teaching degrees.
Virtual assistant
A virtual assistant is much like a traditional assistant, except you can work from anywhere you would like. You might need to use the phone, whether to speak with your clients or to make calls for them. But in many roles, a good amount of the communication will consist of emailing.
Other duties of virtual assistants include scheduling, data entry, and other administrative responsibilities.
Some virtual assistants are W-2 employees, and others are freelance. If you choose to freelance, you'll have more control over which hours you work, but don't forget you're responsible for taxes as a self-employed worker.
Medical biller
Some medical billers work in an office, but others work from home. While you don't need a degree, having one can help you land a better job. And it's important to take a course in medical coding and billing.
Once you begin working as a medical biller or coder, you will record payments, review records, and prepare insurance information.
Pro tip: Many people work full time in remote positions. However, if you already have a full-time job, consider looking for part-time remote work as a way to generate more cash so you can pay down debts or to build up savings.
Graphic designer
Companies and individuals hire graphic designers for various projects, and many options exist for working from home. You can create book covers, company logos, illustrations, posters, and much more.
You might need a bachelor's degree if you want to work for a company. As with most positions, better credentials will help you get more work.
However, a degree isn't always necessary if you choose to freelance. Many designers have their own businesses and websites, and some use freelancing platforms to land gigs.
Bottom line
Working from home can save you money. There is no need to burn fuel while driving to work and you won't be tempted to buy lunch from a nearby restaurant every day. You might even eliminate your child care bill.
One of the remote jobs on this list might offer the perfect opportunity to move beyond living paycheck to paycheck as you work from the comfort of your home.

Join AARP and Double Your Number of Interviews Within 60 Days
Learn More
Earn Great Pay Working From Home
Free 3-class intro teaches you how to launch a bookkeeping business
Access the training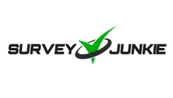 Learn More