You might have big plans to make sure you can retire in 10 years by adding cash from your paychecks to a 401(k) or other retirement accounts.
But you can also make small daily changes to help you save a little extra and help you retire in the next decade.
Here are a few ideas to grow your wealth and boost your retirement accounts if you want to stop working in the next 10 years.
Plan your weekly meals
Planning your weekly meals is an excellent way to ensure you aren't wasting money on groceries by overspending or getting things you don't need.
Check websites or dust off your recipe books to discover easy ideas to add to your calendar. You also might want to prep some ingredients ahead of time, such as cutting up veggies or browning ground beef so it's ready for your recipes.
Make coffee at home
You may be surprised when you realize how much you spend on coffee at a local coffee shop before work each morning.
Some specialty coffee drinks could be costing you $5 a cup. Switching to your own coffee pot at home could save you $25 per work week (or around $100 a month) you can add to your retirement funds.
Bring snacks from home
Snacks can be a good way to stave off hunger in the afternoon at work, but the office vending machine could be eating more of your cash than you expect.
Instead, buy snacks while you're grocery shopping that you can take into work to keep your energy up and cash in your pocket.
Pro tip: One smart Costco hack is buying boxes of snack packs of chips or crackers, which will cost less than buying them from a vending machine and are easy to store in your workspace.
Cut back on take-out food
It's easy to order food to pick up or have delivered from any number of local restaurants, but those take-out orders can add up quickly.
Instead, stock up your pantry and freezer with easy meals you can quickly make when you get home so you're not motivated to order out and spend that extra cash.
Pack your lunch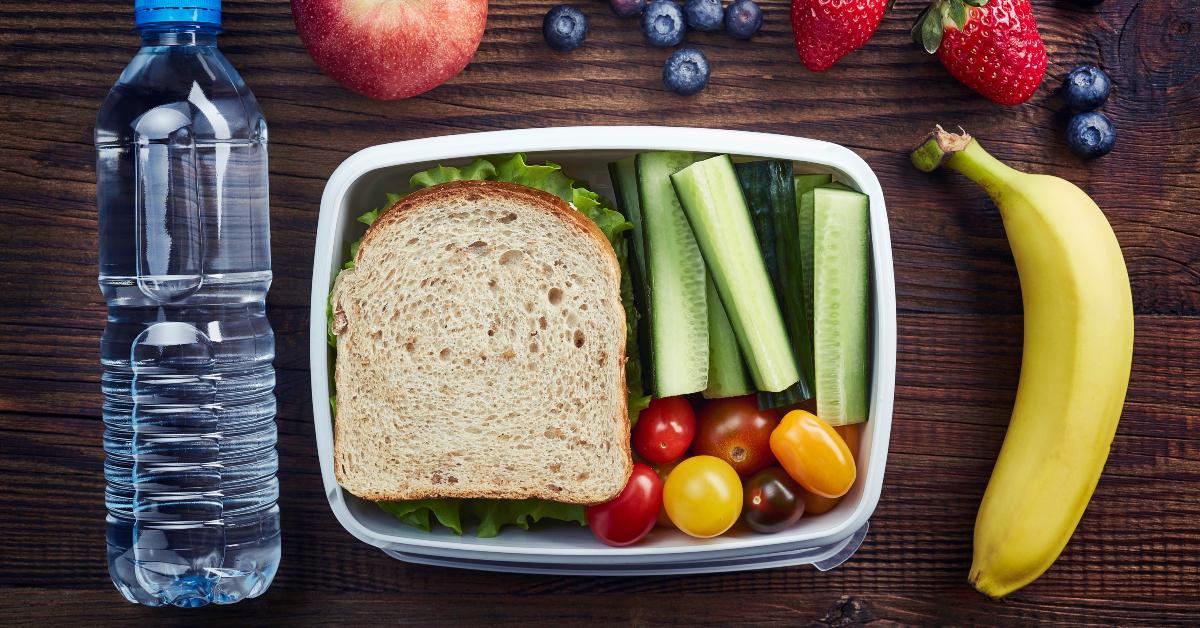 Packing your lunch can be a great way to stop you from going out to eat and spending extra money on food.
Get yourself motivated by creating some ideas for different lunch options that you can make, and buy a good lunchbox that will make you happy to pack your meal each morning.
Use your rewards credit cards
Rewards credit cards could help you earn extra perks and points when you charge expenses, giving you some cash or other deals back in your pocket.
Do some research to find the best rewards credit cards for your needs, including how easy or hard it may be to cash in your perks and points to your advantage.
Use your local library
You may love reading new books and buying plenty of them, or perhaps you've been adding some of your favorite shows and movies to your DVD collection.
But your local library has plenty of books, DVDs, and more for free. So take advantage of your library card and stop spending money on options you can check out without paying an extra penny.
Sell items
One way to clear up your balance sheet is to clean out your spaces by sorting through household items and finding things you can sell for cash. 
You can set a goal of selling one item a week on a local group or a website like eBay. Those sales can add extra money while helping you clean up your home, office, or other spaces.
Start a side hustle
Do you have a hobby that can make you money? Or an idea that can bring in some extra cash?
Turn those ideas into cash by starting a side hustle that can provide extra income regularly. You can also invest as much or as little time as you want with a side hustle depending on your goals and the extra time you have to put into your plan.
Use coupons and apps
Grocery stores and retail stores will take coupons that can save you money or help you earn rewards regularly.
You also might want to sign up for loyalty programs, use store apps to find deals, and earn additional discounts when you shop at your favorite stores.
Cancel streaming services
You may have several streaming services you've signed up for to watch movies and television shows.
One of the great things about streaming services is that you can pay for them every month. So consider only paying for one service per month and then moving from service to service to catch up on shows and movies.
Alternating between services instead of paying for all of them each month could add up to big savings.
Check on membership discounts
Consider joining an organization to save extra cash on hotel costs, restaurants, and other purchases.
You may be surprised by how many retailers will give you a discount for being a member of a particular organization like AAA or AARP. And anyone over 18 can pay for an AARP card to unlock additional discounts.
Keep your online spending in check
Ordering products online can be easy and convenient, but it can also add up, and you may not realize how expensive these little purchases could be on your budget.
So try to keep your online spending down. You may want to add things to your online cart, but wait 24 hours before you complete the purchase or find ways to get extra discounts and deals.
Spend less on gas
Gas can be an expensive budget item, so consider combining several trips into one so you don't drive back and forth. 
You also may want to consider walking more if you can. And think about downloading a gas app or signing up to get loyal customer discounts.
Collect your coins
You may use your credit card more often than paying cash, but you might still have coins and small bills sitting around that aren't helping you.
Create a coin jar at home where you can quickly empty your pockets and drop extra coins and cash into whenever you come home.
Pro tip: Check with your local bank or financial institution to find out if it can count your coins and small bills in person. Putting that extra money directly into your account can be an easy option.
Review your budget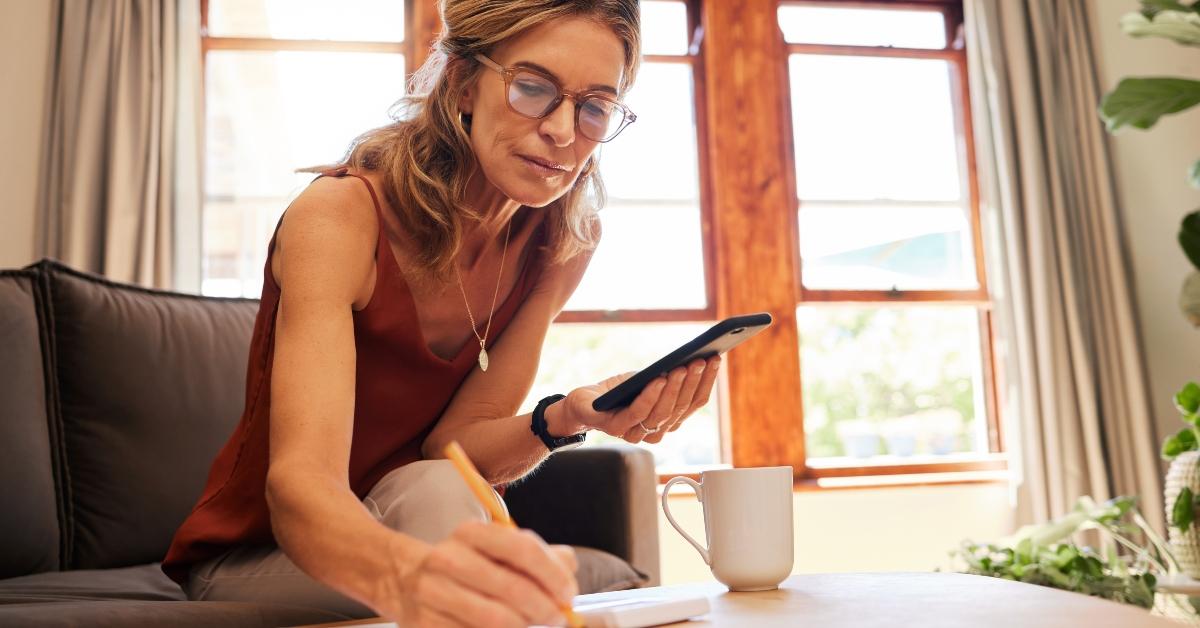 Keep yourself motivated by checking in on your budget each week to see how much you've been able to save. Seeing that extra cash is an excellent way to keep going.
And remember to review any spending you may have each week to see if there are additional ways to cut back on costs for the days and weeks ahead.
Bottom line
If you want to keep more money in your bank account, it's a good idea to set up a budget highlighting your spending so you can decide where to make cuts.
You also may want to create a goals chart that can help you keep track of each time you find a way to save money to keep you motivated.
And remember also to use a chart of how much you save each week with these little changes as they build up to keep you going.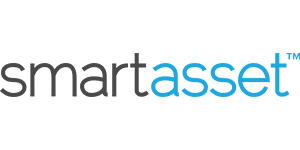 Smart Asset Benefits
Get matched with fiduciary financial advisors
Advisors are vetted and certified fiduciaries
Take the mystery out of retirement planning
Their matching tool is free
Paid Non-Client Promotion