Imagine selling your home, buying a beautiful RV, and hitting the road. No grass to cut, no snow to shovel, and no more babysitting the grandkids. Just you and the open road. 
While that may sound fantastic, there are some disadvantages to owning an RV that you need to consider before making the decision. 
After all, you don't want to throw your money away only to find that there are far too many limitations for you.
Some people may not want to buy an RV for retirement. Could you be one of them?
You like your neighborhood
Chatting with your neighbor in the middle of the afternoon or talking about the latest news with a friend across the street is enjoyable and valuable for social engagement. 
If you want to be a part of a neighborhood, you may find yourself a bit overwhelmed and alone on the road, even with a spouse or companion, unless you decide to stay in one place for a longer period of time.
You love being a part of the community
Do you enjoy the community festivals in your town? Do you want to be able to participate in a religious organization or local nonprofit important to you? That's harder to do when you're not around. 
Right now, it could seem like these activities are less important and more of a hassle than they're worth. However, you could find yourself missing holiday events and the relationships you have at the local farmer's market, especially with more time on your hands. 
Spending that much on an RV is overwhelming
Even if you've paid off your home and plan to sell it, RVs are expensive. A Class A motorhome typically starts around $60,000 and can go over $1 million, while a Class B runs between $30,000 and $150,000.
Then there's the need to upgrade and modernize. Most RVs aren't designed to accommodate full-time living and may need upgrades to get them to the point where you can be comfortable. 
You may also want to re-upholster the furniture, add blinds, or modernize the appliances to meet your needs. Bigger projects — such as having to insulate the RV — will cost even more.
Staying on the road can get expensive
Gas prices across the country are still high right now, and RVs use a lot of fuel just to stay on the road and run the heat and electricity while you trek across the country. 
And then there are fees for parking, emptying sewage, and insurance. If you don't have a lot of flexible income to put towards your operating costs, your "open road" may become a lot more closed in.
You tend to be cold often
RVs don't typically have a lot of insulation. If you're the type of person that tends to run on the cooler side, that could be a problem. 
RV walls are thinner, and that often means you'll feel the weather conditions throughout the year, especially the cold fronts. 
Hot weather can be bothersome to some people too, and running the AC all of the time really adds to fuel costs.
You have health care issues
Health care costs while you're on the road can be higher than if you're living at home. That's because your insurance may not cover doctors and medical facilities throughout the country or out of network. 
Policies with nationwide coverage could cost more if they're even available to you. Even if you're healthy, a simple illness or accident could become expensive to pay out of pocket. 
As you age into Medicare, you may find some more flexible policies and supplemental plans to help cover those costs.
You want privacy and space
If you're one of those people who enjoy taking a book into a quiet area of the house to be left alone, that's not going to be easy to do in an RV. 
And when you're parked next to other RV users, there's also not a lot of privacy, even with blinds. 
Many people live in a home over 1,500 square feet or larger. By comparison, an RV may have around 300 square feet of living space, making for some tight, uncomfortable, and less private areas.
You don't do well when things break down
The more you take to the open road, the more your RV is going to need repairs and maintenance. It's just the way it works. 
If you're the type of person who becomes irritated and frustrated when breakdowns occur, or you don't like it when your plans are disrupted, RV living isn't going to be ideal. You'll also need to put money put aside to handle these costs.
Bottom line
Selling it all and hitting the road sounds romantic, and no doubt you've worked hard for this freedom. But think it through. Retirement life in an RV may not be the best for you. 
Don't forget that you need to be active, a problem-solver, and someone who doesn't mind meeting new people often. If that doesn't sound like you, you may want to find a different way to retire early. 
On the other hand, RV life can be a great way to spend retirement, and some people love it. Just be aware that the RV lifestyle and costs may not be for you.
FinanceBuzz is not an investment advisor. This content is for informational purposes only, you should not construe any such information as legal, tax, investment, financial, or other advice.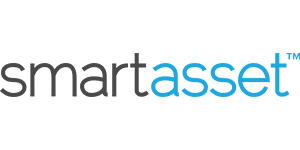 Smart Asset Benefits
Get matched with fiduciary financial advisors
Advisors are vetted and certified fiduciaries
Take the mystery out of retirement planning
Their matching tool is free
FinanceBuzz doesn't invest its money with this provider, but they are our referral partner. We get paid by them only if you click to them from our website and take a qualifying action (for example, opening an account.)