You've probably heard all this advice at one point or another, but too many Americans ignore it, especially when retirement is several years away. 
But following this advice sooner rather than later could help you avoid throwing money away in retirement. 
If you follow these tips, you'll enjoy retirement with less financial strain than many.
Start saving early
The earlier you start saving, the less you'll need to save as retirement nears. This allows you to save a smaller amount from each paycheck. 
So, if you aren't saving because you don't think you have the extra money, you could put yourself in an even worse financial position in the coming years.
Saving now means less scrambling later. Failing to save early can lead to delayed retirement and not having enough savings to last the rest of your life. 
Save what you can early on, even if you don't think it's enough. Those savings will add up over time.
Set retirement goals
Setting goals will help you plan for retirement. Having an idea of how much you need in savings, the age at which you want to retire, and what type of investments you want in your portfolio can help you create a more successful retirement plan.
Once you have goals in place, you can determine how much you need to save each month and what other actions you need to take to meet those goals. 
To make goals more achievable, set short-term and long-term goals. You'll feel accomplished, which will help keep your progress on track.
Live below your means (before and after retirement)
Everyone knows they shouldn't live above their means. But living below your means allows extra room in your budget for savings and unexpected expenses.
This is important to do before retirement so you can reach your financial goals. Living below your means after retirement will stretch your savings further and provide you with a safety net in case you need it.
Take advantage of your employer's 401(k) match
If your employer offers a 401(k) match, you should take advantage and contribute the amount that provides you with the highest employer contribution. This is essentially free money for your retirement savings.
Maxing out your employer's 401(k) contribution will give you more money for personal retirement savings and investments, which will keep you on your comfortable retirement track.
Stay in good health
Staying in good health is not only good for you physically, but it's a smart financial move too. Health care costs remain a considerable burden for the working population and for seniors. 
It's also important to remember that, as health problems tend to mount for older people, Medicare doesn't cover everything.
Getting enough exercise and eating a healthy and balanced diet can help prevent serious health issues like heart disease and high blood pressure. Making sure you stay on top of preventive care could save you tens of thousands of dollars later.
Consult a financial advisor
You might think you can reach your retirement goals on your own. But if you have any doubts about your knowledge of investing or the factors to consider for retirement, working with a financial planner can help ensure you reach your goals with less guesswork.
Financial planners are essential for making smart investments. Not all investments are good ones, and you don't want to lose money when your goal is to make a return. 
You can find financial planners near you using the CFP Board listings and also check their backgrounds.
Account for inflation
You can't base your cost of living during retirement on what it is now. Too many people ignore — or simply forget — about inflation when setting retirement goals. 
Your savings and retirement goals should reflect prices post-retirement, just as Social Security income is adjusted to the cost of living.
Soaring inflation rates in 2022 reminded consumers just how quickly and significantly prices can rise. Use the BLS CPI inflation calculator to help you see how inflation has impacted prices over time and help you estimate how much more you should save.
Keep track of your investments
It's not wise to make investments and then forget about them until you retire. Monitoring your assets is necessary to ensure that they're working for you rather than against you. 
Assessing your portfolio for risks and performance at least once a year will help you make better decisions about your investments.
This is another good reason to work with a financial advisor. They can help you evaluate your portfolio when the market changes and whenever they feel that it's in your best interest.
Estimate Social Security benefits
Part of your retirement income will come from Social Security benefits. However, the monthly benefit amount is not the same for everyone. 
Social Security factors in your pre-retirement wages and your retirement age when determining your benefit amount. You can estimate your benefits by creating a Social Security account. 
The estimate can change each year as you work longer and your wages change. But having that estimate will help you determine if you'll need to supplement Social Security benefits after you retire.
Avoid early withdrawals
Withdrawing money early from your retirement accounts takes away from your savings, but it can also cost you a tax penalty. 
Although there are exceptions, most of the time these early withdrawals will result in paying an additional 10% tax. In some cases, that penalty jumps to 25%.
Emergencies happen, but it's best to withdraw funds from your personal or emergency savings account rather than from your retirement account. Having separate savings accounts will also help you reach your retirement savings goals.
Plan for unexpected expenses
Allocating separate savings accounts for emergencies and unexpected expenses can help prevent you from dipping into your retirement savings. But a savings account for unexpected emergencies after retirement is just as essential.
Emergencies still happen to seniors, if not more so. Aging often results in worsening or new medical conditions and, sometimes, the need for long-term care. You could also face non-health-related emergencies, such as car and home repairs.
Bottom line
If you want to retire comfortably one day, there's no better time to start preparing than right now. Too many people ignore these common but essential pieces of advice. 
Planning now is especially important if you want to see if you can retire early. Even if you can't, it's possible to live comfortably and still retire before your full retirement age.
FinanceBuzz is not an investment advisor. This content is for informational purposes only, you should not construe any such information as legal, tax, investment, financial, or other advice.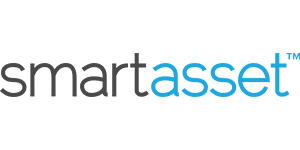 Smart Asset Benefits
Get matched with fiduciary financial advisors
Advisors are vetted and certified fiduciaries
Take the mystery out of retirement planning
Their matching tool is free
FinanceBuzz doesn't invest its money with this provider, but they are our referral partner. We get paid by them only if you click to them from our website and take a qualifying action (for example, opening an account.)