You might also consider real estate to diversify your portfolio and lower your financial stress. But one of the big issues you may face is how exactly to invest in real estate.
You have several options to gain real estate exposure so check out these 10 choices and see if one of them could work for you.
Own your home
You may be looking for different options to invest in real estate without considering one that is very close to you: your own home.
You invest in real estate each month when you pay your mortgage to your lender as you get closer to owning it outright without any debt, and in turn that helps grow your wealth.
One thing you may want to consider is getting free from your debt before you retire by paying off your mortgage. It will give you the ability to own your home outright as a free and clear addition to your portfolio.
Flip a property
If you have the money to take on a project, you may want to consider buying a property, fixing it up, and then selling it for a profit.
Flipping a property takes planning and you'll need to know how to hire contractors to work on the property you buy or do the work yourself.
And remember, the objective is to sell the property for a profit so consider the expenses you'll have to sink into a property to flip and find a buyer.
Buy a REIT
A REIT, or real estate investment trust, is an easy way to add real estate to your portfolio.
The investment trust allows you to invest in a collection of real estate properties without having to directly buy the properties. 
It's similar to a mutual fund, making it simple to add to your portfolio and diversify your real estate investments without the responsibility of actually caring for the properties.
Invest in a rental property
It may be a better option to become a landlord if you would prefer to own a piece of property that you care for.
You can invest in a home or you can buy a multi-unit residential building. You could also choose to buy a commercial property and rent it out to different businesses that need the space.
It's a good idea to check in with a real estate agent or real estate lawyer who is well-versed in rental properties to help you get started and give you an idea of what it takes to own a property.
Use a real estate investing platform
Real estate investing platforms can help you connect with real estate investors that pool money together from many sources to invest it and then send any profits back to the group of investors.
Some websites like Fundrise and RealtyMogul allow you to participate as a small investor. But you'll want to do your own research on investing platforms and their possible returns before you decide to invest.
Buy a vacation property
You may live near a place that attracts tourists on a seasonal basis or you may want a second home to visit and live as a snowbird in retirement.
A second home can be used as a vacation property for yourself but also a vacation property for others if you rent it out to cover some of the costs.
It also may not have to make a profit as long as you can cover the total costs out of your own pocket and then sell it later for extra money.
Work with a group of investors
You're not alone in wanting to invest in real estate so consider getting others together to form an investment group.
By investing with a group of investors instead of doing it on your own, you have more buying power to invest in a bigger multi-unit residential property or a larger commercial property.
You can also make decisions together or hire a professional to manage your properties while your group of investors makes money.
Rent your current property
You can make your current properties work for you by renting them out with a variety of options depending on what you can do with your property.
Consider different ideas such as renting out a barn for events or a large garage for vehicles and motor homes.
You could even rent out your own home if you don't live there full time and make some extra cash while you're away.
Start an Airbnb
Airbnbs are a great option if you have a room or space that you want to rent out on a short-term basis.
You can list a room or perhaps a guest house on your property for short-term rental use. You can also buy a property in a touristy area that could be enticing for vacationers who want a short-term rental property.
Take into account issues like amenities nearby and the location of your Airbnb. A space near a hospital or airport, for example, could be a short-term rental for people who work for short periods in the area.
Start a side hustle
Have you considered taking on a side hustle to earn extra money before you retire? Or maybe you want to open your side hustle now and get it up and running so you can earn money from it when you're retired?
Think about investing in the physical business property you may need to operate your new endeavor by purchasing the space you need to operate your business.
Commercial property could be a great investment that you can sell later to make a profit when you're ready to cash in and move on.
Bottom line
It's important to have a diverse portfolio for your retirement, and real estate could be a vital part of your investment plans.
Review your portfolio to see if real estate is right for you and consider talking to a financial advisor who can help you find the best investments.
The right investments could allow you to retire early or lessen the worry you might struggle financially when you retire.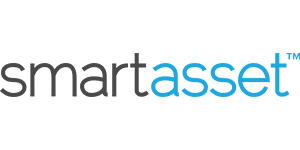 Smart Asset Benefits
Get matched with fiduciary financial advisors
Advisors are vetted and certified fiduciaries
Take the mystery out of retirement planning
Their matching tool is free
Paid Non-Client Promotion