High inflation rates hit Americans hard in 2022, and seniors were no exception. Drastically increasing costs are a reminder that you need to consider inflation when planning for retirement.
Costs in retirement are not fixed, and some expenses could ruin your retirement if you're not prepared for them. 
Knowing which steps to take before a recession — and to prepare for one — may save your financial future.
Health care (Medicare isn't free)
While contributions to Medicare have been deducted from your paycheck all of your working life, you'll still have uncovered expenses when you enroll in Medicare. 
Medicare pays for many medical bills, but you should still expect to pay some costs out of pocket, including premiums and deductibles.
Medicare Part B enrollees can expect to pay a standard monthly premium of over $160 in 2023, according to the Centers for Medicare and Medicaid Services. 
Inpatient hospitalizations for Medicare Part A enrollees are more costly, with a $1,600 deductible in 2023. 
You can lessen the burden by opting to buy supplemental insurance, or a Medigap plan, to pay for expenses that Medicare A and B don't cover.
Housing
According to the Consumer Expenditures Survey, housing is the number one expense for seniors, running $1,573 per month on average. 
Besides a mortgage payment, you'll also need to factor in property taxes, repairs, insurance, utilities, homeowners association fees, and other expenses.
Fortunately, you can take steps to keep housing costs under control during retirement. If possible, consider paying off your mortgage before you stop working. 
Living in a state with low property taxes and downsizing to a smaller home can also help keep costs to a minimum.
Entertainment
Without the need to work every day, you'll want to find something to do with your time. Entertainment purchases include more than movie admission or a round of golf.
One of the largest entertainment costs for seniors is travel. This may be a regular expense if you relocate away from family and friends. 
Average domestic airfare in the second quarter of 2022 was nearly $400. Plus, you'll need to pay for hotel stays and other travel-related expenses.
Food
Food is a necessary and ongoing expense, and one of the bedrock rules of frugal living is to eat at home. 
But high inflation rates in 2022 affected all kinds of consumer goods, particularly grocery bills. Food prices rose 10.8%, more than they had in 40 years.
For the foreseeable future, planning for retirement has to include budgeting for inflation. Saving more before you retire and finding ways to supplement Social Security can help ensure your budget allows for rising food costs in the future.
Transportation
Transportation expenses include gasoline, car payments, car insurance, and maintenance. If you don't have a personal vehicle in retirement, it could mean bus fare or taxi services. 
Besides traveling to and from doctor's appointments, you might want to go grocery shopping or out just for fun.
The increased costs of gasoline earlier in 2022 affected more than a car fill-up. Higher prices meant that transportation services increased their fares as well. 
You can better prepare yourself for transportation costs by entering retirement without an auto loan and factoring in these costs when you plan your budget.
Long-term care
Medicare doesn't cover most long-term care for seniors. However, many seniors will need long-term care at some point. This usually happens when you can no longer live and care for yourself independently.
If you have a high-deductible health plan, you can open a health savings account (HSA). An HSA works much like a (401)k, allowing you to contribute pre-tax funds to use toward qualified medical costs.
Another option is long-term care insurance, which is sold by private health insurance companies. The younger you are when you take out a policy, the lower your premiums will be.
Child in financial need
Adult children sometimes run into financial difficulty. Helping them with a hundred dollars here and there might not ruin your retirement, but supporting them financially for extended periods of time can.
Even $100 a month adds up to $24,000 over 20 years. That's a lot of extra money to add to your retirement fund, especially when you factor in your own costs of living and inflation. Helping them with larger expenses can make that number significantly larger.
Loss of a spouse
Losing a spouse is emotionally draining, but it can also drain you financially. 
If your partner was still working at the time of their death, you could lose an additional income and face a higher tax rate filing as a single. If you were both retired, you will lose their Social Security benefits.
You can financially prepare yourself for the unexpected loss of a spouse by making sure your life insurance is up to date, you have adequate savings, and you're an equal account holder on lines of credit. These steps can lessen the burden in such a crisis.
Taxes
Whether or not you plan to work after retirement, you'll need to pay income tax. Besides tax on your income and retirement account withdrawals (unless all of your money is in a Roth IRA), you might need to pay tax on your retirement benefits as well.
Some states tax retirement benefits, even from Social Security. Knowing the tax laws in the state you plan to retire to will help you create the best financial plan.
Bottom line
With the average life expectancy in the U.S. approximately 76 years, there's no way to know exactly how long your retirement savings will need to last.
Financially preparing for retirement is complicated. There are many factors, including inflation, you need to take into account and no way to accurately predict all the costs you may incur.
You can avoid throwing away your money by managing your expenses in retirement. But saving as early as possible, making a solid retirement plan, and creating a budget can also help you have a comfortable retirement.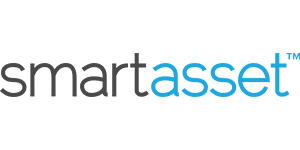 Smart Asset Benefits
Get matched with fiduciary financial advisors
Advisors are vetted and certified fiduciaries
Take the mystery out of retirement planning
Their matching tool is free