You may be excited to start planning for your retirement in the near future. Perhaps you're thinking about which vacation destination you want to go to first or special events and concerts you want to attend. Maybe you're comparing prices for materials you want to buy to start a new hobby.
But a downturn in the economy could cause potential retirees to rethink their plans. Can you really afford that vacation during a recession? Or should you consider staying at your job longer than you expected to ride out the downturn?
Ideally, you want to take action before a recession, but before you give up on your dream of retiring if it falls during an economic downturn, here are 10 things you may want to consider now to set yourself up for a strong post-work life.
Review your budget
Whether there's an economic dip, it's a good idea to review your budget periodically with retirement in mind. You may want to add more money to your monthly retirement funds or put more away in a high-yield savings account. You also may be surprised to find that you can afford to retire now or that you may have to wait longer than you thought.
Also, remember to review both your current budget as well as your estimated retirement budget. Factor in things such as housing and monthly utilities as well as potential medical bills or big one-time purchases.
Pro tip: If you need a little extra help, consider trying out some budgeting apps that may help you make your budget clearer for both short-term and long-term interests.
Consider part-time work
If you're set on retiring now but are still worried about an economic slide, you may want to consider part-time work to ease the effect of a downturn on your portfolio. Look into jobs you may be interested in but have never had enough time to dedicate to them. You can also check out positions that fit within your field of expertise but don't have the same daily grind as your current full-time position.
Reduce portfolio withdrawals
Keep in mind that your retirement portfolio might be fixed income once you stop working. Aside from dividends, there likely won't be additional funds coming into your retirement accounts or savings accounts after you leave your job.
Instead, think of ways you can reduce the amount of money you pull out of your portfolio. For example, your accounts invested in the stock market may be down now, but you might want to keep some funds there to take advantage of any potential future market increases. And if you have a high-yield savings account, the money you leave in the bank can earn additional interest.
Maximize credit card rewards
Some of the best rewards credit cards may give you perks that you can take advantage of during your retirement years. Check out cards that may give you cash back for purchases or points you can use at different retailers. There are also travel credit cards that can earn rewards for you to use when you're ready to start traveling as the market rebounds.
Consider cheaper travel destinations
Surveys have found that a majority of Americans want to travel after they retire. But the costs of big trips to major destinations can add up quickly.
Instead of planning for that big trip, think about downsizing your trips during a downturn. Perhaps you may want to consider a domestic road trip instead of a lavish vacation abroad. You also may want to check with a travel agent or use Costco Travel if you're a member to get discounts for your next destination.
Decide whether to delay Social Security
You don't have to start collecting Social Security as soon as you retire. The Social Security office may be a good place to check and see what your benefits might be, and how those benefits could increase if you delay your first payment.
For example, someone who starts collecting Social Security at 66 years old may collect 100% of their monthly benefit. But delaying your collection of benefits until you're 70 could mean you get 132% of your monthly benefit. That delay, particularly if you can live on other investments, could help you in your golden years.
Talk to a financial advisor
Thinking about a retirement portfolio with several different pieces may get confusing as you try to make retirement decisions. There also could be other things to consider such as the tax implications of withdrawing funds or how much you will need on a daily basis.
It may be a good idea to find a financial advisor who can help you navigate the different aspects of your retirement. They can work on short-term and long-term plans that ensure you have a comfortable retirement while adjusting your plans on a regular basis to account for economic fluctuations.
Factor in recession costs
Remember that you may have a plan to live a nice retired life for potentially decades. There will always be economic downturns you will have to factor into your retirement plans as you adjust to changes in the market.
So whether you are retiring in a downturn or upturn, think about how you plan to respond to those economic changes. Perhaps you may want a financial planner who can adjust your portfolio or you might want to put some of your retirement in less risky investments that can weather changes in the economy.
Rebalance your portfolio
It may be a good idea to rebalance your portfolio as you get closer to your retirement goals. You might want more risk-averse investments that can withstand an economic slide or pull money out of the stock market to invest in savings or cash accounts.
It's also a good idea to rebalance your portfolio when it starts to take a hit from an economic downturn or if you want to give it a boost with a market upswing. Remember, the market, like your retirement, will ebb or flow depending on market factors as well as any personal decisions you make. Be ready to adjust your portfolio accordingly.
Don't panic
Yes, it can be scary to see the market dip lower and lower with your retirement date circled on your calendar. Making rash market decisions, however, could cost you more money instead of less.
Take into account long-term prices in your stock portfolio. Your investments may be taking a dive now, but do you plan to spend that money now or in 10 years? Pulling it out now could make you lose out on compounding returns later that could boost your portfolio.
You also want to be careful that your panic selling doesn't lead to a hefty bill from the Internal Revenue Service. If you don't move your money around correctly, you could end up with tax penalties that could hurt both your short-term and long-term retirement plans.
Bottom line
Look over your budget and see what kind of changes you can make now to save money and help eliminate financial stress. There are plenty of options that could work for you and help you balance your retired life with an economic downturn.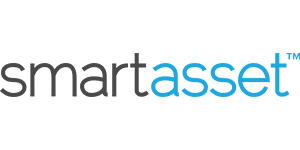 Smart Asset Benefits
Get matched with fiduciary financial advisors
Advisors are vetted and certified fiduciaries
Take the mystery out of retirement planning
Their matching tool is free