In July 2022 the Federal Reserve enacted its second consecutive 0.75 percentage point interest rate increase as it seeks to slow down sky-high inflation without creating a recession. You may wonder what the rate hike will mean for your personal finances.
While rate hikes hurt some people financially, those with savings accounts soon could see some benefits from the Fed's moves.
How high interest rates affect your savings
In addition to hiking the federal funds rate four times since March, the Federal Reserve signaled that it plans to fight inflation by raising the rate additional times this year, with the potential for more rate hikes in 2023. For savers, this could be good news.
A rising federal funds rate traditionally has been good for savers. As this rate ticks higher, banks typically increase the interest rates on savings accounts, meaning you get a better yield on your money. Just don't expect to see the rewards right away. Even the best banks can be notoriously slow-moving when it comes to putting a new higher interest rate into action.

If you're looking to benefit from the new and improved interest rates, consider choosing an online bank. These banks have a reputation for acting more quickly to raise the interest rate on their accounts than do their brick-and-mortar peers.
Move to an online savings account
An online savings account allows an account holder to perform financial transactions exclusively online. Typically, online banks do not have branches that you can walk into. They also generally have no branded ATMs but often maintain agreements with other banks that allow their consumers to use their ATMs without fees.

While consumers were once wary of keeping their hard-earned cash in an online entity, attitudes toward online banking have evolved, especially considering that they offer the same consumer protections as traditional banks.
Online banks also offer consumers the ability to save on bank fees. Because they don't have the cost of maintaining physical branches, online banks tend to offer higher interest rates to their customers.
Choose a high-yield savings account
Most of us use some kind of savings account as a way of setting aside cash in an emergency fund or to save for an important goal. A high-yield savings account is a special kind of bank account that pays much higher interest than what you get in a traditional savings account.
In the past, consumers often opened a savings account at the same institution that held their checking account. But this is not necessarily the case anymore, as technology has made it easier to open an online high-yield savings account at one bank and transfer money to a checking account at another bank. You can even set up automatic deposits between the two accounts.
Many modern-day bank customers may choose to maintain a checking account at a traditional brick-and-mortar bank — to take advantage of perks such as in-person branch access or international money wire transfers — and also open a high-yield savings account at an online bank.

If you would like to take this step, make sure you know the details about any minimum balance requirements, monthly fees, required initial deposits, and options for accessing your money.
Alternatives to savings accounts
Not quite sold on the idea of a savings account? There are some other ways that you can take advantage of rising interest rates to grow your money, including putting your money in:
CDs: A certificate of deposit guarantees a specific rate of return in exchange for leaving a lump sum of money for a predetermined amount of time. Many banks and credit unions offer CDs, which typically offer higher interest rates than savings accounts, but also tie up your money for a certain period of time.
Money market accounts: A money market account sometimes has a higher interest rate than a typical savings account, although it may require a higher minimum deposit.
Real estate: Historically, real estate prices have tended to rise following interest rate hikes, so investing in real estate or real estate investment trusts could pay off. However, there is no guarantee that real estate values will continue to climb in tandem with interest rates.
Stocks: Making an investment in successful companies is another way to make money. But investing in the stock market always involves risk, and while some companies might benefit from a period of rising rates, others may be hurt.
FAQs
Do rising interest rates offset inflation?
Rising interest rates could result in a higher return on your money, and that certainly could help to offset the ravages of inflation to some extent. But when inflation rages, prices can easily soar far beyond any increased return on your money that you gain from rising savings account rates. While rising rates put more money in your pocket, they are unlikely to shield you from rapid inflation.
Are CDs better than savings accounts?
This depends on your situation. While CDs often offer a better interest rate than savings accounts, there are some negatives associated with CDs. When comparing CDs versus savings, it is important to remember that CDs tie up your money for a specific period, making them much less liquid than savings accounts. If you do choose to access money in a CD early, you will likely have to pay a penalty for the privilege.
Bottom line
Any time we hear of banks or the Federal Reserve making big money moves, it's natural to feel uneasy. But the increase of interest rates is a common response to a period of high inflation. Fortunately, there are some smart money moves you could make in such an environment. You'll be well-positioned if you consider opening one of the best savings accounts available to you.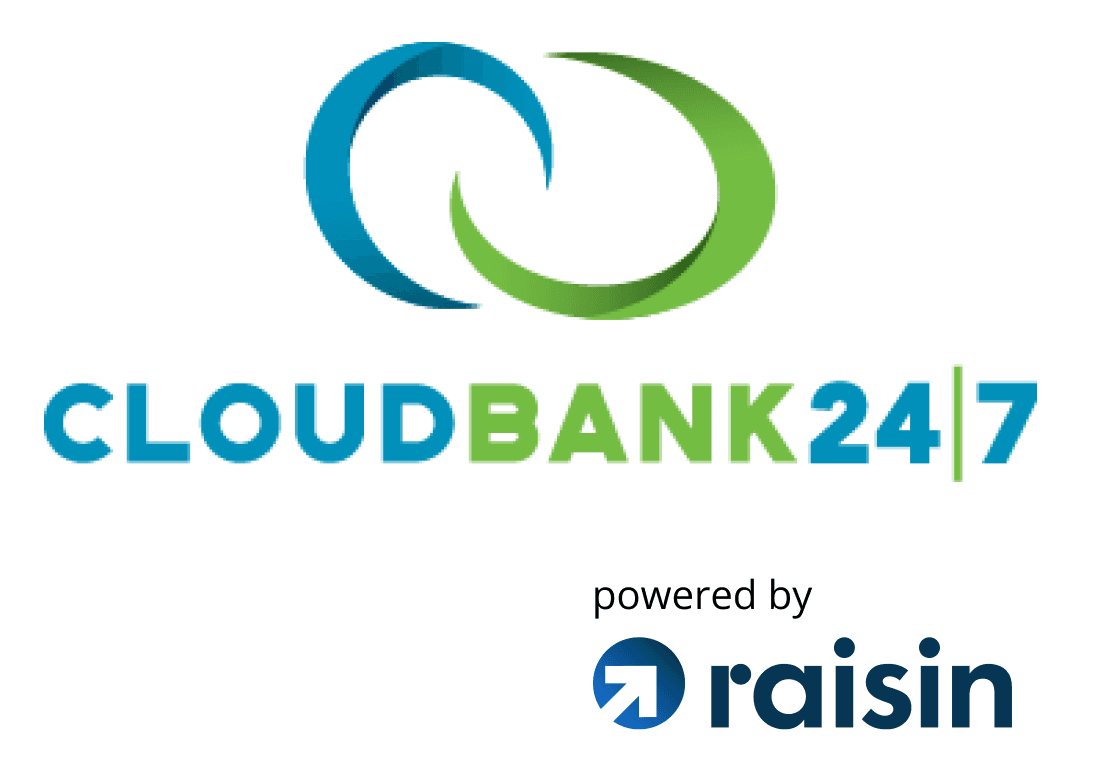 CloudBank 24/7 High Yield Savings Account Benefits
Incredible 5.26% APY1 to boost your savings
Interest is compounded daily and posted to your account monthly
Enjoy 24/7 online access to your account and funds
FDIC insured through Third Coast Bank SSB, no fees, $1 minimum deposit