It can be tough to stick with a budget and not waste money when buying cleaning supplies for your home. But finding new ways to save could help you eliminate financial stress in today's volatile economy. Fortunately, some key cleaning hacks can save you money.
So before you throw in the towel, check out these ideas for keeping your home clean without making a mess of your wallet.
Buy generic
You may be surprised at how affordable it is to pick up the generic version of cleaning supplies over their brand-name competitors.
In some cases, the generic may actually be the same as the brand-name product, except you're paying less for it.
Buy vinegar
Vinegar may smell a little, but it also can be a great universal cleaner for any number of projects in your home. Think about using a little to clean your dishwasher or shower and tub.
You can also mix it with things like baking soda to scour hard-to-clean areas in your bathroom or kitchen.
Find reusable products
It can be convenient to throw away a one-time duster or use paper towels to scrub up before you toss them. But it also can be expensive.
Reusable brushes, cloths, and sponges may be a better option to keep your costs down while still getting your home clean.
Microfiber cloths
Microfiber cloths are a great reusable product. These types of cloths can get the shine you need on your windows without having to spend extra money on things like window cleaner.
You can also use them for mirrors and glasses in your kitchen, or use them to clean your car windows and dash.
Buy in bulk
It may be a bit difficult to put down a larger amount of money up front for things like laundry detergent or other cleaners, but you can save some cash in the long run by buying in bulk.
You also may want to invest in a warehouse retailer membership to get additional benefits from bulk buying that could save you more money. If you get a Costco membership, make sure you learn the genius hacks for Costco shopping that can save you even more cash.
Remember coupons
Coupons are a great way to stick to your budget when you head to the store to stock up on cleaning supplies. Check out couponing websites to find extra savings specifically for the supplies you need.
Don't forget about sales flyers from your local store to find out what they have on sale during the week.
Clean daily
You may consider it a hassle, but doing a little touch-up cleaning on a daily basis can save you time and money long term.
Wiping up spills might help you avoid long-term staining, and everyday cleaning can make it easier to keep things sparkling instead of having to scrub tile and countertops later on using more supplies.
Create your own cleaners
Vinegar and baking soda can be used in a variety of ways to keep your home clean without breaking your budget.
You can also check places like Pinterest to find different DIY formulas that include simple household cleaners like dish soap and that can be versatile.
Buy dryer balls
Want to have your clothes soft and fluffy out of the dryer without the need for dryer sheets? Think about buying dryer balls that can separate and fluff your clothes instead.
You can buy balls made from heat-resistant materials that have soft spikes to fluff your clothes or you can DIY a dryer ball project using wool yarn to create felted dryer balls.
Limit the specialized cleaners
Sometimes, an all-purpose cleaner may be the only thing you need to get your house scrubbed clean.
So, consider picking up some basic cleaners instead of overdoing it with specialized shower cleaners, tile cleaners, kitchen cleaners, bleach, and more.
Get some lemons
Lemons can be a great way to get out stains from white clothes or from pesky spills in your microwave.
It also might be a good idea to add some lemon juice in your homemade cleaning concoctions that use vinegar, which can have a strong odor.
Organize your supplies
It's easy to forget you have certain cleaners. Or you might be less motivated to try and clean if you're constantly looking around for your mop, cloths, and sponges.
Instead, find a good central place for all your cleaners and supplies to make it easier to find them for everyday projects.
Try foaming soap dispensers
Are you quickly running out of hand soap or dish soap? Think about investing in foaming soap dispensers, which will foam the soap as it comes out.
A foaming soap dispenser may allow you to use less of your cleaners, making the soap you buy last longer and saving you money.
Store bottles upside down
It can be difficult to get the last drops out of the bottles of cleaners like soaps and liquid detergents. So, store the bottles upside down.
Doing this can force the remaining cleaner to the top, making it easier to get the extra drops out the next time you're ready to use the cleaner.
Take the subscription option
Some online retailers like Amazon and others allow you to buy cleaning products and other items as part of a subscription.
In exchange for committing to having something like dish detergent or hand soap sent to your home at specified intervals, the online retailer might give you a discount.
Pro tip: If you like to shop online, make sure you know these genius Amazon shopping hacks.
Read reviews
Instead of simply going to the store or picking out something online, check the reviews before you make a purchase.
Reviews are a good way to find out if you're wasting money on a product that doesn't work. They also can help you find those affordable products that work well every time.
Bottom line
While it may be daunting to try and clean your home on a budget, there are ways to make it work. Sit down and figure out how much you spend on supplies, then think about DIY cleaning alternatives or bulk purchases that might save you cash.
Want to cut those costs even further? Consider using one of the best cashback credit credit cards for any cleaning supplies you purchase. Combining card rewards with these techniques can help you save as you clean this summer.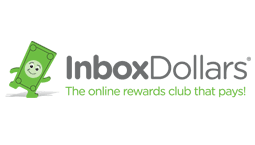 Inbox Dollars Benefits
Get a $5 bonus when you register with your email
You could earn money by taking surveys or making online searches
Over $80 million paid to members so far - how much can you earn?