We've all got things we're saving for, whether it's a vacation, holiday shopping, or home renovations. And while you might be able to eventually save enough by throwing money into an account haphazardly, you may also be wondering how to save money faster to reach your goals.
Having the discipline to save is obviously one of the most important factors, but here are a number of tips for how to manage your money so you can reach your savings goals faster.
What are short-term savings goals?
Although timelines can vary, short-term savings goals are what you would consider to be more immediate expenses. This could be a goal that's a few months out or something you're saving for that's a few of years away.
Here are some examples of savings goals that are generally considered to be short-term:
Emergency fund
Travel
Your wedding
Minor repairs and home improvements
A down payment on a car
8 ways to save for short-term goals faster
All of the following ways to save for short-term goals can be used in conjunction with one another, so try mixing and matching strategies to reach your goal faster.
1. Use a high-interest savings account
If you're hoping to accrue any amount of interest on your savings to help you along the way, ditch the traditional brick-and-mortar bank and open yourself a high-yield savings account. These savings accounts are typically offered by online banks, as these banks save a significant amount of money by avoiding the overhead costs that come with running physical branch locations. These savings are then passed to customers in the form of higher interest rates and fewer fees.
If you're socking away money and you want a sliver of hope against inflation, opening a high-yield savings account is the way to go. There are a number of banks to choose from, so do your due diligence and look for a bank that offers high interest rates and the lowest fees.
2. Stick to a budget
To know just how much money you can put towards your savings, you need to have an understanding of your financial situation. A simple budget will allow you to list out everything you're spending your money on and exactly how much you're bringing in each month. If you're spending more than you're earning, you'll know cutting expenses should be your first step.
You work hard for your money, and sticking to a budget allows you to take control of your finances instead of the other way around. You'll know exactly how much you can save each month and where you can make cuts so that you can hit your savings goals faster.
3. Work a side hustle
One of the quickest ways to help you reach your savings goals faster is by increasing your income. If now isn't the right time to ask for a raise at your primary job, working a side job is an option worth considering. Lucky for you, there's no shortage of gigs to choose from.
Side gigs span many industries, so you shouldn't have much trouble finding one you're actually interested in. You can get paid to be a rideshare driver, walk dogs with Rover, deliver groceries on Instacart, and even to complete tasks around someone's house who isn't capable of doing it themselves.
The point is, while picking up a side job might take away from plopping on the couch and binge-watching your favorite show, it's one of the most reliable ways to make money — which is just the thing to reach your savings goals even quicker. 

4. Cut your expenses
Aside from bringing in more money, cutting unnecessary expenses can free up money that you can put towards savings instead. If you have a gym membership you're paying for but aren't using, ditch it. The same goes for anything else you're spending money on that's just collecting dust. Even expenses you're using but don't necessarily need could be cut temporarily until you reach your goal.
But you can only cut so much. If you've canceled everything you can and have cut back on frivolous spending, you can also try picking up the phone and speaking with someone about lowering your bills, whether it's your phone, internet, or cable bill. Many of these companies have loyalty departments and some will offer discounts if you ask.
By cutting back on your spending, all of that money saved can then go towards your goal.
5. Sell unused stuff
It's easy to grow sentimental about our stuff. We tie emotions to things and feel like we should never part ways with some of it. While there are certainly things you shouldn't get rid of just for some quick cash, there's a good chance you've got things collecting dust that don't bring much value to your life.
These things should be first on your list of things to sell, and depending on what you've got, there's the potential for some good money to be made. Antiques bring collectible value and name-brand clothing can fetch a decent amount at consignment shops. If you've got stuff that is going unused, consider selling it and putting that money towards your saving goal. At least if it's sentimental, the money will be going towards something important to you.
6. Try a no-spend challenge
Frivolous spending can really add up, so what would happen if you designate a month to not spending any money outside of your necessities? This doesn't mean cutting spending for groceries or gas for your car, but rather refraining from spending money on things you don't need immediately.
This could be something as simple as making coffee at home to mending a pair of jeans instead of buying a new pair simply because there's a tiny hole in them. If it's your birthday month, consider taking advantage of birthday freebies offered by local restaurants and entertainment companies instead of throwing an expensive party. 
If you follow a budget, which you should consider doing if your money management needs some improvement, you can determine exactly how much money is being spent on things you can actually live without. At the end of the month, apply all the money you didn't spend to your savings account — your balance will thank you for it.
7. Set up automatic contributions to your savings account
You can work all the side hustles you want, but if you can't remember to save you'll never hit your goals. This can be easily remedied by setting up automatic contributions from your checking account to your saving account.
Most, if not all, banks have a function to set up automatic transfers, which allow you to transfer a specific amount of money however often you want. Once set up, you can forget about it entirely. You won't have to remember to log in each payday to transfer a certain amount to your savings account, and you don't run the risk of forgetting.
8. Consider a money market account
A money market account (MMA) is an interest-bearing account. It's similar to a checking account in that it gives you check-writing abilities (and sometimes debit card access) but it also accrues interest like a savings account. Money in an MMA will often earn higher interest rate than most checking and traditional savings accounts.
The interest rates you earn in MMAs aren't far off from the interest rates you can get with high-yield savings accounts, but the main difference is the access you have to your money. MMAs give you more flexibility through check-writing and debit card access, but you're still limited to six transactions each month as set by Federal Reserve Regulation D.
If having this type of access to your money will entice you to spend it, a high-yield savings account might be a better option. If you have the discipline to not touch it, however, and the interest rate you can get on an MMA is higher than that of any high-interest savings account, an MMA might be a good option. Just make sure you choose an account with the lowest fees.
Bottom line
Your savings goals are important and you'd probably prefer reaching them sooner rather than later. Luckily, there are a number of things you can do to help you reach your goals faster.
Some of these might be new to you, but all are worth considering. Whether it's picking up a side job, keeping all your money in a high-interest savings account, or selling your belongings that are collecting dust, saving for short-term goals can be easier if you stick with these eight methods. Remember that you can use all of these strategies in conjunction with one another as well, which will help you reach your goals even faster.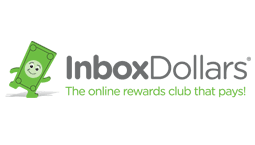 Inbox Dollars Benefits
Get a $5 bonus when you register with your email
You could earn money by taking surveys or making online searches
Over $80 million paid to members so far - how much can you earn?