Retiring rich is not solely for the ultra wealthy or those set to receive an inheritance. Even savers of relatively modest means have a chance to grow a large nest egg over time.
The financial disruptions of the last two years might have left you concerned about your savings and retirement options. But there are many ways to pay off debt and accumulate wealth for your later years.
Following are some methods people have used to retire rich. These aren't get-rich-quick strategies, but rather tips that can help you set goals, potentially bring in more income, and make wise decisions for your future.
Map out a plan to invest and save
Looking at your current finances is the first step if you hope to begin crafting a plan to retire rich. Perform an audit of your income, expenses, and debt. Look at the schedule for when you make payments toward loans or credit cards.
With all of that information mapped out, you'll be able to develop smart money habits. Figure out how much disposable income is available for investments, and make a plan to start putting cash into savings or a retirement plan.
If you are on a tight budget, look for actions you can take now to free up more money so you can invest for your future.
Pay off debt
Most of us carry debt. Some of this debt, such as a mortgage, can be considered "good" debt, while debts on your credit cards usually are considered to be "bad" debt. Typically, the longer it takes to pay off the debt, the more you will owe thanks to how interest on many unpaid debts can grow with time.
Save yourself money and long-term hassle by getting on top of your debt early. Consider several strategies for it, from debt consolidation to the "debt snowball" approach, where you pay off the smallest debts first, giving you benchmarks and momentum that can power you to becoming debt-free.
Pro-tip: Not sure where to start? Try this useful guide on how to pay off debt.
Find ways to cut costs
Cutting costs doesn't necessarily mean embracing austerity. Look at your budget and see what your biggest expenses are. Are there ways to cut back on items that are not necessities?
Sometimes, spending more upfront can save you in the long run. For example, perhaps purchasing more energy-efficient home appliances will pay off over time, especially if you take advantage of sales, rebates and tax incentives when you buy these items.
Of course, if you are willing to embrace a more austere life, you could save a lot that way too.
Start saving for retirement early
Consider setting up a retirement plan now, so you can maximize the time you have. Money invested into a 401(k) could lower the amount you pay in taxes each year and help you build a large nest egg.
Many employers match part of their employees' annual 401(k) contributions, which can help you build retirement savings even further. Check to see if your company has such a plan.
Set up automated, incremental savings
You might find it easier to save if you automate contributions. Many banks allow you to automate deposits into your retirement accounts such as an IRA, for example. Or, you can arrange to have a specific amount of money from each paycheck diverted directly into a sub-account that you use for emergency savings.
And don't worry, if times get tough, you typically can quickly make changes to these automatic contributions in the event that you need to put away less money for a while.
Invest and let compound interest work its magic
There are several ways to make financial investments that can pay off in droves. Beyond the stock market or a 401(k) plan, you can put money into high-yield savings accounts, real estate or a business.
It's important to learn how to invest money and start saving early, as this gives your money more time to compound and grow. If you start sooner than later, you will have earned more by the time you're ready to retire.
Get a second income
Find ways to generate a second income. Some people start an online business, while others find passive income from operating rental properties. Still others might prefer finding a second job and setting that money aside for retirement. The goal is to earn more so you can save more.
Pro-tip: Here is a great list of the best side hustle. Be sure to check it out before you start down that path.
Build a portfolio of rental properties
One specific way to make more money is to get into the real estate business. Acquire and manage a property and rent it to tenants. This could generate a steady, monthly income that might either supplement your main job's revenue or be set aside specifically toward retirement savings.
Currently the housing market is a seller's market, with prices soaring. This might not be the ideal situation for someone who first needs to acquire property to rent out, given the upfront costs. But if you're closer to retirement and have accumulated some wealth, consider this as an investment that could earn you more over time.
Stay on top of it
If you're still early in your career, chances are retirement is many years away, no matter how quickly you save. As you move toward retirement, your financial circumstances will regularly change.
So, consider revisiting the map of your finances every six months to a year to adjust for new jobs, raises and broader changes in the economy. As your income grows, you might find that you can put more money toward retirement or to pay down existing debt so you retire debt-free.
As you grow close to retirement, keep a watchful eye on your finances to ensure there are no last-minute hiccups.
Bottom line
Retirement is entirely possible for all workers in this economy. If you plan well, you can even achieve a comfortable post-work life. Start the journey by knowing your current situation and mapping out an actionable, step-by-step plan to save and invest. Early action to pay off debt and build new streams of income could pay off significantly down the line.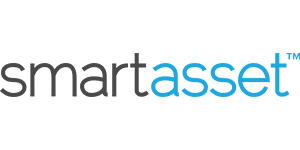 Smart Asset Benefits
Get matched with fiduciary financial advisors
Advisors are vetted and certified fiduciaries
Take the mystery out of retirement planning
Their matching tool is free
FinanceBuzz doesn't invest its money with this provider, but they are our referral partner. We get paid by them only if you click to them from our website and take a qualifying action (for example, opening an account.)