Is a hidden danger lurking in your car that can put your health — and possibly your life — at risk? Car manufacturers recall cars for any number of issues. Recalls may be something simple, such as fixing a windshield wiper. Or, they may be something more complex, such as a repair that can prevent a possible engine fire.
However, it is easy to miss the announcement that your vehicle is due for a recall-related fix. Perhaps you're not the car's original owner or you haven't updated your address with the manufacturer.
Take a look at the latest car recalls and see if your vehicle is on the list.
Volkswagen Atlas
The Volkswagen Atlas may have an issue with its electrical system that could cause problems such as delayed deployment of air bags or low-speed unintentional braking. The issues may affect 2019-20 models of the Atlas, 2020-23 versions of the Atlas Cross Sport and the 2021-2023 Atlas FL.
To fix the problem, dealers may need to repair wiring harnesses located in the front doors of the vehicle.
BMW vehicles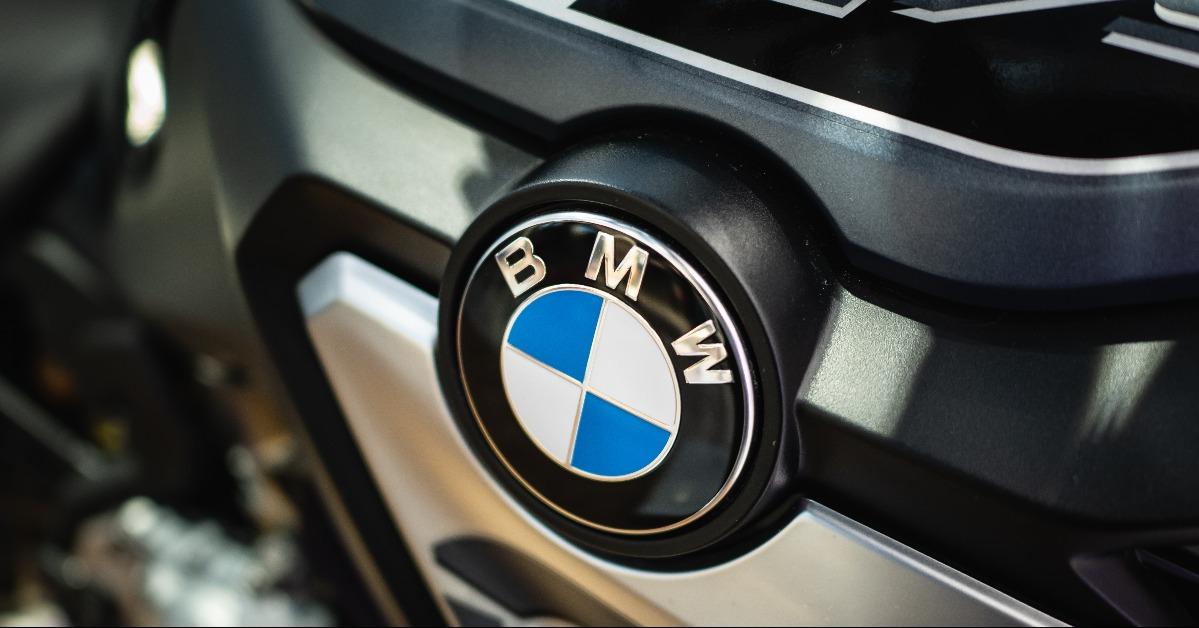 The German carmaker BMW is recalling more than 900,000 vehicles in the U.S. due to an issue with the engine ventilation system that could cause the cars to overheat or catch fire. The problem can affect cars when they're in motion or parked.
The recall covers models from 2006 to 2013, including many 3 Series, 5 Series, 1 Series, X5, X3 and Z4 vehicles. So, double-check and see if your car is involved.
Chrysler Pacifica Hybrid
This popular minivan model may be at higher risk for a fire, as there have been a dozen fires associated with vehicles from the 2017 and 2018 model years. But car manufacturer Stellantis, which builds the vehicles, hasn't found the cause of the problem yet.
While the company looks for a potential solution, it has recommended that owners park their Pacifica Hybrids away from buildings and homes, and that they don't plug in their hybrid engines.
Ford trucks and SUVs
Owners of some Ford trucks and SUVs may face a problem with the integrated trailer braking system. A software issue with the system may prevent the trailer from engaging its brakes on some 2021 and 2022 models. They include the F-150, Ford Maverick, Super Duty models, Expedition and Lincoln Navigator.
The service department at your local Ford dealership might be able to upload a software patch to the vehicle in order to fix the recalled issue.
Ram
Almost 175,000 Ram models are being recalled due to issues with the windshield wipers. A piece in the wiper assembly could become loose, making the windshield wipers less effective. This recall affects Ram model years 2019 and 2020.
Ram has said there is an easy fix to the issue once you go to the dealer with your truck: The dealership simply needs to tighten the wiper arm nuts.
Chevy Equinox and GMC Terrain
These vehicles from General Motors have been recalled due to issues with their windshield wipers. The recent recall, which affects 2014 and 2015 models, requires a fix to the ball joint in the wiper if the dealer's service department finds any kind of rust or corrosion.
There was a similar issue for the 2013 model year, so it may be a good idea to look back and see if you need to have your car checked for this issue.
Kia vehicles
Several Kia models from the 2017 to 2019 model years may have issues with their air bags. More than 400,000 vehicles may have issues with printed circuit boards that will prevent air bags from deploying in an accident.
Check with your local Kia dealer to find out if you may need a software update or might have to replace a component in the vehicle. Impacted vehicles include the Sedona, Soul and Soul EV. Other vehicles involved in the recall are the 2017-2018 Forte and 2017 Forte Koup.
Ford Escape and Bronco Sport
The Escape and Bronco Sport, both made by Ford, may have issues with oil leaks. The oil leak has the potential to cause a fire under certain circumstances. Ford has said owners of 2020-22 model year Escapes and 2021-22 model year Bronco Sports can take their vehicles to a dealer to fix the issue.
Related: 6 Big Moves to Grow Wealth
Audi vehicles
The German carmaker has recalled several different models years 2013 to 2017 because of an issue with turbo-charger oil strainers. If those strainers become blocked, it may cause a series of issues that could lead to the car crashing.
Models included in the recall are the 2013-2017 A8, S6 Sedan, S7 and S8, as well as the 2014-2017 RS7. Audi has a fix in place, so check with your local dealer to find out how this problem may be resolved.
Hyundai vehicles
Hyundai has recalled several models of their cars from model year 2016 to 2019 due to potential fire issues. The car manufacturer is concerned that a short circuit in the system for the vehicle's antilock brakes could cause a fire in the engine compartment, which is why they are recalling them.
Models included in the recall are the:
2016-2018 Santa Fe
2017-2018 Santa Fe Sport
2019 Santa Fe XL
2014-2015 Tucson
2016-2018 K900
2014-2016 Sportage
Hyundai also advises owners to park their cars outside until the issue has been resolved.
Bottom line
Responding to a recall notice may be a hassle, but doing so can keep you safe if any issues need repairs. And remember that recall fixes are likely to be free.
If you're looking for the best time to sell your car, you also may want to review any potential recalls that need to be addressed.
Another way to protect your investment in your car is to make sure you have adequate car insurance in place.
You could save up to $500 with some companies
Compare dozens of providers in under 5 minutes
Fast, free and easy way to shop for insurance
Quickly find the perfect rate for you