Whether we choose to listen to the advice or not, most of us understand that regularly visiting the dentist is crucially important to our overall health. Most insurance plans cover two dentist visits a year. Yet whether it's fear of overpaying or of having a bunch of scary-looking instruments scraped across our teeth, many people do not go.
While we may understand the need to see a dentist, there are many tricks of the trade and secrets we may not know about dentistry. Here are 12 of the most interesting.
You're probably not seeing the dentist enough
The recommended biannual visit to the dentist is for people who have healthy teeth and gums. If you have any sort of dental issue, like gingivitis or a cavity, that may warrant more frequent visits. And while insurance generally covers regular cleanings and X-rays, there are many issues that will only be partially covered (or not covered at all).
However, if you're thinking you may need to make some extra money to visit the dentist at all, keep in mind that putting off visits often leads to more expensive dental needs down the line.
They're asking you questions for a reason
If you regularly go to the dentist, you've likely experienced a dentist or hygienist asking how you're doing while your mouth is completely full of dental instruments or cotton balls. According to dental professionals, they know you can't answer, but they do it anyway to distract you from what's going on in your mouth — especially if it's a very painful or uncomfortable procedure.
Many people don't brush the whole mouth
Dentists are serious when they tell you the "two-minutes-twice-a-day" rule, but unfortunately, many people simply aren't spending enough time cleaning their mouths. It's also apparently common for people to focus more on the parts of their teeth that people can see all the time, and neglect those harder-to-reach spots in the back. Your dentist wants you to stop doing this.
You should splurge on an electric toothbrush
It's not all hype: an electric toothbrush really can work wonders. Some of the newer models may even come close to the cleaning you'd get from going to the dentist (though they cannot get below the gum line). This doesn't mean you have to splurge on the most expensive model on the market, but do some research and consider doing a favor for your teeth.
Soda is the enemy
This is more of a secret your dentist does want you to know, but may not have told you outright. Soda is extremely bad for your teeth. It's not just the sugar — diet soda drinkers aren't safe either — but the acid contained in these drinks. The acid can erode and reduce the hardness of enamel that protects your teeth, leading to all sorts of issues.
They hide their tools from you
Dental instruments look scary, especially for those of us who are less than comfortable laying back in those reclining chairs. Some dentists have admitted that they choose to keep some of the tools used for cleanings or teeth extraction hidden under a cloth or out of sight to avoid upsetting nervous patients.
It's obvious when someone smokes
Dental professionals say that sometimes patients who are smokers will try to cover it up with extra brushing or mouthwash, but your dentist can still tell that you are smoking. Apparently, the smell gets into gum tissues, which is easy for the people working in your mouth to pick up.
You're probably not getting to the source of bad breath
Your dentist keeps telling you to floss for a reason: it's likely that you will not get to the actual source of bad breath if you don't. Brushing may not be going deep enough into the gums to reach plaque that causes bad breath. Flossing also happens to help keep teeth and gums healthy.
Mouthwash is often not needed
It may make your teeth feel and smell nice for a time, but most mouthwashes are unnecessary. Washes that contain alcohol may actually dry out your mouth, and bad breath can return rather quickly. With that being said, there are some mouthwashes made to serve different purposes that could be used for specific mouth issues.
There's a best time to visit
This obviously varies from office to office, but some dental professionals have admitted that there are better times to visit, citing the later morning as the sweet spot. The logic here is you don't want to be the first one in the door when the staff is still waking up, after lunch is typically a lethargic time, and, as closing time approaches, staff may be in a hurry to get the office locked up.
Nine out of 10 dentists probably don't actually agree
You've heard it time and time again: nine out of 10 dentists agree that so-and-so mouthwash is the best on the market for bad breath. Professionals in the field say it's rare that 90% of dentists could agree on something like this. While there are some old standbys in the industry, like the need to encourage brushing two times a day and regular flossing, everyone approaches dentistry in their own way.
Your insurance won't cover that much
While most insurance plans cover basic dental services, like cleanings, they often don't contribute much toward major ones, such as root canals, dentures, implants, and the like. Some plans may pay for 50% of these procedures. Services that are considered "cosmetic," such as teeth whitening, may not be covered at all.
Bottom line
While there are many reasons people avoid the dentist, putting off visits often leads to more expensive services being needed later on. If the cost of care is what you're worried about, it may be worth it to begin putting some money away as an emergency dental fund or looking into the best credit cards for medical bills.
Taking care of your body, including your smile, should be part of your overall budget.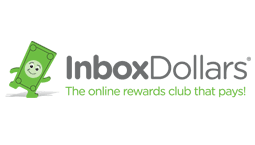 Inbox Dollars Benefits
Get a $5 bonus when you register with your email
You could earn money by taking surveys or making online searches
Over $80 million paid to members so far - how much can you earn?