No matter what you're there for, a hospital stay can be a stressful experience. It can feel like there are a lot of unknowns — from how much your care will cost to how long you'll be there.
Fortunately, there are ways to make the process run a bit smoother and avoid having to payoff a huge amount of debt, like having your information ready and shopping around for your care.
Here are 16 hospital secrets you should keep in mind before your next visit.
Shop around for care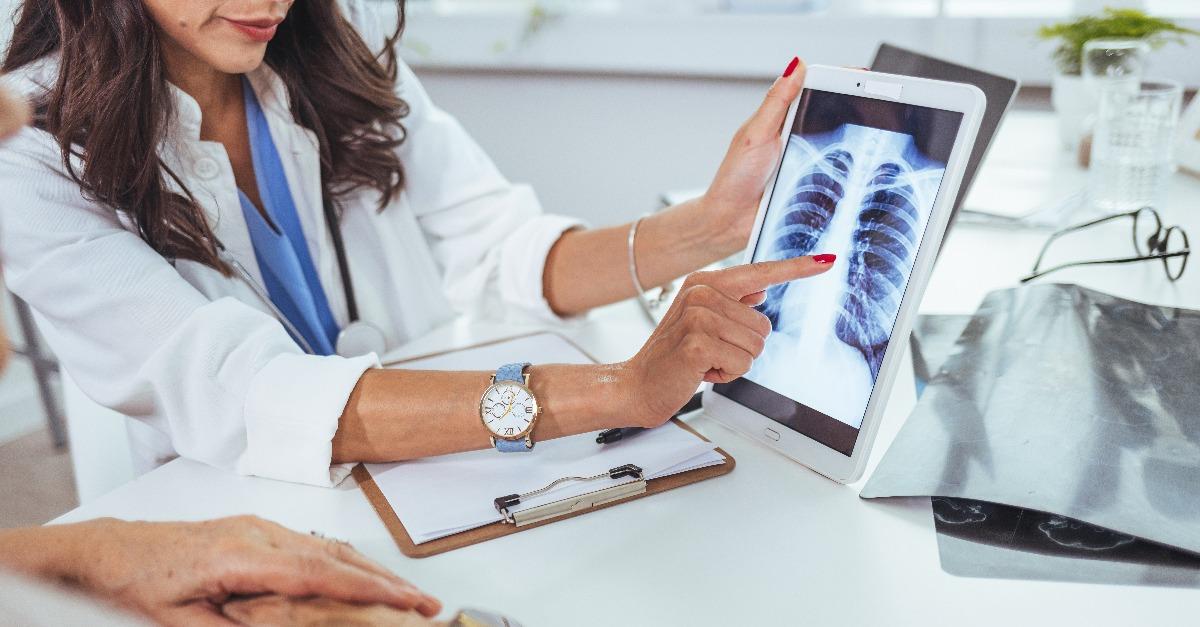 There are certain procedures you can shop around for to get the best price. Do some research on common screening tests or procedures like ultrasounds, MRIs, or arthroscopic surgeries to see which hospital or center offers the best deal.
Make sure you get the CPT code for the service your doctor recommends (this is used for billing purposes) and check how much the procedure would cost through your insurance with different providers.
Negotiate your bill
You may be able to negotiate a hospital bill down, but how much will depend on several factors. Some hospitals may offer financial assistance to certain patients or other programs. These can include discounts for paying quickly or payment plans with little to no interest. Sometimes, all you have to do is ask for a discount.
It's also important to double-check that your insurance company paid for everything they were supposed to.
Pro tip: If you can't pay for your hospital care on the spot, the best credit cards for medical bills offer 0% interest for 12 to 15 months so you can spread out your payments.
Ask for an itemized list of charges
An itemized list of charges should include everything your healthcare provider is charging you for, along with amounts and codes associated with these charges.
Review this list and compare it to your explanation of benefits (EOB) from your insurance company. That way, you'll be sure that you're not being charged for medications or services you didn't receive. It's not uncommon to find double charges that make your bill higher than it should be.
Review the hospital directory
Hospitals are often huge campuses with different wings dedicated to the emergency room, pediatric units, cardiac care, and more.
Most big hospitals have maps available online. Before you head in, make sure you know where you can park, enter, and where you'll be admitted to save time and avoid stress.
Bring a list of medications
If you have a scheduled stay at a hospital to receive treatment or undergo a procedure, it's a good idea to prepare a list of any medications you're on beforehand.
Having this list prepared can be a big help if you ever find yourself in the emergency room as well. This will help medical professionals who are taking care of you avoid adverse drug interactions. The Mayo Clinic says poor communication is a common cause of medication errors.
Prepare paperwork ahead of time
Preparing any paperwork before a hospital visit will save you time and stress as well. If you know what a hospital needs from you before your stay, you can avoid the chaos of trying to fill everything in when you arrive, especially if there are a lot of forms. It also helps avoid mistakes from poor handwriting.
Bring copies of your medical records
Hospitals can be chaotic, so it's a good idea to bring either printed or electronic versions of your medical records. You can usually get these from your primary care provider or facility.
While the hospital should be able to access your records, you can avoid any confusion or mixups by simply making sure you have your most up-to-date information with you.
Ask questions
Advocating for your health is so important — don't be afraid to ask the medical team involved in your care questions. If you have doubts or concerns about a procedure, a doctor's plan for your recovery, medications they want to put you on, or anything else, speak up.
Bring a notebook
If you know you're going to be staying in the hospital for a while (or paying for an expensive treatment or procedure), bring a notebook and jot down instructions from the medical staff and any medication you were given. This can also help when it's time to check your bill for mistakes.
Follow doctor orders to avoid injury
Another benefit of jotting down notes during your hospital stay is that it will help you remember any orders your doctor gave you.
Injuries can happen in hospitals when patients don't follow directions from their medical team. For example, getting up to change or using the restroom before you get the OK to be up and about.
Ask how long a doctor has been working
While you might feel hesitant, you have every right to ask if your doctor is finishing up a long shift if you feel like they're a little "off" during your visit. At the end of the day, your doctor is working for you, and if you're uncomfortable, it's OK to voice that.
Keep track of your discharge instructions
Don't leave the hospital without getting clear instructions on any follow-up care you may need. This should include any medications you need, required follow-up appointments, activities to avoid, and what symptoms to look out for that would warrant a return trip to your doctor or hospital. Make sure you know who to call for additional help.
Plan for at-home care
If you were hospitalized for a surgical procedure, recovery time at home is really important. It will help a lot if you have someone there with you — like a trusted friend or family member — to help you out during your first few days of recovery.
You may be restricted with what you can eat, how much you can move around, and more, so make sure home care is figured out before you leave the hospital.
Schedule a surgery during "block times"
There are some myths that there are certain times of the day — like early in the morning — when it's better to schedule a surgery. However, experts say it's more important to inquire about a surgeon's schedule and book your surgery during their "block time."
Block time refers to days when doctors have more control over their schedules, meaning it's less likely that your scheduled surgery will be bumped due to some other emergency.
Speak up if you feel neglected
Hospitals can be hectic places, especially in this day and age when the healthcare system is still recovering from the COVID-19 pandemic. If you feel you're not getting the attention you deserve, it's OK to be assertive where your health is concerned.
Arriving by ambulance doesn't mean special treatment
Whether you walk into an emergency room or call yourself an ambulance, the medical staff will evaluate you the same way.
No matter how you arrive, they'll use the same criteria to determine if you need to be seen by a doctor immediately or are stable enough to be put on the waiting list. An ambulance will typically cost you a lot more too, so if you don't need one, don't take one.
Bottom line
Coming prepared — with medication lists, your primary care provider's information, insurance, and your health history — is half the battle when it comes to saving time and avoiding financial stress during a hospital stay.
It's also important to keep in mind that your medical team is there to help you, so your needs should be considered a priority.