Retirement is a huge milestone and a big transition from a set schedule to more fun and fewer responsibilities. Whether you choose to spend more leisure time or volunteer for something you're passionate about, you probably won't need as much equipment and stuff in your life anymore.
You may be surprised at how much money you can make by selling these items which and supplement your Social Security. You'll also feel much lighter not having to maintain them or hold on to things you aren't using.
Here are some ideas on the things you already own that you could sell for some extra cash.
Toys and baby clothes
Nostalgia can be life-giving, but the stuff from when your kids were little is just taking up space.
Vintage toys may be worth more than you think, and you can sell them and use the money for entertainment for the next stage of your life. Baby clothes are just sitting there in boxes keeping you tied to them instead of to the memories of your kids. It's time to let go of the actual clothes.
Pro tip: If you really can't stand the thought of letting something go, at least make it something you can display and enjoy. Turn baby clothes into a quilt or display them framed so they won't fade or get dusty. Small toys can go into a shadow box and be displayed where you can see it regularly.
Timeshares
If you were paying regularly for a timeshare for yearly vacations, you might want to reevaluate whether you want to be tied to that location and expense anymore. 
It may make more sense to sell the timeshare and use the money to buy a vacation house, move to a different location for your primary residence, buy an RV and go mobile, or explore different vacation locations. 
To sell your timeshare, search for a real estate agent who specializes in timeshares, or sell it to a clearinghouse company that buys and sells timeshares.
Pro tip: Put together a collage of photos of your times in the timeshare. Or print out your bank statements with the costs of carrying and maintaining the timeshare and think about how much money you won't be spending in the future.
Work clothes
If you dress up for work, keep one or two pieces for attending events, but donate the rest to clothes closets that help job-seekers dress for the positions they want.
If you wore a uniform, your place of employment might buy them back, or sell or give them to other employees who wear those same uniforms.
Pro tip: You probably aren't going to miss wearing work clothes, but if you find yourself missing the structure of work clothes, create a retirement "uniform" for yourself that feels comfortable and lets you do the things you want to do.
Cars
When your commute disappears, you may not need your car anymore, especially if you have another vehicle in your household.
Selling a car also means getting rid of insurance payments, gas, and all the other expenses that come with owning a car. And you can use that space in your garage to stage all the other items you're going to get rid of as you downsize.
Pro tip: Buy a bike, scooter, or new walking shoes with some of the money you get from selling your car so you can be car-free in style.
Your house
When you sell your house, you can downsize and go smaller in the same community or move to a community that takes care of maintenance and has amenities. Alternately, you might want to move someplace you've always wanted to live, buy a vacation home, or go mobile and travel around in an RV or rent houses for a few weeks or months at a time. 
Selling your house gives you the location freedom to match the time freedom you'll have once you're not working a job. And if you've paid off your house or have been in it for a long time, the equity in your house could change the possibilities for your retirement.
Furniture
If you're downsizing, you don't need as much furniture, so sell it to someone who will use it. If you have valuable pieces and can access buyers who will pay the actual value of the furniture, you can make a significant amount by selling the furniture you won't use during retirement.
Pro tip: Keep one or two pieces that have sentimental value, and choose buyers who really love the pieces they're buying from you.
Books
This is a tough one, since a lot of us are in love with our books, and most mass-market books don't have resale value. But if you're downsizing and moving to a smaller space or changing to a more mobile lifestyle, books can take up space you just don't have.
If you have true collectibles and early editions, selling them can be a legitimate way to make extra money. However, you're better off donating books without collectible value than trying to sell them. Thrift shops may not take them, but a local used bookstore could give you store credit for donating books.
Or donate to a homeless shelter, domestic violence shelter, prison education project, teen after-school program, or language learner program. If your local library has a book sale, you can donate books for others to use.
Pro tip: Track the books you read in an app so you can have a record and remember your reads without having to keep the actual books.
Lawn care equipment
Odds are you won't be mowing your own lawn every week once you're retired, because you'll have moved to someplace with yard maintenance, will be on the road, or will pay someone to do lawn maintenance for you. This is a great time to sell your yard equipment to someone who wants them.
Pro tip: Houseplants are easy to maintain and you can have someone check on them weekly if you're traveling. Or get a plot in a community garden so you can grow vegetables in the summer but don't have to maintain the entire yard all year.
Kitchen equipment
If you won't be hosting big dinners and will be moving to a smaller kitchen space, selling or donating your big or specialty kitchen equipment makes a lot of sense.
Fondue pots, big food processors, canning gear, and other specialty items are all stuff people with the room for it would love — and that you can happily live without in your smaller space.
Pro tip: Practice and perfect a recipe for something impressive that doesn't require any special equipment, like the perfect roast chicken, crispy scallion pancakes, or killer brownies.
Bottom line
You've been planning for retirement for years, researching the best savings accounts, and exploring options for living in a meaningful way when you retire. Part of all your planning needs to include what objects you own to keep, and what to sell or donate.
There's an opportunity cost to keeping items, along with an actual financial cost in finding space to store them, which is about $10 per square foot per month. Sell the things that will bring in enough money to be significant to you, and donate the rest. 
Donating won't give you cash, but it could give you a tax write-off and free you up to make more fulfilling choices for your retirement plans.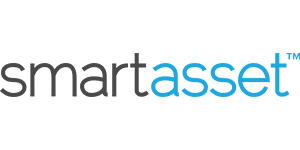 Smart Asset Benefits
Get matched with fiduciary financial advisors
Advisors are vetted and certified fiduciaries
Take the mystery out of retirement planning
Their matching tool is free
FinanceBuzz doesn't invest its money with this provider, but they are our referral partner. We get paid by them only if you click to them from our website and take a qualifying action (for example, opening an account.)